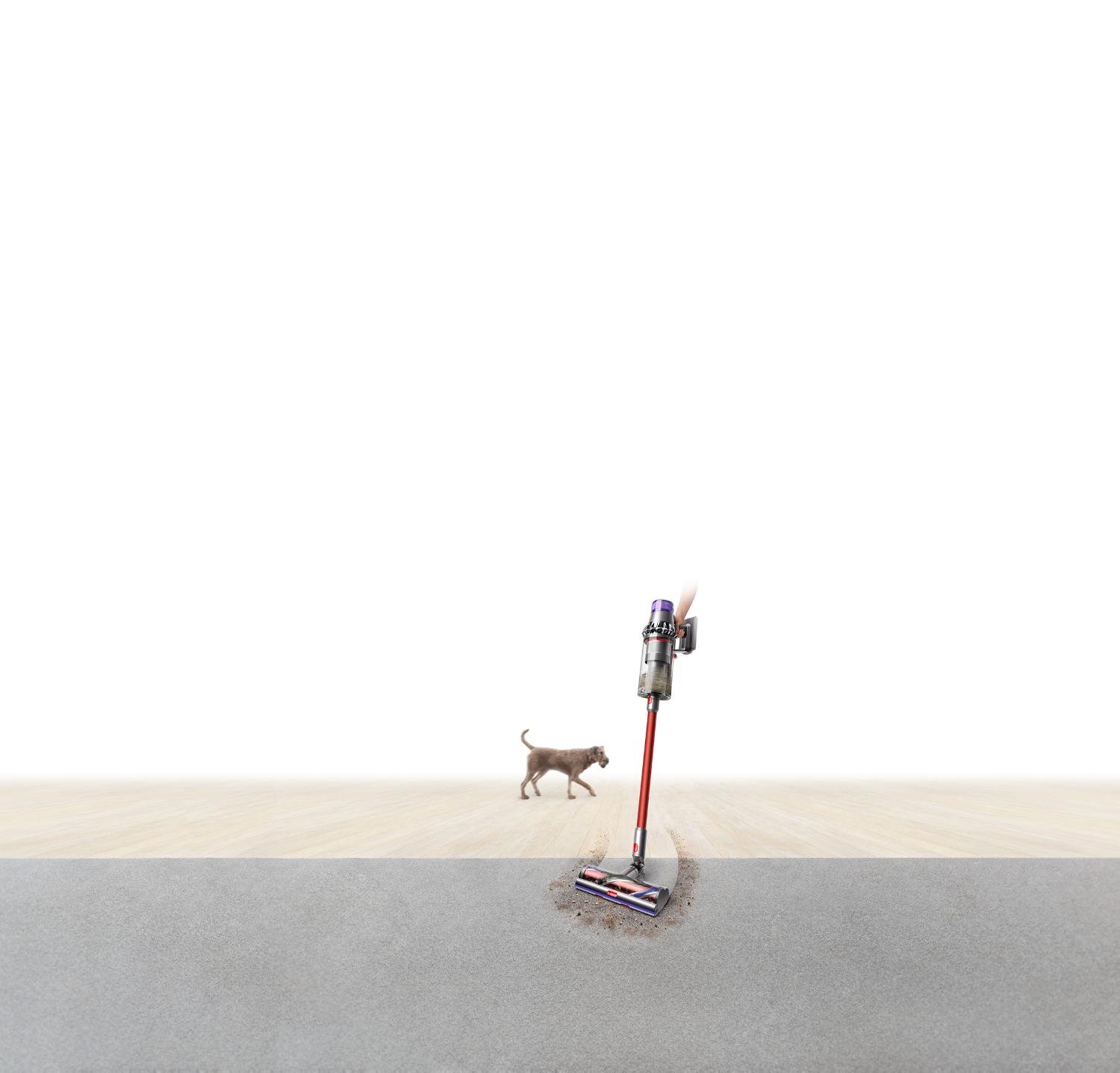 Tested and engineered for homes with pets
For many pet owners, cleaning up pet hair and dust is an everyday frustration. Our engineers test the build up of dust and debris found in real homes, and design better technology that captures allergens and removes pet hair. So you don't miss anything.
Technology designed to tackle pet mess
"The Dyson Outsize Absolute is fantastic at tackling pet hair and larger debris."
---
Which? Best Buy endorsement August 2021
Powerful suction
Powered by a Dyson Hyperdymium™ motor which spins at up to 125,000rpm, creating powerful suction.⁴ Drives deep to remove stubborn dirt from rugs and carpets.
Hair screw tool. Picks up long hair and pet hair. Fast.
The anti-tangle conical brush bar spirals hair off upholstery and into the bin. Motor-driven cleaning for smaller spaces and different surface types.
Easy to maintain
The filter and Fluffy™ brush bar can be washed, and the bin and tools wiped clean, to remove dust build up and minimise odours.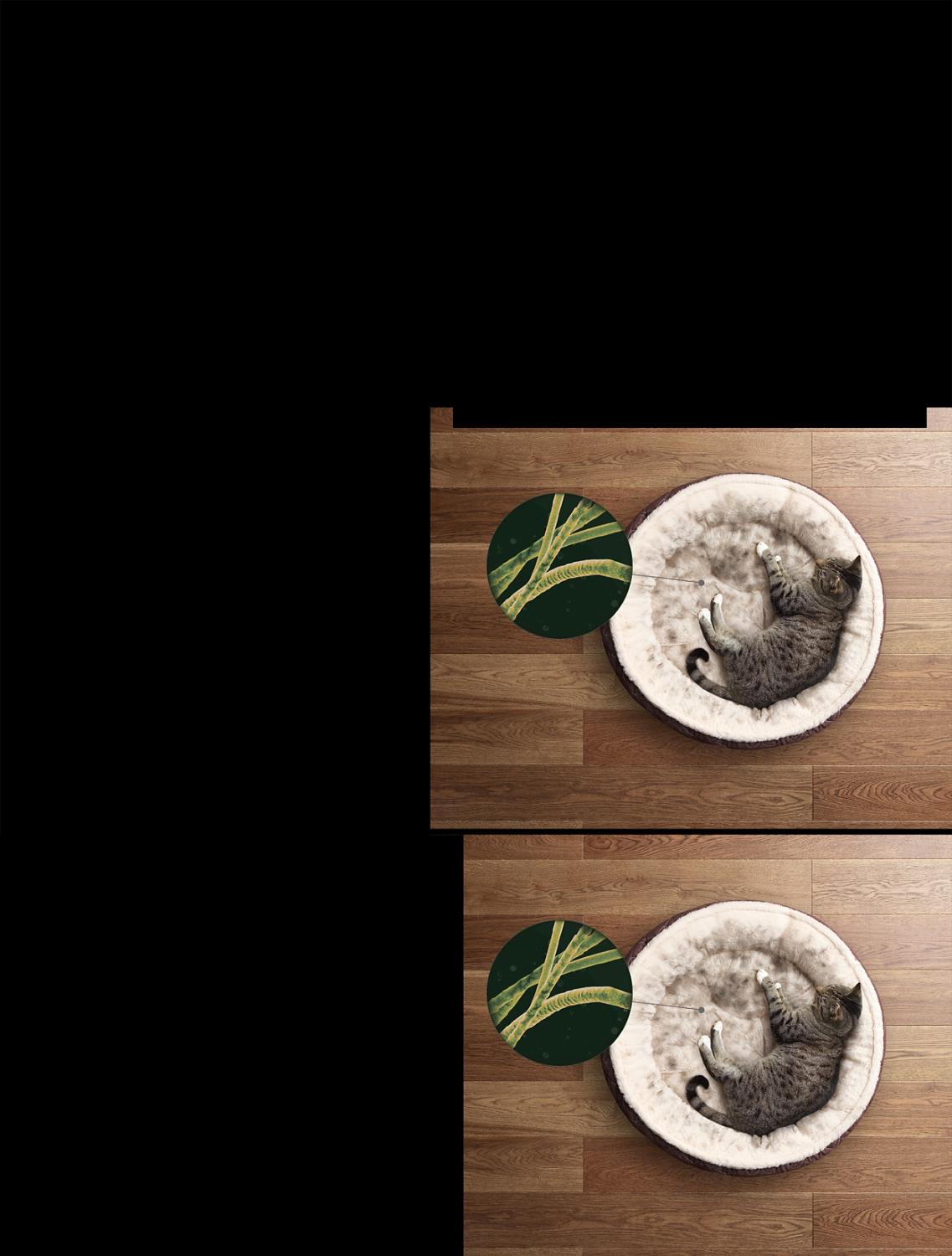 Pets shed dust and allergens invisible to the naked eye
At Dyson, expert researchers study how microscopic particles multiply on surfaces. This research results in pioneering technology, engineered to clean even the pet dander you can't see.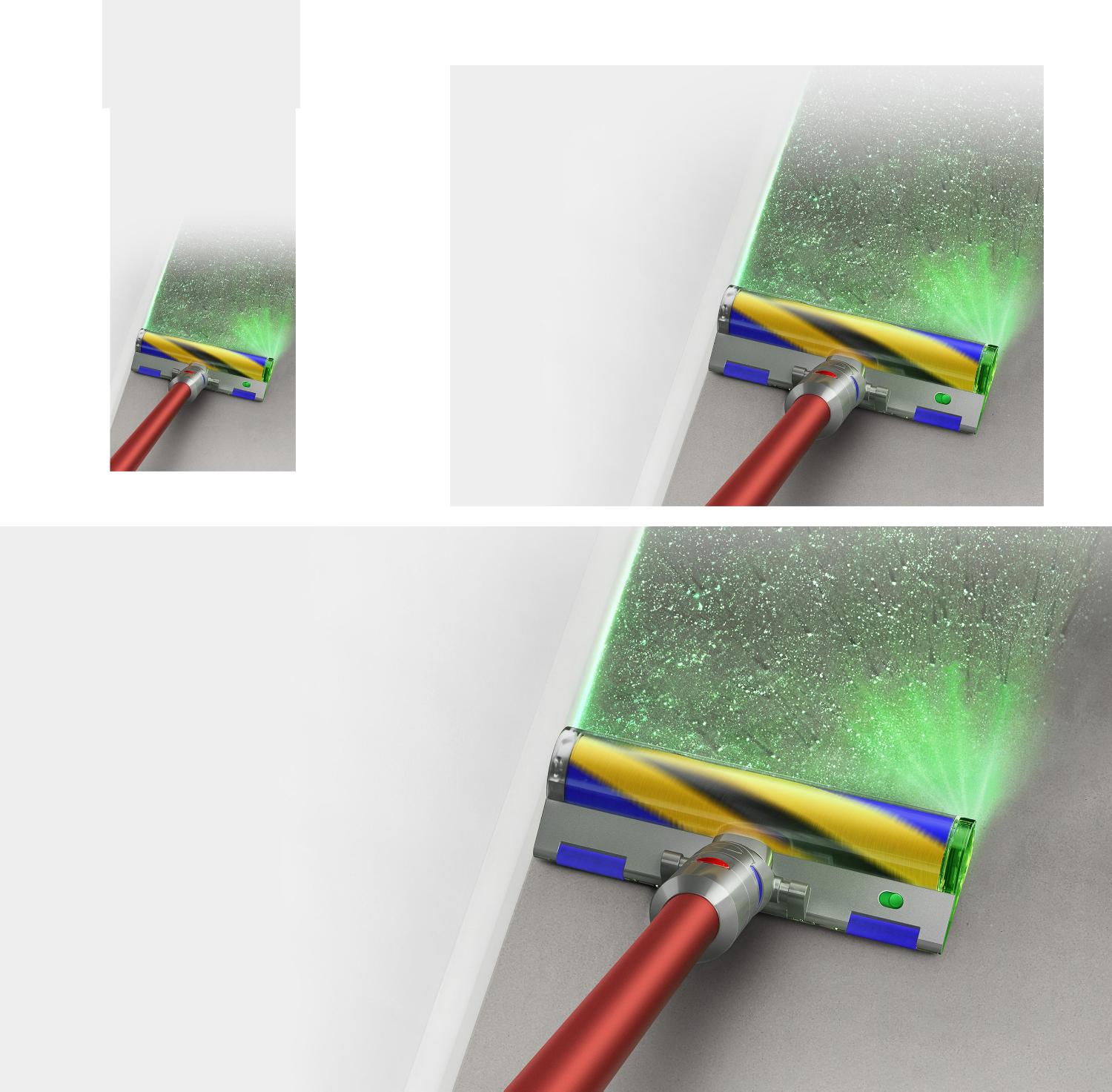 Laser Slim Fluffy™ cleaner head reveals invisible particles
A precisely-angled laser detects particles you don't normally see. Making invisible dust visible on hard floors and under furniture.³ So pet dander has nowhere to hide.
Additional features
Cordless in a bigger format. For quicker intelligent cleaning.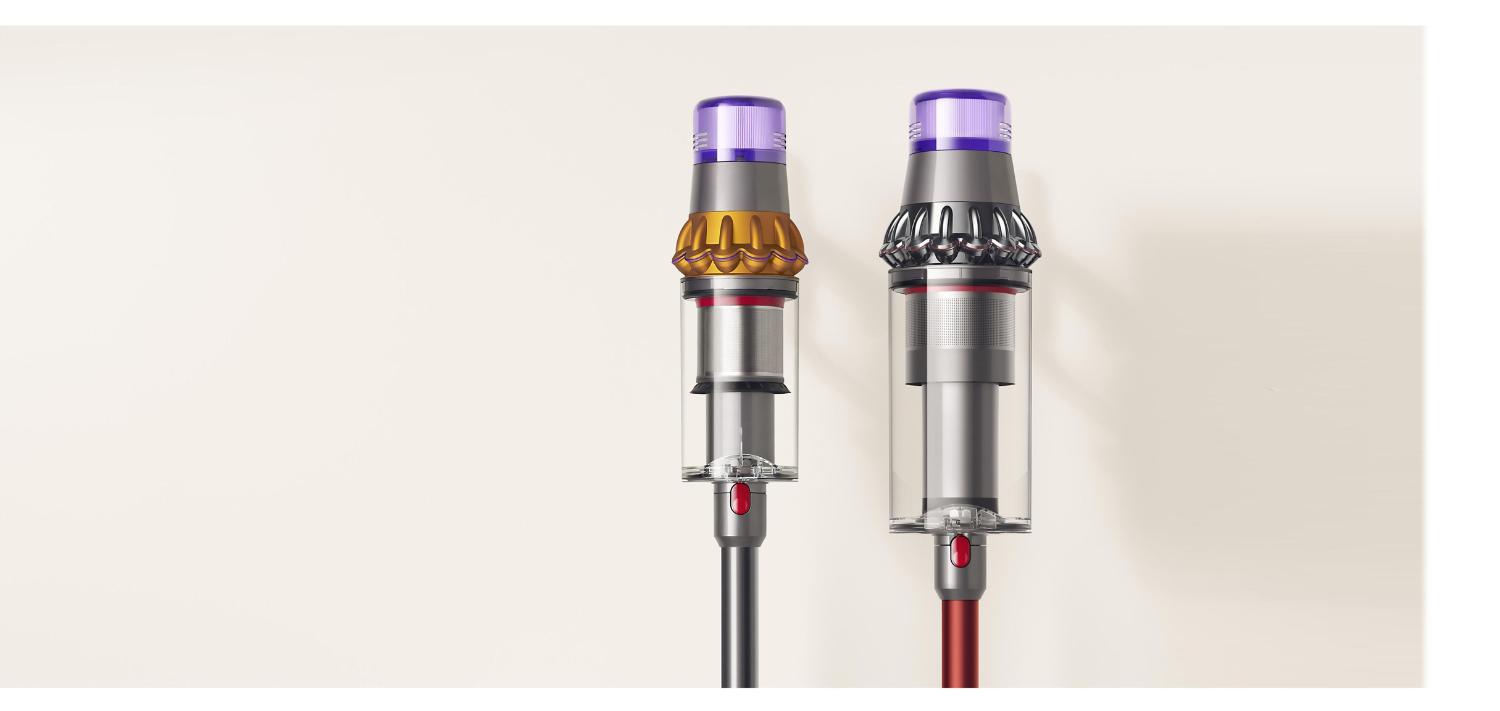 Full-size bin means less emptying
The 1.9 litre bin is 150% bigger than the standard Dyson V15™ vacuum.¹ Engineered for family-size cleaning, and less emptying.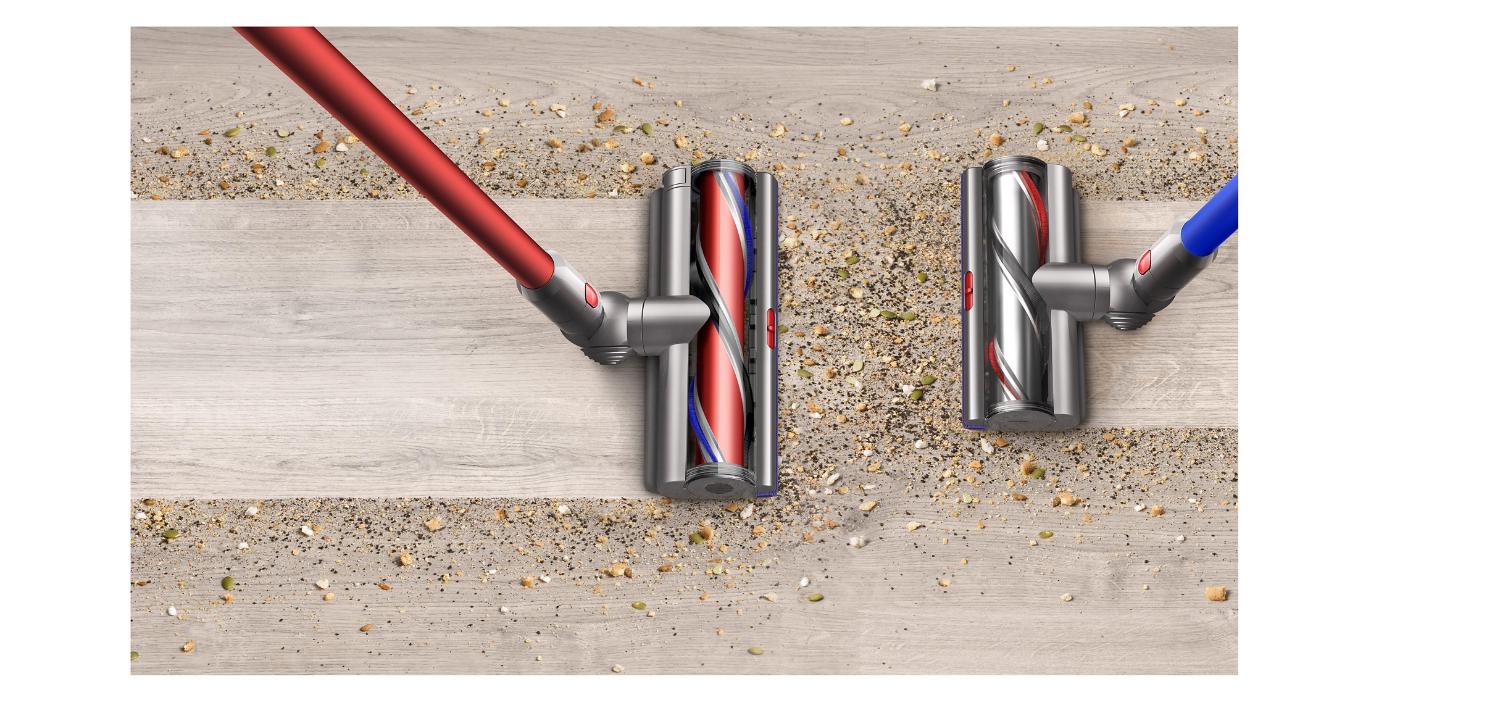 25% more coverage with every sweep¹
The 32cm-wide High Torque XL cleaner head covers 25% more floor with each sweep than the Dyson V15™ vacuum. For faster room cleaning.
Advanced whole-machine filtration
Dyson's fully sealed, six-layer filtration traps 99.99% of particles as small as 0.3 microns, including pet allergens.⁵
Hygienic bin emptying
The bin's 'point and shoot' mechanism hygienically ejects dust and debris deep into your bin, in one swift action.
Accoustically engineered to reduce noise
Designed to absorb viabrations and dampen noise, to keep sound levels down.