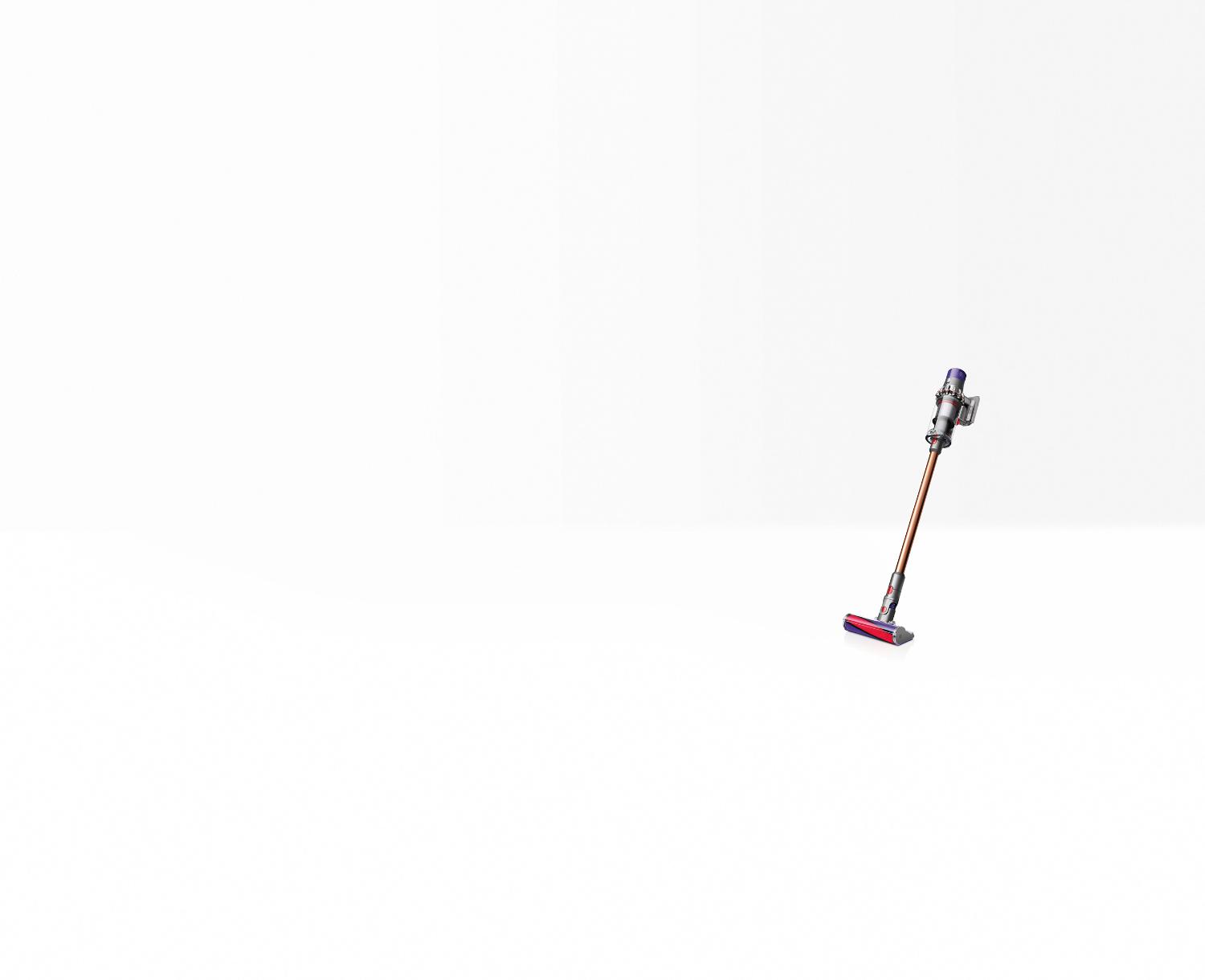 Dyson Cyclone V10 Absolute vacuum
• Direct drive cleaner head for strong pick-up performance
• Whole-machine filtration
• Three power modes to choose from, to suit any floor type
£449.00
£374.17 excluding VAT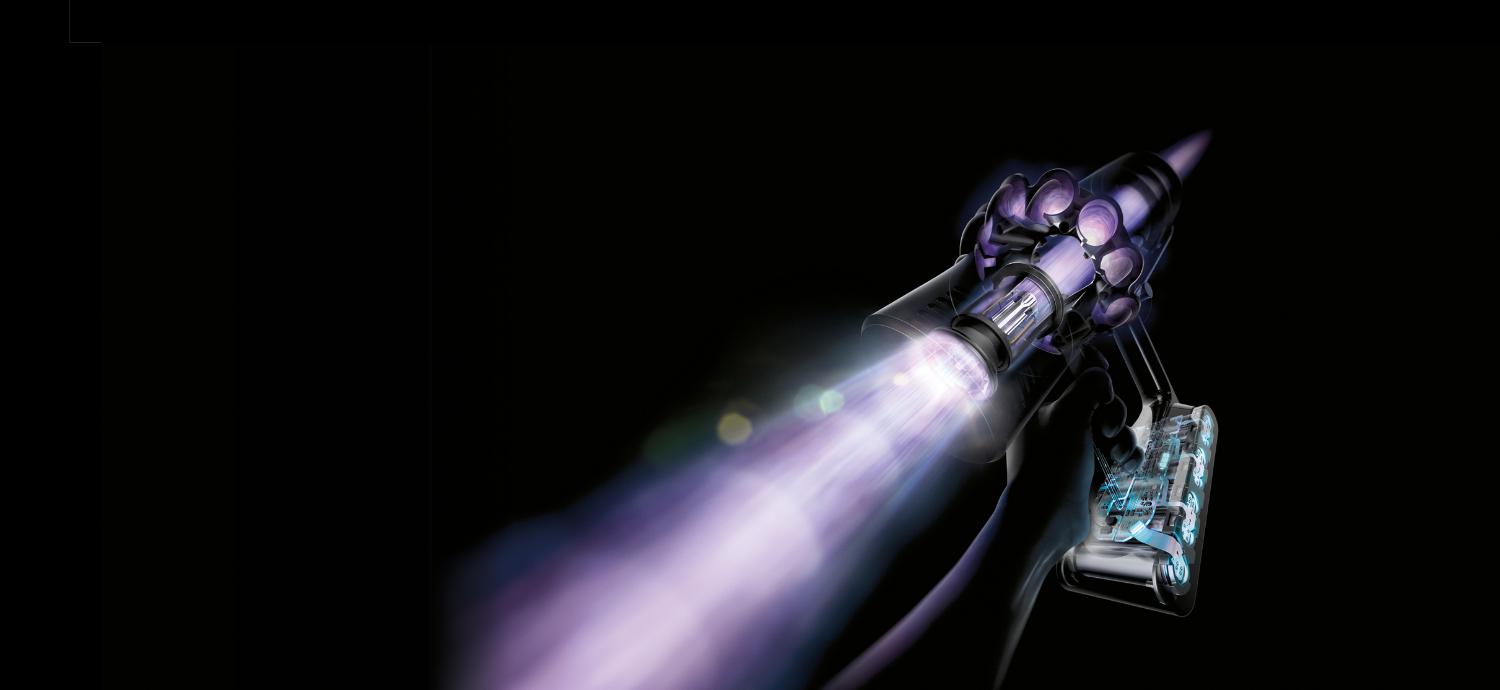 Powerful suction driven by V10 motor
Creating a powerful vacuum cleaner begins with the motor. Our engineers looked to aerospace engineering to create a motor that delivered the power we needed.
Axial flow draws in cooler air to reduce the temperature, allowing the motor to spin at up to 125,000rpm, which generates stronger suction power.

Extended run time with Dyson's unique battery-saving system
Dyson's battery-optimising technology and battery-saving trigger help to provide a longer run time by only using battery power when you need it.
Whole-system filtration

With an airtight gasket around the cyclone assembly and a pressurised rubber seal around the advanced filter, the whole system is fully sealed - preventing dust, allergens and bacteria from leaking back into the air. This means the vacuum retains 99.97% of dust as small as 0.3 microns, and expels cleaner air.

2-tier Radial™ cyclone technology

Generating forces of more than 79,000g, the vacuum flings microscopic particles - such as pollens and even bacteria - into the bin. By arranging each of the 14 cyclones concentrically around the central axis of the machine, air flows more efficiently through it. As the cyclones narrow, air is accelarated from 45mph to 120mph to create the centrifugal forces that capture fine particles.

Acoustically engineered

An aerodynamic motor housing regulates airflow path around the motor, reducing noisy turbulance. It's combined with acoustic material to absorb vibrations, a post-motor filter that dampens sound, and an acoustic baffle which further reduces volume by blocking the line of sight to the sound source.
Three power modes

The right power when you need it. Three modes to choose from, to suit any task on any floor type.

Quickly transforms to a handheld

Changes to a handheld vacuum cleaner and back again, in just one click. For versatile cleaning throughout your business.

Holds more dirt. Easier to empty.

Up to 40% bigger bin means less stopping to empty, while the hygienic 'point and shoot' system drives dirt deep into your bin in one easy action.
Neatly stores and charges

The Dyson Cyclone V10™ vacuum drops into the wall-mounted dock, to recharge it and tidily store tools. So it's ready to grab and go.

Drives dirt from carpets

Powerful direct-drive cleaner head removes ground-in dirt from carpets.

Gentle on hard floors, tough on dirt

Engineered with soft woven nylon and anti-static carbon fibre, for hard floors.
Direct drive cleaner head and Soft roller cleaner head
Advanced whole machine filtration

Run time (Suction mode 1)

Frequently asked questions
How often should I clean the filter on V10?
We recommend that you clean the filter at least once a month, but may be more frequent if you use your machine heavily. You can find filter maintenance instructions in the machine's User Guide.

Dyson Cyclone V10 Absolute vacuum
£449.00
£374.17 excluding VAT
Why choose Dyson for business