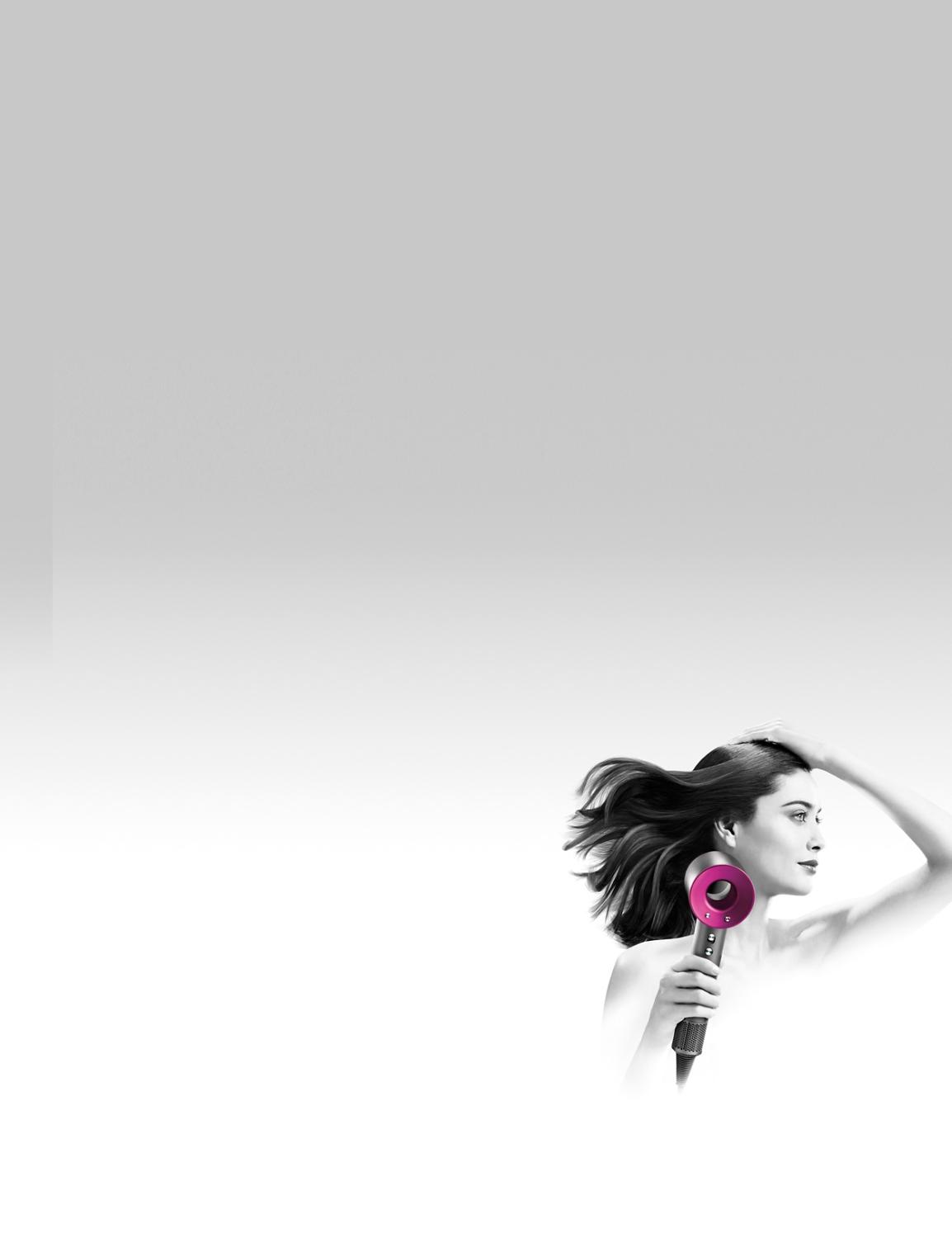 The hair dryer, re-thought
Powered by the Dyson digital motor V9
Intelligent heat control for shine
Free next day delivery*
Controlled, high-velocity air
Air Multiplier™ technology amplifies air three times, producing 41 litres of air per second. A focused jet of air for precise, simultaneous drying and styling.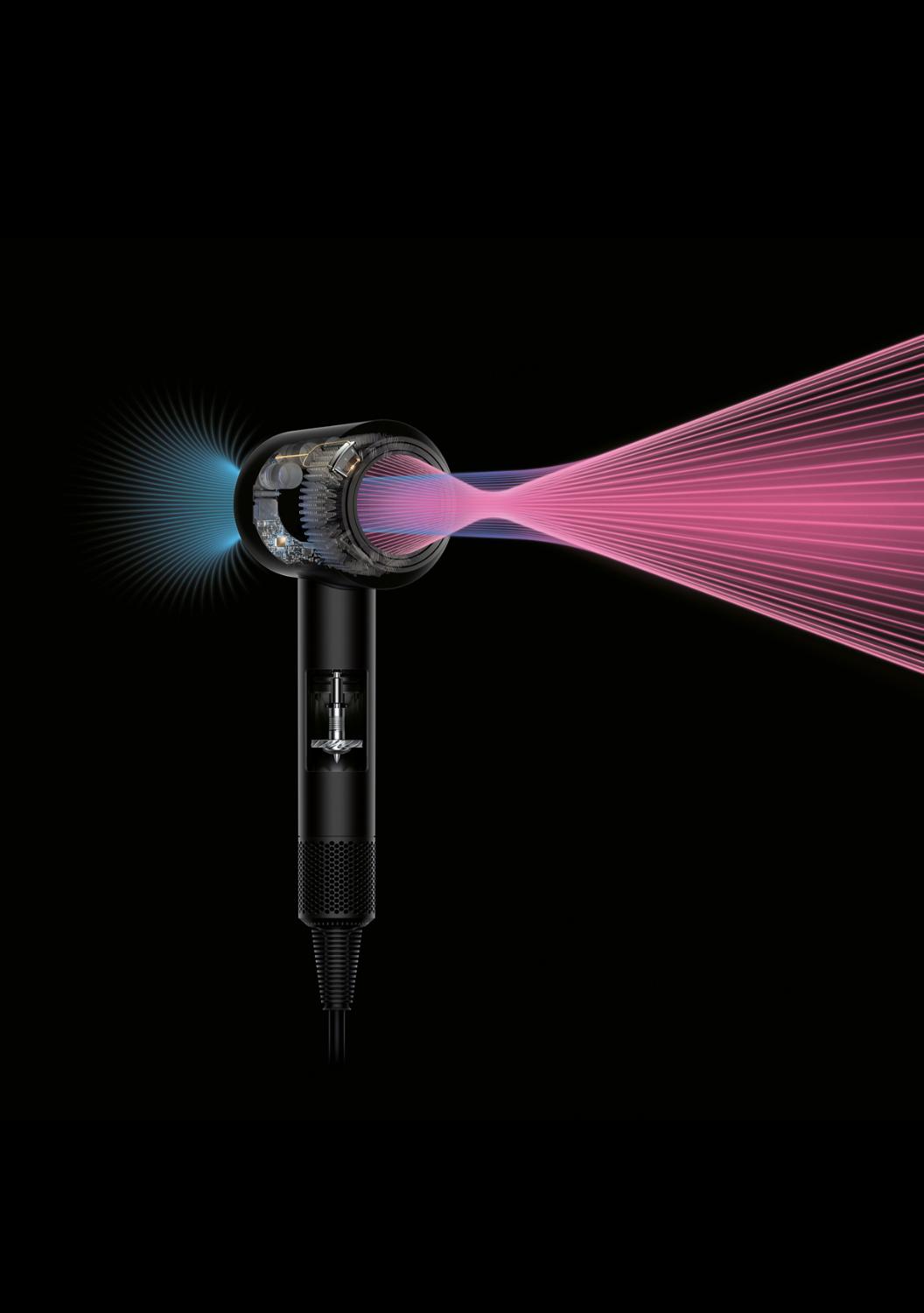 Powered by the Dyson digital motor V9
Uniquely positioned in the handle, the 13-blade impeller generates 3.5kPa of pressure propelling 13 litres of air up to the amplifier every second.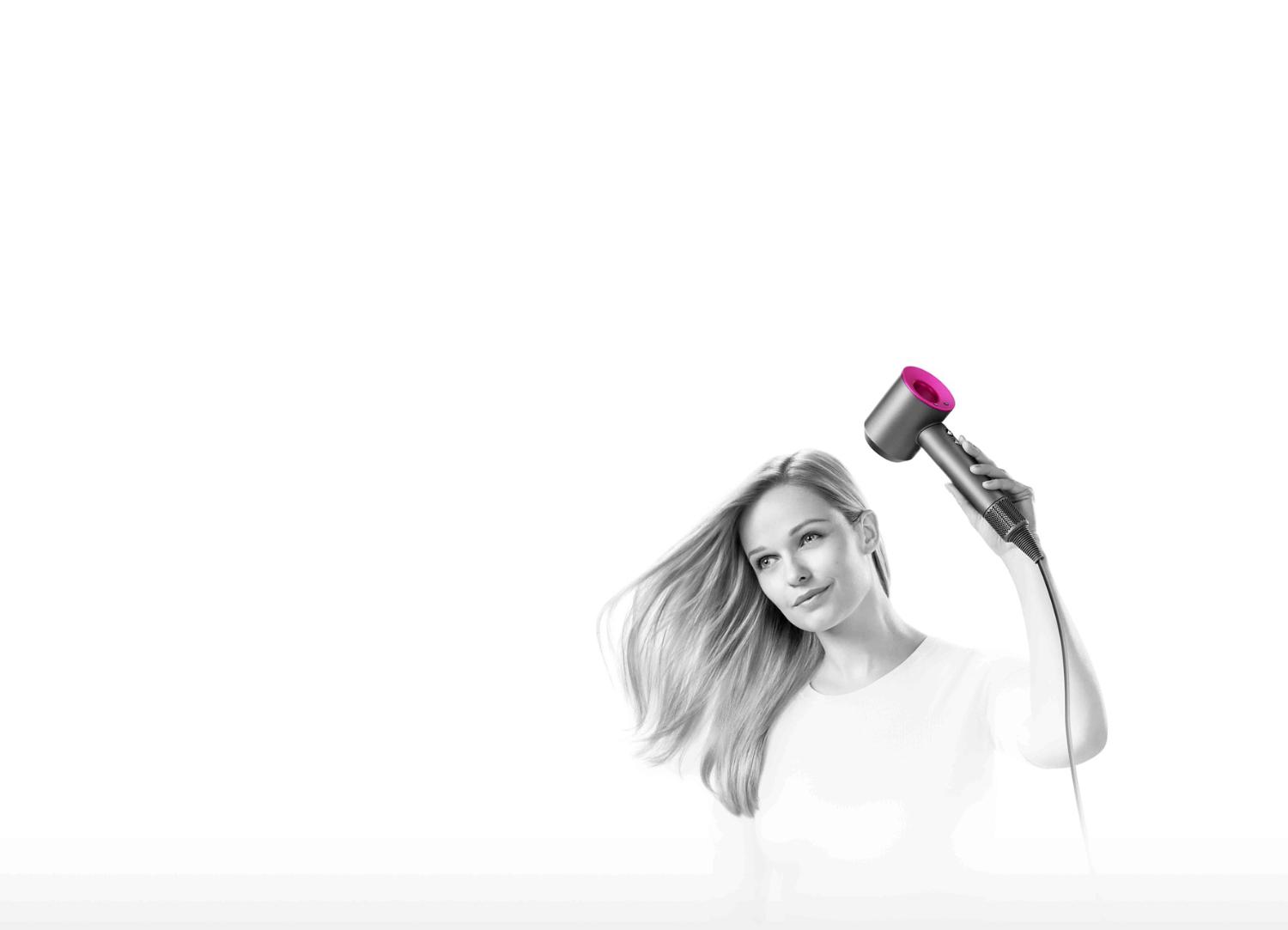 Fast drying. Controlled styling.
The powerful Dyson digital motor V9 combined with Air Multiplier™ technology produces a high-velocity jet of controlled air, for fast drying and precision styling.
One-click, 360° magnetic rotating attachments
Dyson smoothing nozzle: Dry and style at the same time.
The Dyson Smoothing nozzle dries hair gently using smooth, wide air. It helps to create a sleek, natural finish, by using controlled airflow alone.
Dyson Styling concentrator: Airflow precisely where you need it.
The Dyson Styling concentrator produces a high-velocity blade of air that's perfect for styling. And because it's focused, you can style one section at a time - without disturbing the rest. 
Dyson Diffuser: Natural drying accelerated.
The Dyson Diffuser is engineered to disperse air evenly around each of your curls. It simulates natural drying, helping to reduce frizz for improved definition.

3 precise speed settings
Fast drying
Regular drying
Styling
4 precise heat settings
100°C fast drying and styling
80°C regular drying
60°C gentle drying
28°C constant cold

Cold shot
28°C cold shot, to set your hair after styling.