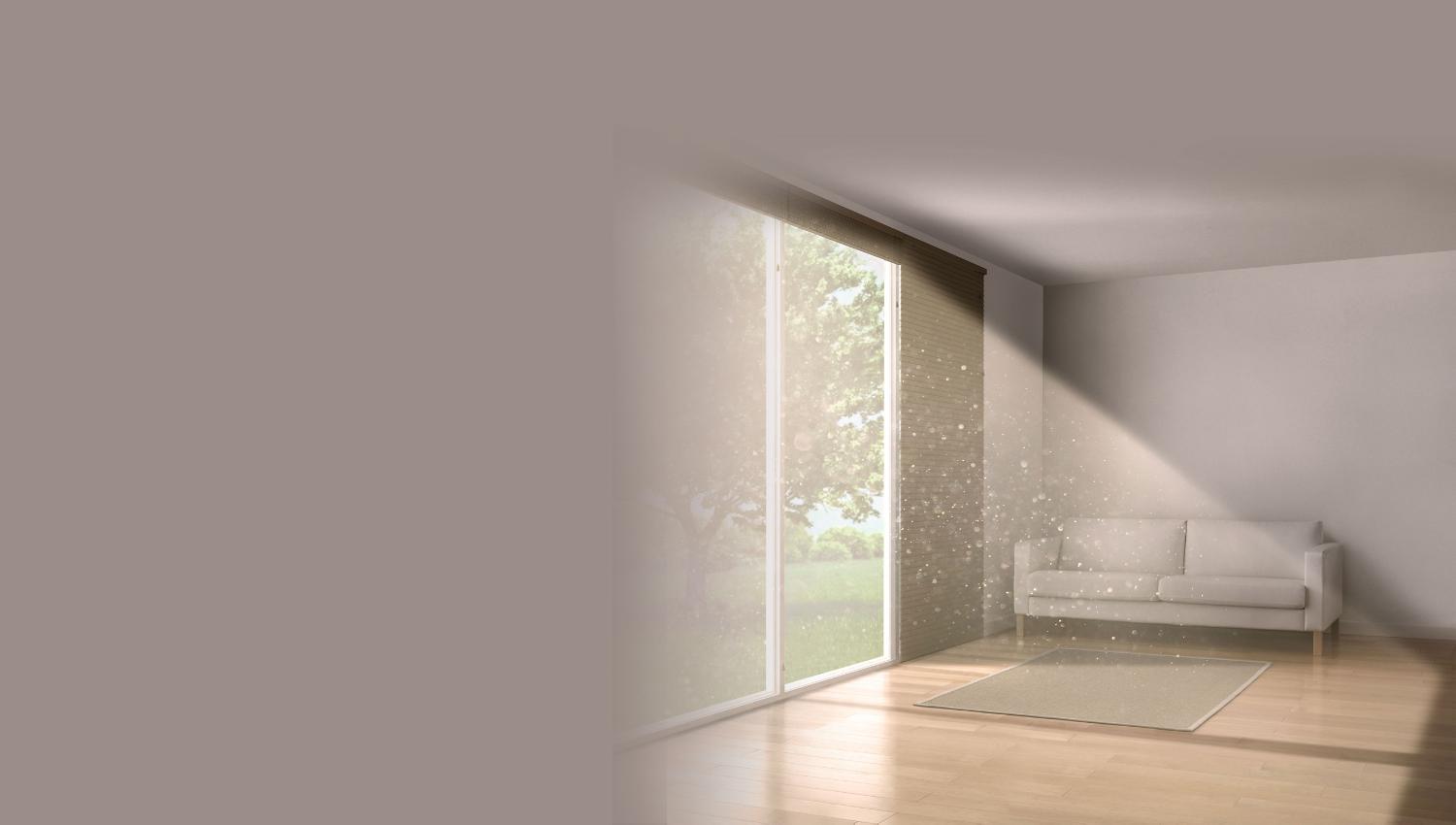 Three benefits of replacing home air purifier filters regularly
Air purifiers help improve indoor air quality by trapping dust, allergens, and other visible and microscopic particles floating around your home. In order for your air purifier to work properly, it needs a filter replacement on a regular basis. Many air purifiers will alert you when the filter needs changing, either on the machine itself or with a connected smartphone app. By properly maintaining your air purifier and replacing the filter at regular intervals, you'll continue taking advantage of cleaner air at home or at the office.
Why do home air filters need to be replaced?
According to the U.S. Environmental Protection Agency, we spend approximately 90% of our time indoors, and indoor air quality can be five times worse than outdoors due to the concentration of pollutants. 
Indoor air pollution is made up of small particles like dust, dander, bacteria, and allergens that move around the home through the air. Cooking, smoke, bath and body products, candles, cleaning products, fireplaces, wood stoves and paint also affect indoor air quality. 
Air purifiers remove these particles and trap them inside the filter. Some use HEPA filtration to capture up to 99.95% of allergens and pollutants as small as 0.1 microns, while others are engineered to remove formaldehyde, which may be present in building materials.
Over time, particles build up and cause the air purifier filter to become clogged. When it's replaced regularly, the filter can function correctly. The purifier can then remove and trap particles, keeping your home clean, and helping you take control of allergies.
How do you know it's time for an air filter replacement?
As mentioned, many air purifiers available today alert you when the filter needs replacing. If you miss the signal or forget to change the filter, you'll start to notice the following signs that it needs changing:
Allergy or asthma symptoms worsen.

Machine airflow doesn't seem as powerful.
There are unpleasant, musty, or mouldy odours in the air.
Your home or office looks dustier than usual.
Your purifier is making unusual noises.
Your purifier doesn't seem to be working properly.
The filter looks grey and dirty when you check it.
You can't remember the last time you changed the filter.
How often does your air purifier need a filter replacement?
It's recommended that you change your filter at least every 12 months. 
If you run your air purifier frequently or experience a lot of indoor air pollution, you may need to change it more often. This may happen if you live in a city centre, or somewhere with wildfire seasons.
You may also need to change your air filter more frequently if you experience allergy or asthma symptoms, or if you have pets.
If you're wondering if your filter needs to be changed sooner, you can check to see if it looks clogged. 
When your air purifier alerts you that it's time for a filter replacement, don't ignore this message. Change it quickly so your machine continues to properly clean the air around you.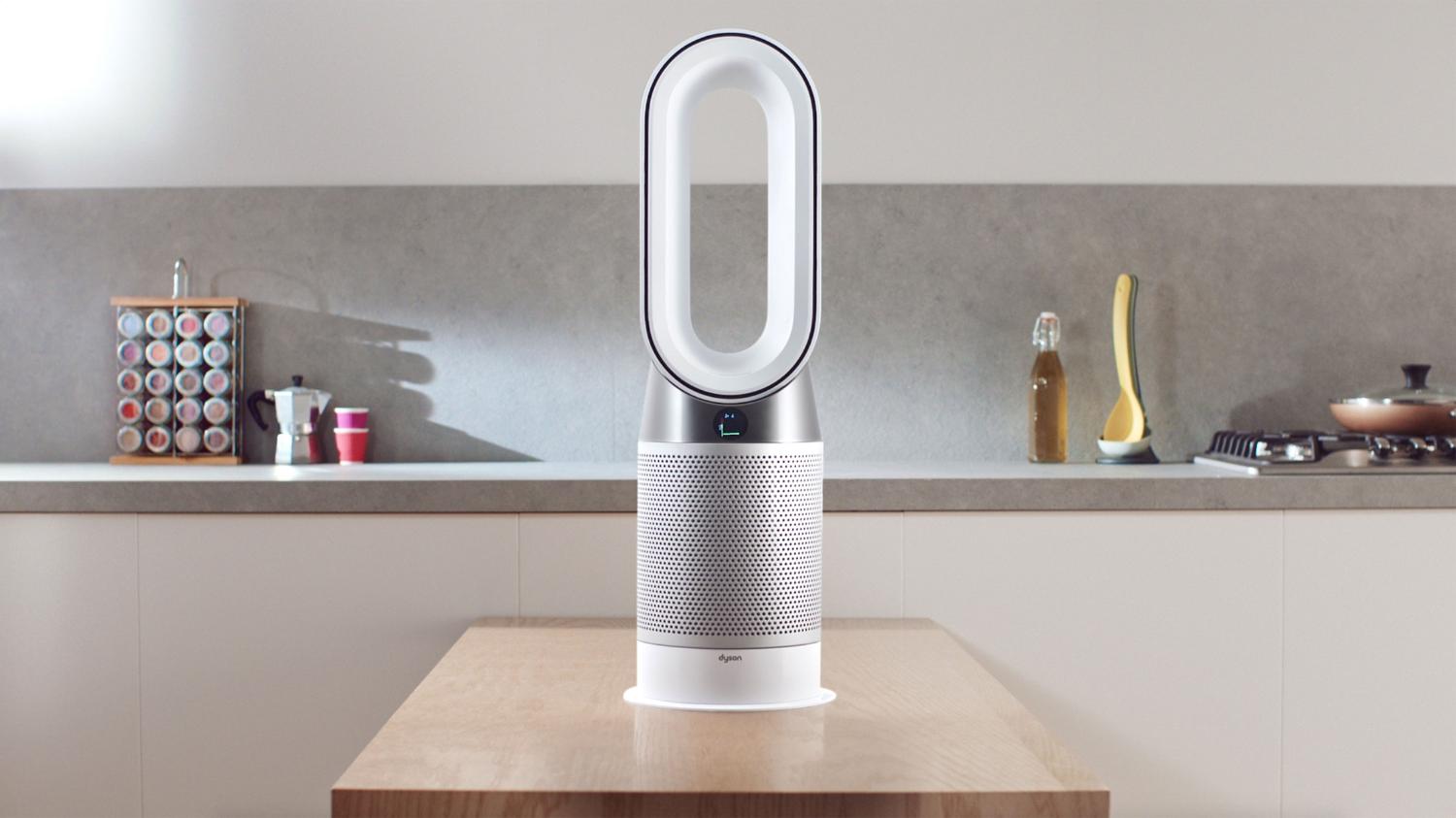 Benefits of regularly replacing your air purifier filter
Now you know why it's imperative to keep up with regular air purifier maintenance and why air filter replacements are crucial for your machine to continue to function as it should. These are the top three benefits of replacing your filter on a regular basis:
1. You'll experience better indoor air quality
As noted above, a working filter successfully captures dust, allergens, and other particles that can affect your immune system, allergies, and asthma symptoms. 
Changing the filter at regular intervals ensures that these particles are properly trapped so you can breathe easier at home or at the office.
2. There's less dust for you to clean
In addition to improving indoor air quality, purifiers help with cleaning household surfaces. Dust is extremely lightweight and floats around before landing on tables, countertops, upholstery, blinds, and other areas of your home. 
By changing the air purifier filter regularly, your machine traps more dust, meaning you spend less time cleaning.
3. Your air purifier will function correctly
Buying an air purifier is an investment, so it's important for it to work correctly. When the filter gets clogged, the machine must work harder, putting more strain on components. Over time, this added wear and tear can result in the need for repairs or replacement purifiers.
By changing the filter every 12 months, or sooner if needed, your machine continues to work properly without added stress. Not only will your air filter work as it was designed to, but it will save you money in the long term, too.
Filter replacements
Find the right filter for your purifier.
Sources
https://www.epa.gov/report-environment/indoor-air-quality
https://www.epa.gov/indoor-air-quality-iaq/protect-indoor-air-quality-your-home
https://www.aafa.org/indoor-air-quality/
https://www.epa.gov/indoor-air-quality-iaq/improving-indoor-air-quality
https://www.brondell.com/healthy-living-blog/how-when-to-change-an-air-filter-for-an-air-purifier/
https://www.houstonmethodist.org/blog/articles/2020/jun/can-forgetting-to-replace-your-air-filter-impact-your-health/
https://www.simpurelife.com/blogs/blogs/how-often-when-to-replace-air-purifier-hepa-filter
https://www.alltemperatureair.com/blog/2016/september/4-benefits-of-changing-your-air-filter/
https://intelligentair.com/how-often-to-change-air-purifier-filters/
https://www.asthmaandallergyfriendly.com/USA/?s=dyson&sentence=1&post_type=certified_products
https://www.asthmaandallergyfriendly.com/USA/about-the-program/