How to choose the right vacuum cleaner
From whole-home cleans to tackling pet hair, choosing the right vacuum for your home can be a challenge. With Dyson's Dust Study finding that 37% of respondents¹ own two or more vacuums for different cleaning needs, here's what to look for when choosing the right vacuum for the job.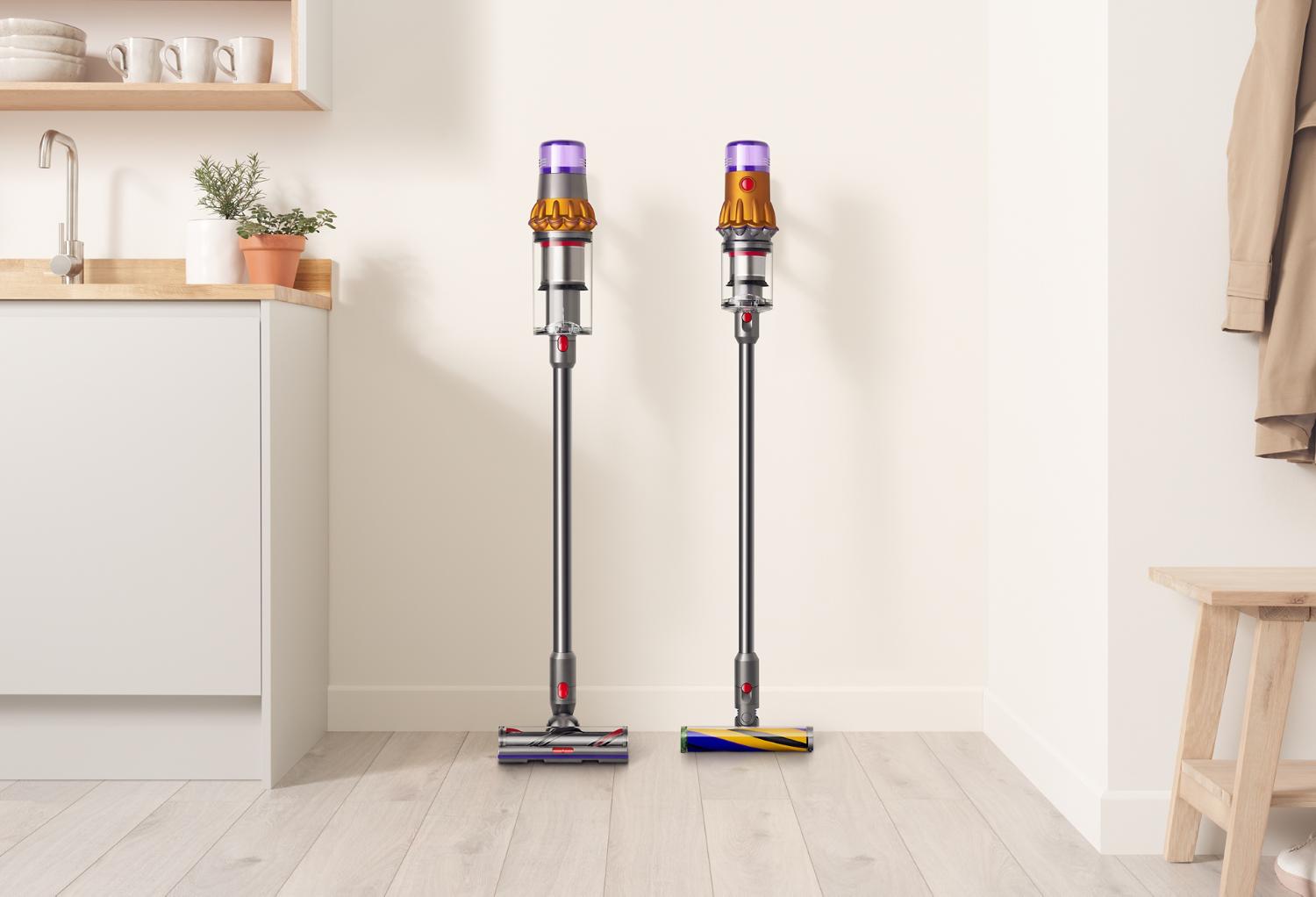 What makes a good vacuum cleaner?
"At Dyson, we believe that a good vacuum cleaner is all about having the right balance of power and technology to clean your home effectively and efficiently," says Will Kerr, Dyson Head of Category, Floorcare. "Our engineers work tirelessly to constantly improve our pioneering technology to engineer solutions for all cleaning needs, without compromising on its performance."
1. Strong suction power with no drop in performance

A good vacuum cleaner has strong suction power. This means having enough air watts to remove dust from the different surfaces in the home.

 

The difficulty in engineering a good vacuum cleaner lies in ensuring that there is no drop in performance throughout the cleaning process. An efficient dust separation system ensures that filters do not get clogged so there is no loss of suction that will affect the performance of the vacuum cleaner.
2. A powerful and intelligent cleaner head to pick up small, large & fine dust debris
Dust embeds into carpeted surfaces and electrostatically 'sticks' to hard floors. Agitation is required to peel back carpet pile to remove dust in carpets while carbon fibre removes the static attraction between fine dust and hard floors.
Together with strong suction power, this enables a good vacuum cleaner to pick up small, large, and fine dust debris effectively and efficiently.
3. An advanced filtration system to trap dust and dirty air
It is not enough for vacuum cleaners to pick up dust effectively. Ensuring that all the dust is trapped inside the machine and not expelling dirty air back into the house is just as important. A good vacuum cleaner is fully sealed and equipped with an advanced, multi-stage filtration system to ensure that all the dust that is picked up remains trapped inside the vacuum and only clean air is expelled back into the house.
4. Versatility in the types of surfaces it can clean
Household dust is a complex matrix of components including dust mites, dust mite faeces, bacteria, mould, small insects, and particles. Invisible to the naked eye, these particles can be airborne and are widely spread on various surfaces of the home including floors, sofas, and beds.
The best way to overcome the dust problem is to remove them from the home completely. However, a vacuum cleaner head engineered to remove dust from hard floors will not be as effective in removing dust from carpets nor other surfaces in the home.  
A good vacuum cleaner comes with a range of attachments and tools that have been designed for different cleaning needs. This can range from specialized cleaner heads for hard floors and carpets, to a designated tool to vacuum your mattress, to a crevice tool for the hard-to-reach nooks and crannies around the home.
5. Suits your cleaning needs

Vacuuming to capture the fine dust and dirt that's invisible to the human eye needs to be done first. The most common mistake is mopping a dirty floor. Instead of killing the germs and keeping the home clean, this creates a more favourable habitat for dust mites.

 

At Dyson, we built our own microbiology labs, where we farm our own dust mites so that microbiologists in our labs can study how bacteria, allergens and other microscopic particles multiply in a home. This helps us to engineer machines that are better at capturing them in a home by deep cleaning surfaces as well as the air you breathe.

 

The Dyson V15 Detect cord-free vacuum has a Laser Slim Fluffy cleaner head that reveals invisible dust on the floor, showing users where the dust is and where to vacuum. It also has a piezo sensor that is capable of detecting, removing, sizing, and counting microscopic dust for scientific proof of a deep clean.
[1] 10,754 respondents across 10 countries: US, Australia, Japan, China, South Korea, France, Britain, Germany, Spain and Italy. Fieldwork conducted between 23rd October and 11th November 2020. Data has been weighted at a 'Global' level to be representative of different population sizes.