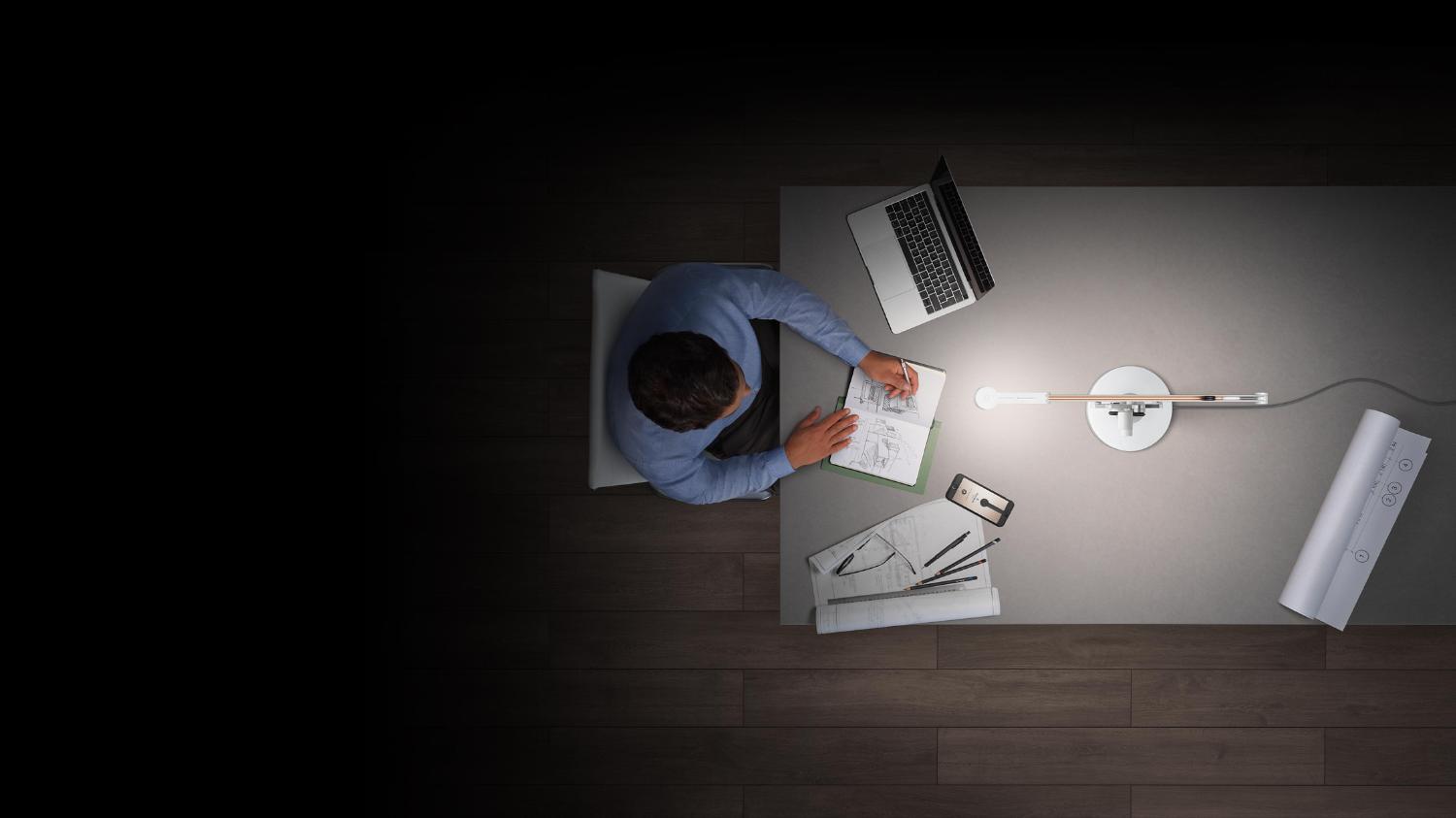 How to clean your home office
Since the start of the Covid-19 pandemic, working from home for at least some of the time has become the new normal for people all over the world. Finding a dedicated space to be creative, connect with colleagues and increase productivity is important, but maintaining the cleanliness of your makeshift office can add to your workload. 
Whether you occupy a cubicle in a common area of your home or you have a dedicated room, the time and attention given to your home office should be no different to your bedroom or living area, and an office deep clean should be included in your usual cleaning routine. Our checklist can help you to maintain a clean and tidy workspace, using a range of vacuum cleaner accessories and tidying methods to keep things in order.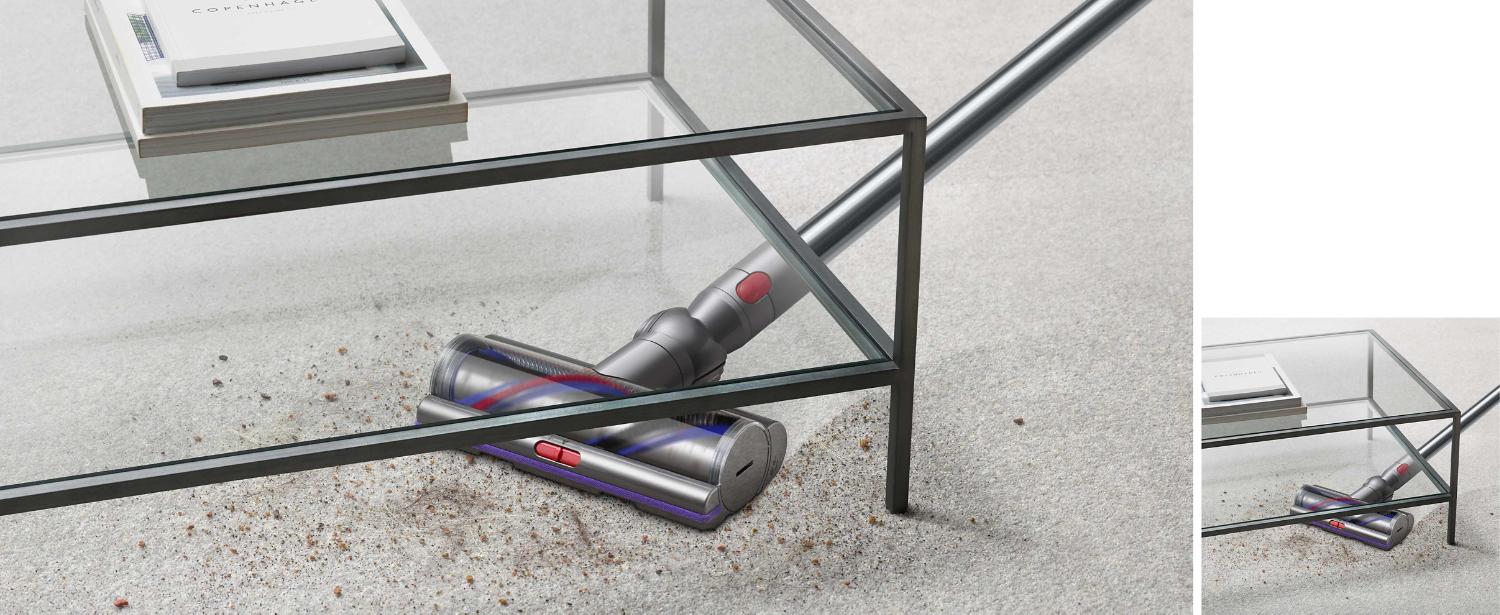 Declutter and organise your home office
An organised office can give you the feeling of a clearer mind, helping you to channel your focus with little distraction. Even if you're naturally neat and tidy, it doesn't take long for clutter to pile up. The home office can become a dumping ground for unread mail, school supplies, receipts and other communications.
Staying on top of your clutter and taking time to give your belongings a more permanent home is the first step to making sure your working environment is free of mess and easy to navigate during those deep-cleans. Here are some tips on how to keep your home office or desk space tidy:
1. Cut down on junk. Minimalism isn't for everyone but start by working out what is and isn't necessary for you to do your job. Be selective about the items you have on display, using 'stay' or 'go' piles to help you decide what can be filed or thrown away. 

2. Be innovative with storage solutions. Bookcases and filing cabinets are a practical solution for any home office, but these can occupy space. When space isn't a luxury, install wall shelving above your desk or invest in a desk unit with considerable drawer space – once again helping to keep clutter piles to a minimum. 
3. Store documents in chronological order. Just as storage will save you space, filing documents in alphabetical or numerical order will save you time. It's much easier to find what you're looking for when your organisation is not just tidy, but logical. Label makers are a great alternative in the absence of filing cabinets. 
4. Control your cables. Don't settle for a web of tangled cords at your feet. Instead, use a cable holder to keep chargers, multiplugs, and hardware cables off the ground and running in one tangle-free direction from your power source. It'll stop you tripping over loose cables, and you'll find it much easier to vacuum the floor when it's free of cords. 
5. Make your desk your own. Keeping your desk clutter-free doesn't mean you can't personalise it. Photographs, colour-coordinated stationery, plants, a pinboard or a desk calendar can help you create a tailored working environment.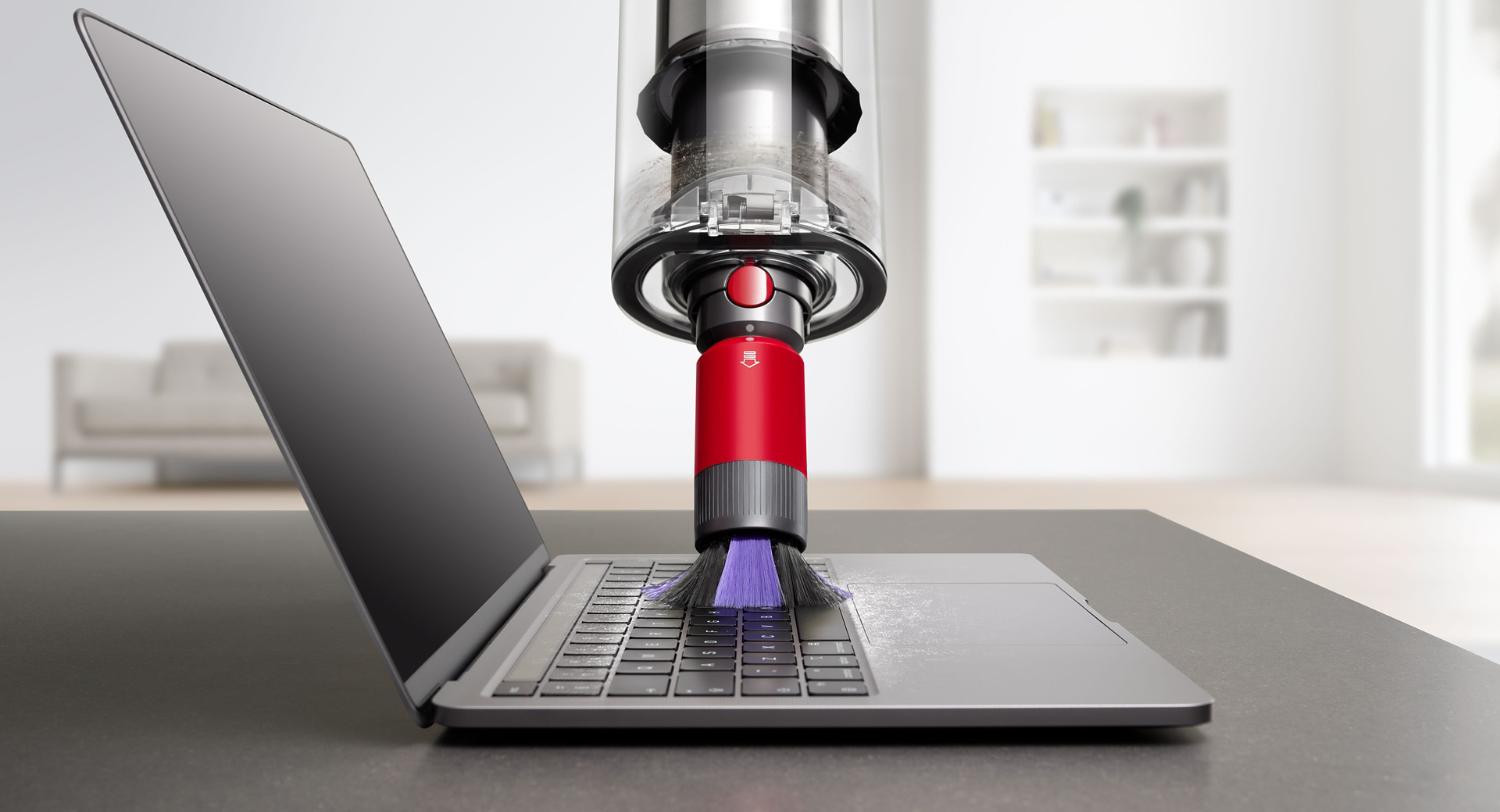 Cleaning your home office – Dyson's checklist
A daily tidy, coupled with a weekly once-over with a vacuum cleaner and the right accessories, will help you keep a handle on your workspace cleanliness. 
1. Empty the rubbish bin. Whether it's full of food scraps or discarded post-it notes, get into the habit of emptying your desk rubbish bin at the end of each day – especially discarded organic waste, which can lead to bad smells and attract insects. 
2. Return utensils to the kitchen. Avid tea and coffee drinkers will be all too familiar with the pile-up of mugs at the end of a long working day. For a tidier and healthier (and roomier) desk space, return used crockery to the kitchen throughout the day, rather than allowing it to accumulate. When you sign off for the day, wipe down your desk with some multi-purpose spray to remove any food and liquid stains. 
3. Remove hair from your chair. Convert your cordless vacuum to a handheld and slowly run it over the fabric parts of your office chair to collect hair, crumbs, and other microscopic particles. Attach a purpose-designed accessory like the Dyson Hair screw tool and use the most powerful cleaning mode to help. Wipe down plastic and metal parts of the chair with a clean, dry cloth. 
4. Disinfect computer hardware. If you eat at your desk during the day, crumbs will find their way into the crevices of your keyboard. Using a tool like the Soft dusting brush with a cordless vacuum will help to remove debris from in between the keys. Then, spray some disinfectant on a warm microfibre cloth to wipe down your keyboard, mouse, and desktop screen – disconnect from your computer first. 
5. Capture dust from surfaces. Just like computer hardware, light shades, blinds and wall art are delicate areas to clean. A vacuum attachment with soft nylon bristles, such as a Soft dusting brush, is ideal for these types of surfaces, to gently capture dust as you clean. In handheld mode, run your vacuum cleaner along the top of each blind, above any light fittings and around framed artwork. For surfaces that aren't so delicate, such as shelving units, bookcases and filing cabinets, continue in handheld mode with a Combination tool, using a wide-nozzle brush to dust and vacuum simultaneously.
6. Vacuum the floor. Finish up your cleaning routine by vacuuming the floor. Leaving this task until last allows you to capture any dust or debris that may have fallen onto the floor from higher surfaces. To suck up dust and hair, use a powerful vacuum and specialist cleaner head, such as a Dyson cordless vacuum cleaner with a Torque Drive cleaner head. If you have both carpeted and hard floors in your home, the High Torque cleaner head will intelligently adjust the suction power to match the floor type. When you're vacuuming your home office floor, start with the edges of the room and work your way inward. Reach under your desk to capture any hidden, collected dust. For best results, move your office furniture from its regular spot as you vacuum, to ensure no area is left neglected. Lastly, while the furniture is pulled out from the wall, attach the Crevice tool to the base of the wand for precise cleaning along skirting boards and between narrow gaps.
Cleaning the common areas of your home is made easy with the right vacuum cleaner and accessories. See Dyson's checklist for cleaning the staircase, the hallway, and the living room.

A deep clean is necessary to help maintain a healthy home, especially where kids are concerned. Dyson vacuum cleaners and accessories are engineered to capture hidden bedroom dust.