How to protect your hair from extreme heat damage
What is hair damage?
Hair damage is defined as the physical or chemical breakdown of hair and its components – the cuticle, cortex, medulla and keratin proteins. It can be caused by excessive heat, mechanical abrasion (brushing), chemicals, and UV exposure from the sun. 
Undamaged hair reflects light in a single direction, so it appears shinier. When the inner cortex layer is severely damaged, the hair becomes more brittle and split strands and split ends start to occur, which reduce shine.   
Extreme temperature is one of the main causes of hair damage, as it can change the shape of keratin protein strands. At temperatures over 150°C, α-keratin slowly converts to β-keratin, weakening strands. 
Heat over 230°C begins to burn hair and cause strong disulphide bonds – the covalent, chemical bonds that give hair elasticity, strength, and help hold hair shape in place – to break down. Heat-damaged hair means weaker, less-elastic strands that are susceptible to additional damage by other factors. 
How to treat heat-damaged hair
Hair can't heal once it's damaged (it's not a living tissue and doesn't harness regenerative abilities), so it's important to protect it. Strand protection is vital for maintaining healthy hair and keeping shine at an optimum.

The best way to keep hair looking its healthiest is to prevent damage in the first place. This includes hair styling that focuses on control with less reliance on heat, along with thermal protection formulations to prevent breakages.1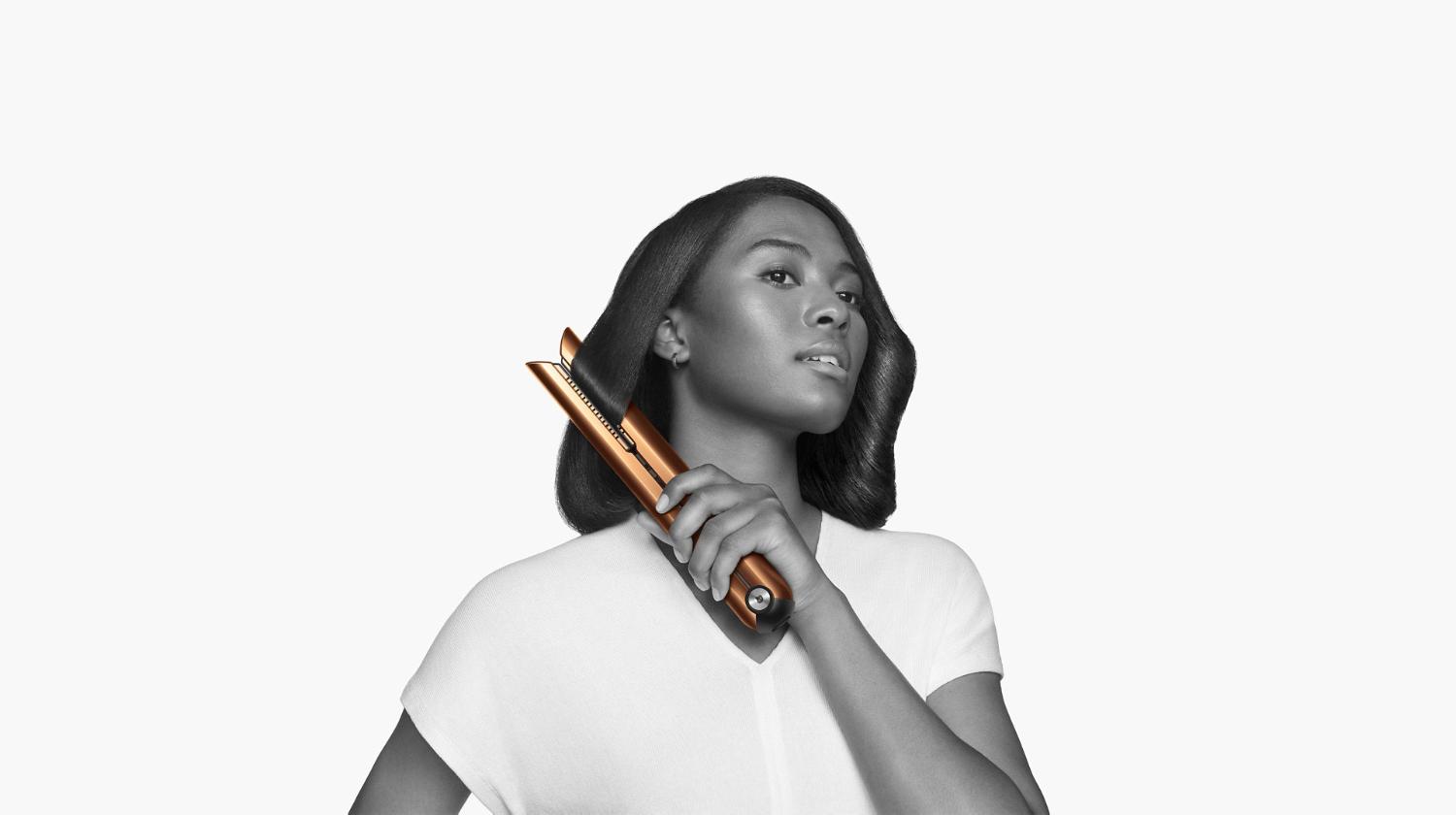 Our top tips for preventing extreme heat damage
Combining these suggestions will help to protect your hair from damage by extreme heat.
Unless you are using a wet-to-dry styler like the Dyson Supersonic™ hair dryer or the Dyson Airwrap™, take hair all the way to dry before styling.
Use styling tools that don't create extreme heat. 
Where possible, pick a low heat setting when styling to reduce exposure to extreme heat. 
Use a heat protector spray or similar product.
Although strands can't heal once they're damaged, Dyson hair care machines are engineered with intelligent heat control, to regulate temperatures, prevent extreme heat damage, and help protect shine. 
Visit the Dyson Demo Store to get professional hair care advice and guidance on our entire hair care range.
Coloured hair damage can be traced back to what's happening at a molecular level. So how we protect it should start there too. At Dyson we've invested over £100m and employ hundreds of engineers, scientists and stylists to investigate the science behind hair.

Dyson's Global Styling Ambassadors share their tips and tricks on curling hair with a hair straightener. Try these curly and wavy styles at home with your Dyson Corrale hair straightener.
¹Rigoletto, R. et al. (2011). The effect of various cosmetic pretreatments on protecting hair from thermal damage by hot flat ironing, Journal of Cosmetic Science, 62 pp.265-282