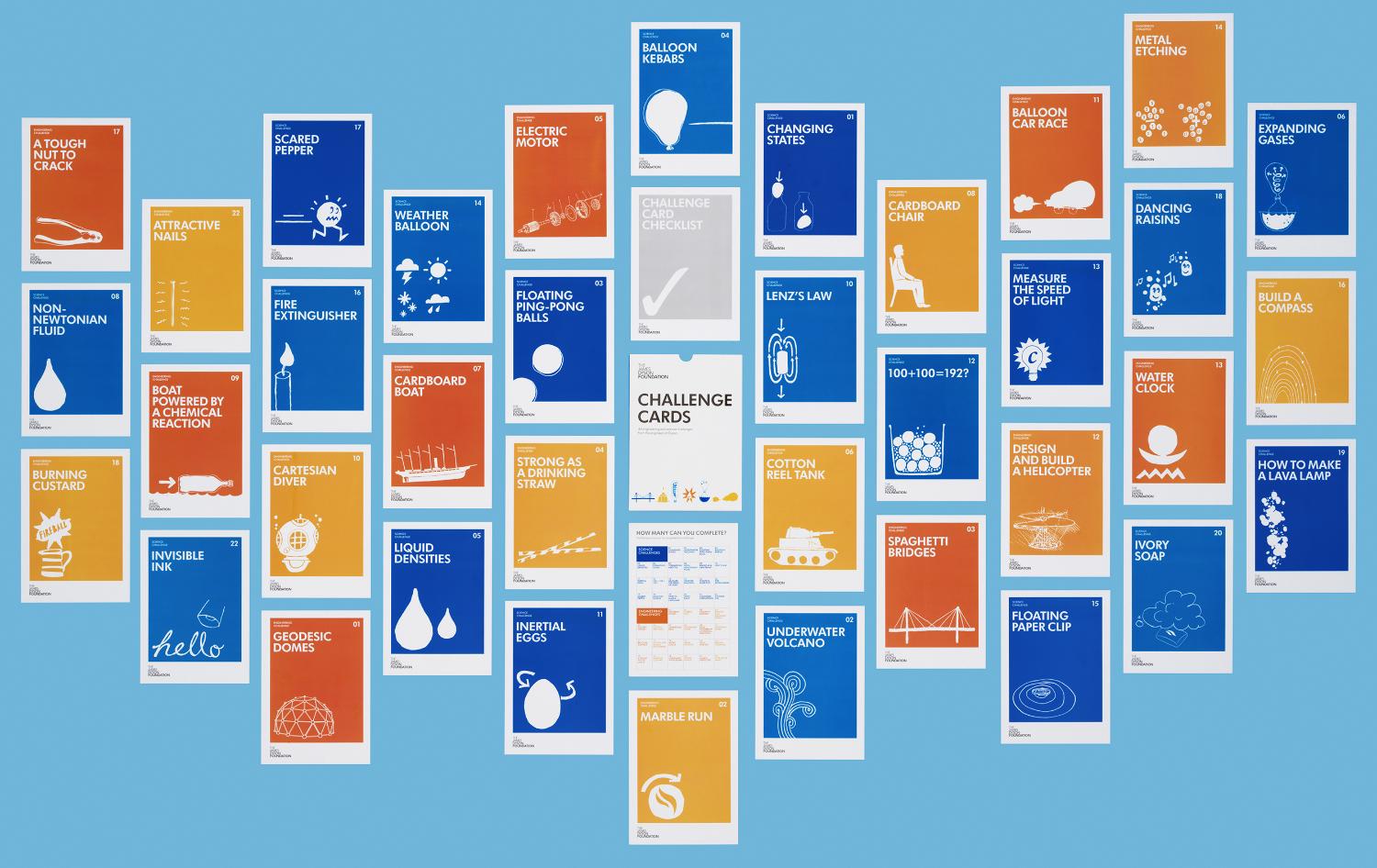 Your challenge card creations: The best homemade engineering projects
With the James Dyson Foundation challenge cards keeping kids occupied during lockdown, we asked budding engineers all around the world to showcase their best creations online. After sifting through the entries on social media, here's our top four homemade engineering projects.
Floating Paper Clip


Submitted by Melvin and Donna, the Floating Paper Clip demonstrates how the molecules in water pull together to create surface tension. It's possible to see this in nature when small insects such as water skaters balance on the surface of ponds as if they are walking on water, all thanks to surface tension.  
Cardboard Boat


While bath time might be a tricky evening endeavour for a lot of families, the boat challenge keeps kids occupied for hours as they test out different cardboard boat builds. This budding engineer even managed to create a boat that could carry 9kg of weight - substantially more than the 250g outlined in the challenge card.
Marble Runs


One of the best-loved challenge cards is the marble run, which calls on teamwork to solve a complex engineering problem. These two young engineers chose the garden Wendy house as the optimal setting for their run, creating a course across the roof, while using the fence to support the weight of the structure. The marble run challenge tasks users with getting the marble around its course in 60 seconds, meaning you might need to make several iterations. But don't give up – remember, James Dyson made 5,127 iterations of the first Dyson vacuum, the DC01, in order to get it just right. Perseverance is key.
Spaghetti Bridges


These young engineers proved that triangles really are the strongest shape with their spaghetti bridges, capable of holding up to 3.3kg. Taking inspiration from real-life engineering projects, Dyson campuses feature full-size machines and meeting rooms named after great engineers, such as Emily Warren Roebling, who oversaw the construction of the Brooklyn Bridge in New York City. The spaghetti bridges challenge is one way to kick start a career in engineering.
Interested in trying out some of our Dyson challenges? Download our challenge cards by visiting the James Dyson Foundation homepage here.
The James Dyson Foundation, Dyson's charitable arm, introduces young people to the exciting world of engineering, encouraging them to think differently, make mistakes and realise their engineering potential. Learn more about the Foundation here.  
Calling all aspiring engineers!
Share photos and videos of your challenges and creations on social media using #JDFChallenge. Don't forget to tag @Dyson and @Jamesdysonfoundation so we can share your content.
Get noticed with the James Dyson Award
For design or engineering students or recent graduates, the James Dyson Award is an international design award, run by the James Dyson Foundation, that inspires, encourages and celebrates budding inventors' new, problem-solving ideas – and provides a platform to launch them. Apply now.