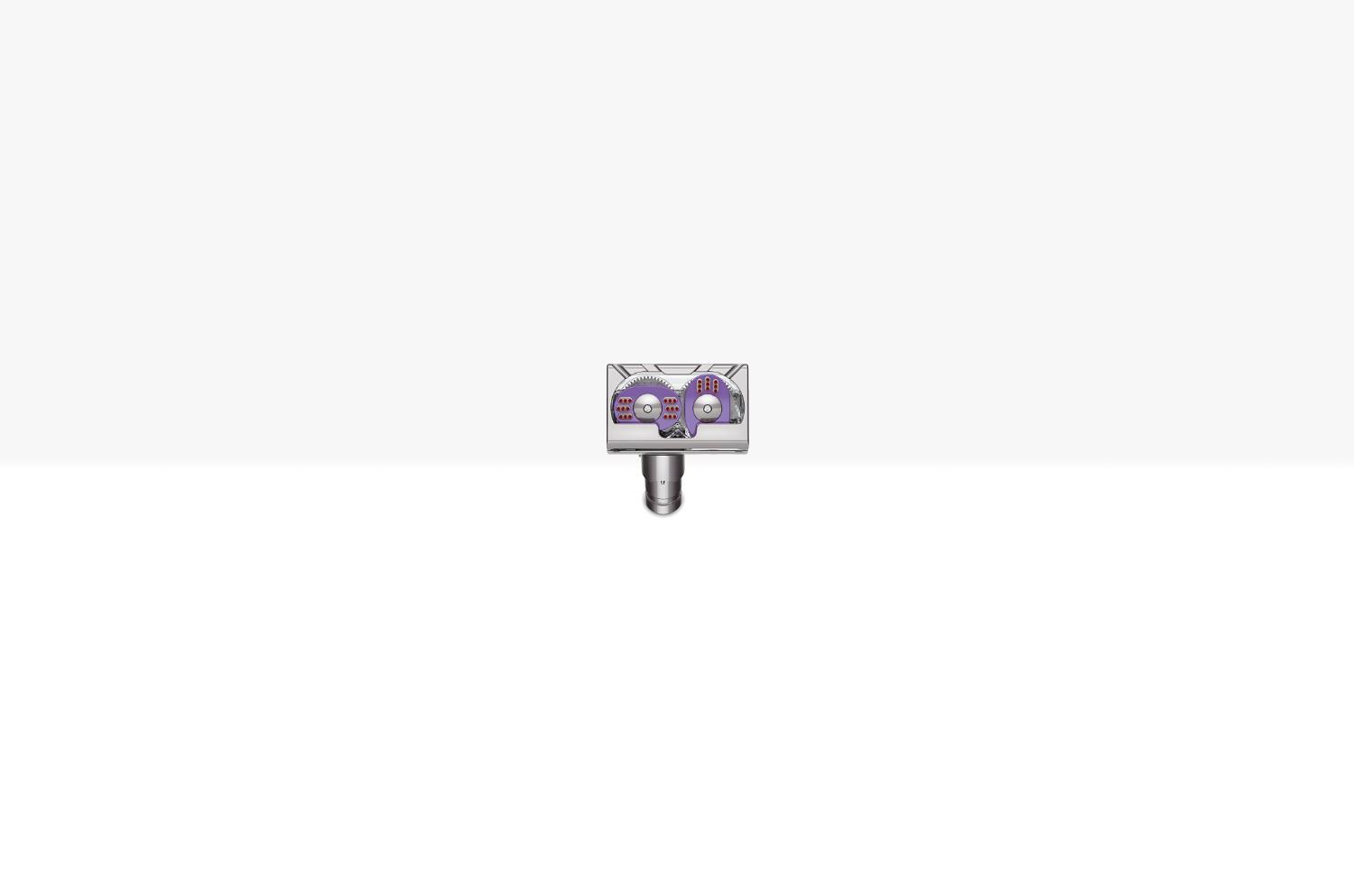 Tangle-free Turbine tool
Counter-rotating brush heads remove hair from carpets and upholstery, with no brush bar for it to wrap around.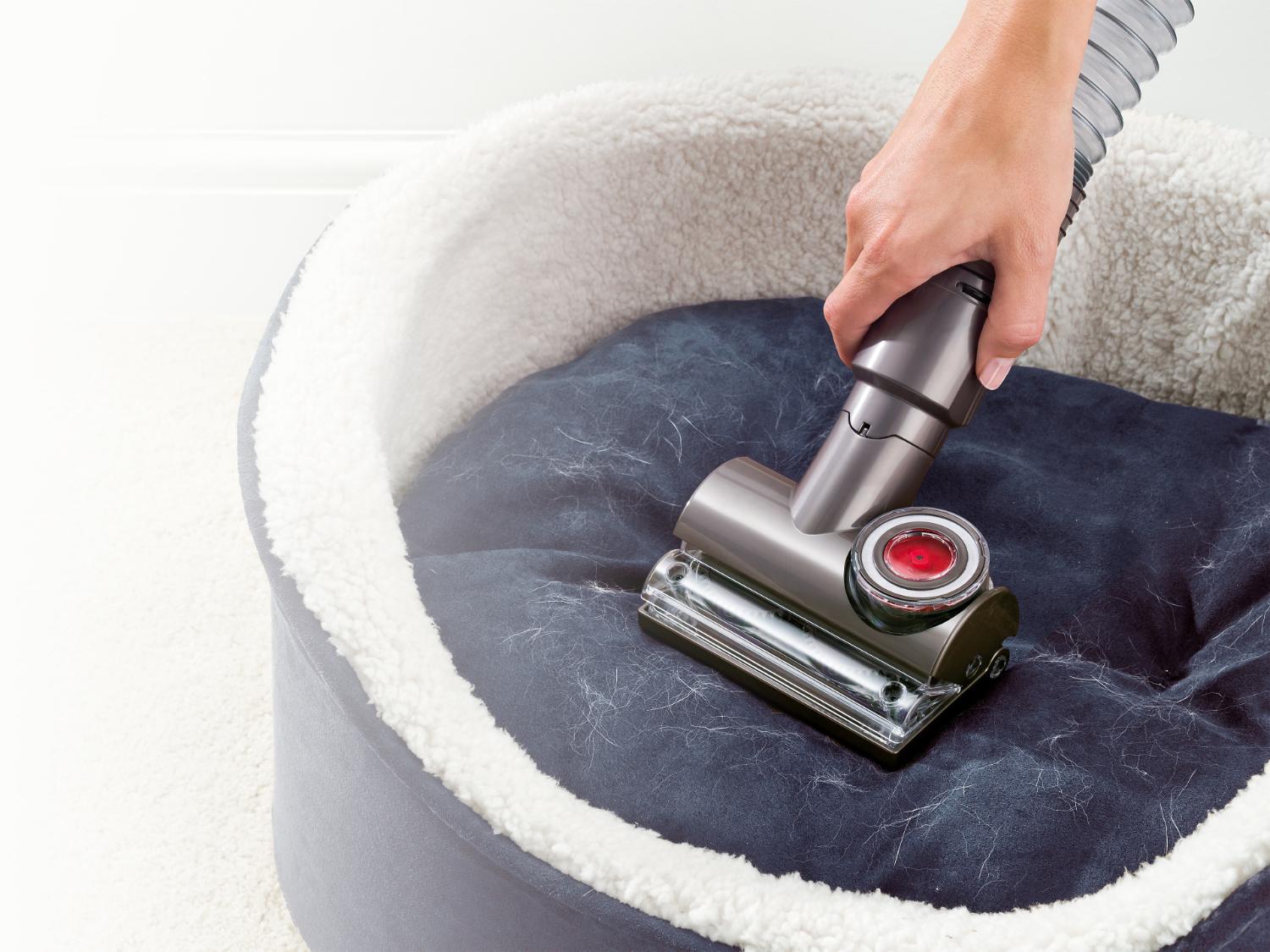 Tough on pet hair.
Removes stubborn, stuck-on hair from carpets, cushions, drapes and bedding.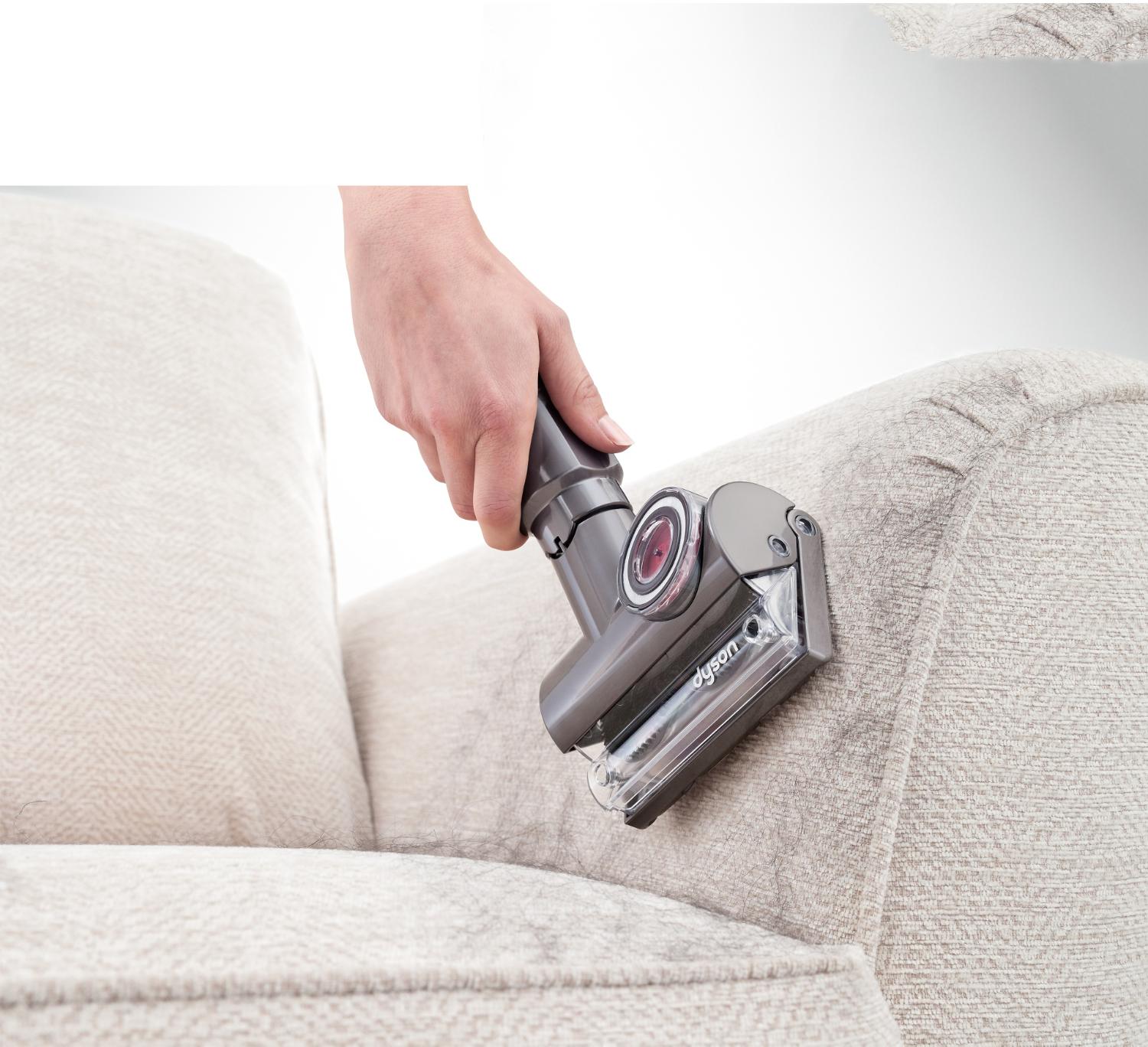 Adjusts across uneven surfaces.
Automatically adjusts to uneven surfaces, like cushions and upholstery covers.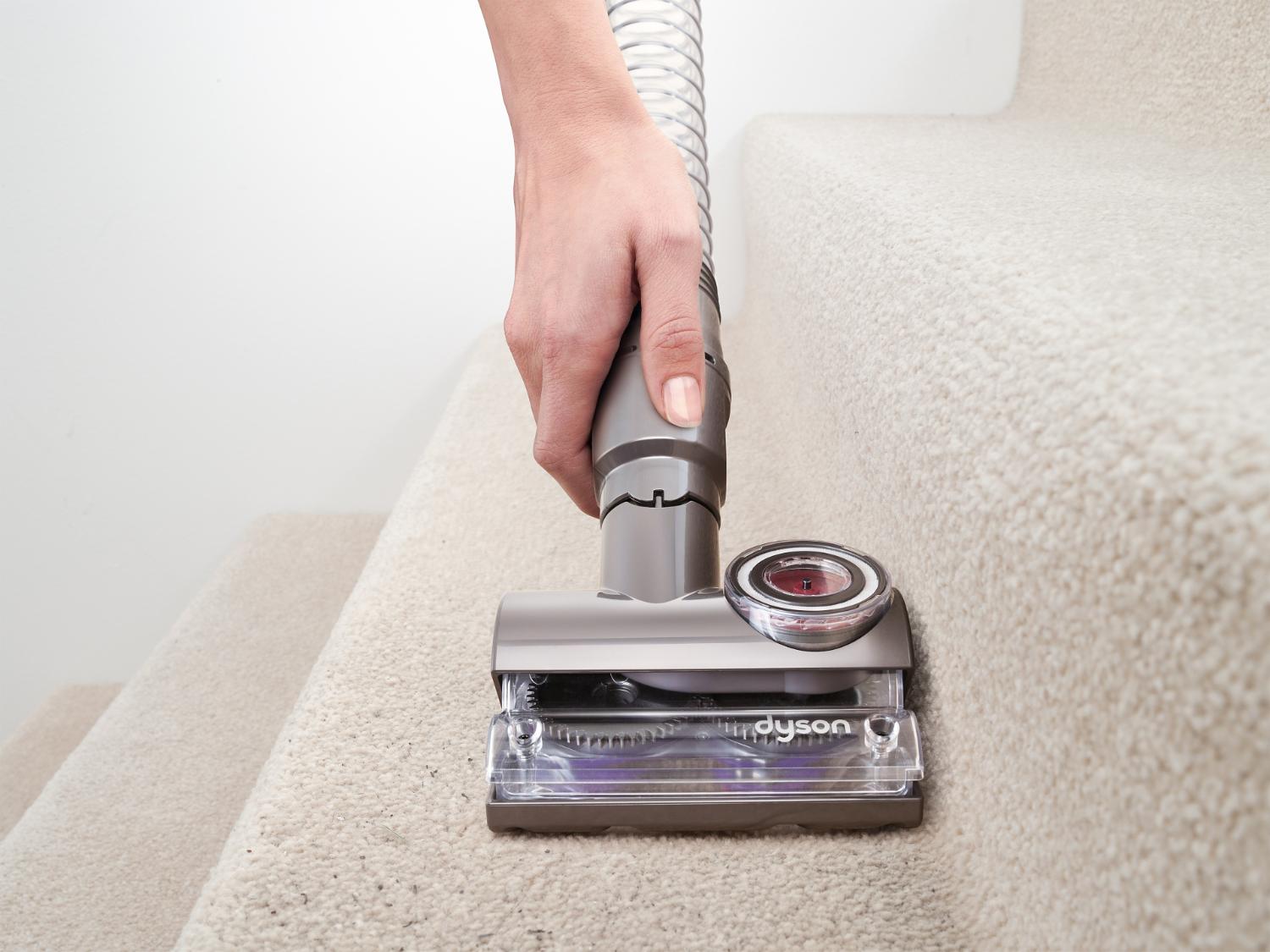 Edge-to-edge cleaning.
The brushes reach the full width of the tool, to clean right up to edges and deep into corners.
Articulating base plate
Cleaner head height automatically adjusts, so brushes stay in constant contact with surfaces.


Optimised brush position
Brushes are positioned to the front and sides of the tool, to draw in hair and dirt from all directions.


No brush bar, no tangles
Twin brush heads direct hair towards the centre of the tool, straight into the suction channel.

Also fits these machines
Some machines are excluded from the ranges shown
Dyson Cinetic Multi Floor vacuum