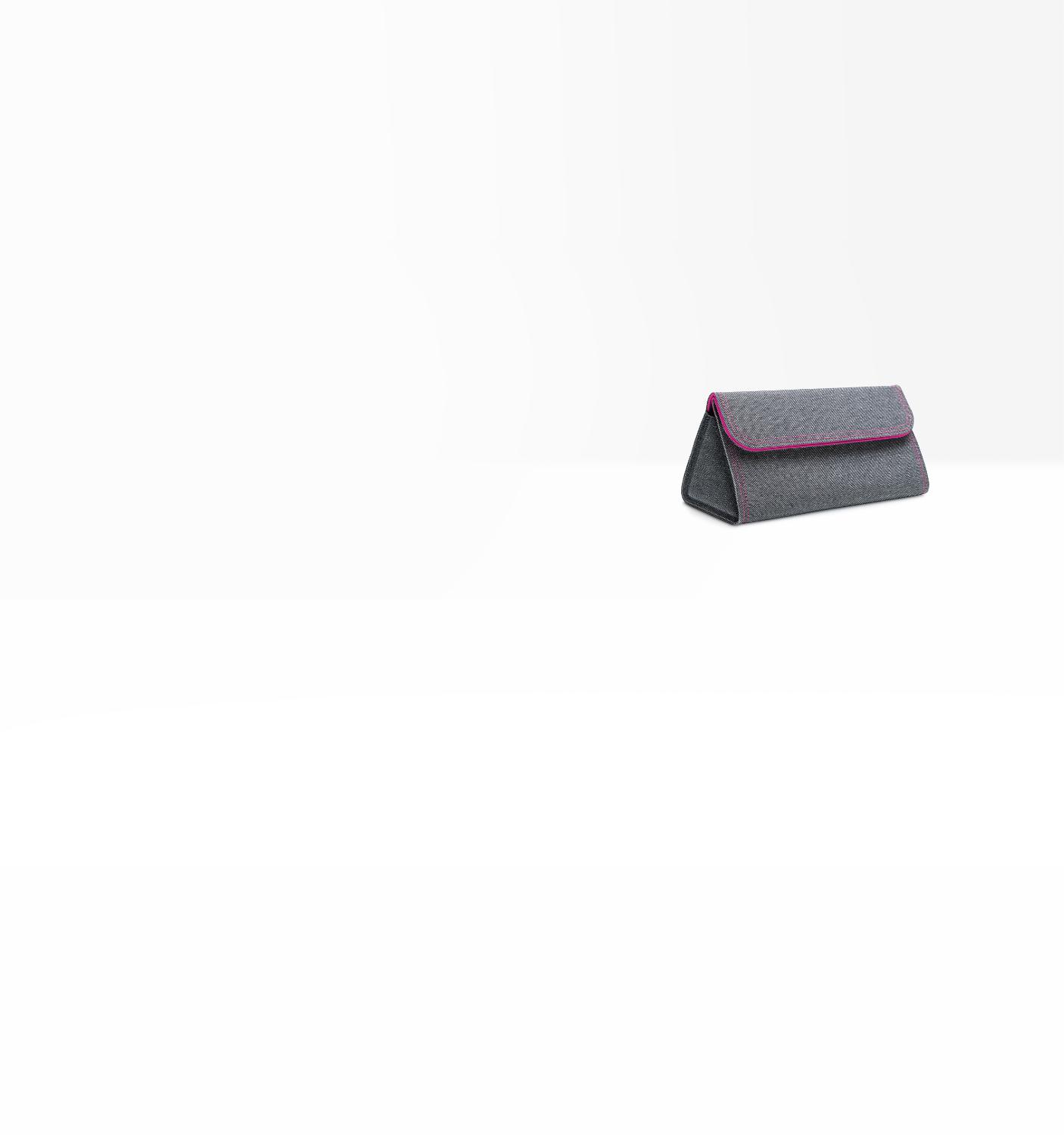 Grey and fuchsia storage bag
Protect your Dyson Supersonic™ hair dryer with our new storage bag. Lined with heat resistant fabric.
Unfortunately, this product is not currently available but we have some great alternatives.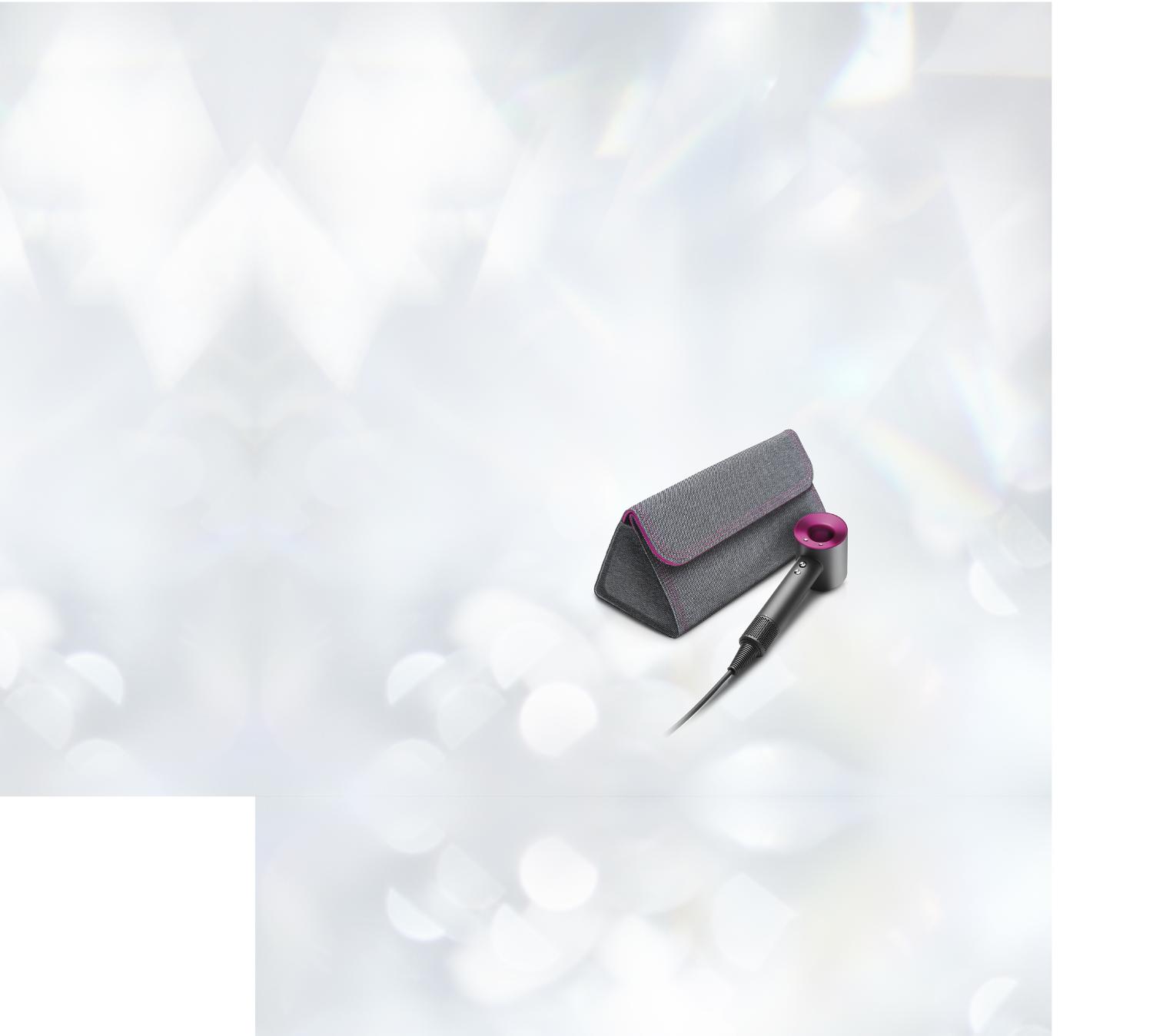 Grey and Fuchsia storage bag
The new Dyson storage bag in cool grey. Stitched in fuchsia, lined with soft, heat-resistant fabric and secured by a magnetic clasp – it's ideal for storing your hair dryer and all its attachments.
Dyson Supersonic™ hair dryer not included.
Also fits these machines
Some machines are excluded from the ranges shown
Dyson Supersonic hair dryer (Black/Purple) with black case
Dyson Supersonic hair dryer (Iron/Fuchsia) with pale rose case
Dyson Supersonic hair dryer (Iron/Fuchsia) with platinum bag
Dyson Supersonic hair dryer (Iron/Fuchsia) with platinum case
Dyson Supersonic hair dryer (Iron/Fuchsia) with tan presentation case
Dyson Supersonic hair dryer (Iron/Red) with red case
Dyson Supersonic hair dryer (Nickel/Purple)
Dyson Supersonic hair dryer (White/Silver)
Dyson Supersonic™ hair dryer (Black/Nickel)
Dyson Supersonic™ hair dryer (Black/Purple)
Dyson Supersonic™ hair dryer (Black/Purple) gift set
Dyson Supersonic™ hair dryer (Iron/Fuchsia)
Dyson Supersonic™ hair dryer (Iron/Fuchsia) gift set
Dyson Supersonic™ hair dryer (White/Silver) gift set
Dyson Supersonic™ hair dryer 23.75 karat gold
Dyson Supersonic™ hair dryer gift edition
Dyson Supersonic™ hair dryer with Dyson Storage Bag
Dyson Supersonic™ hair dryer (Iron/Fuchsia)