Light pipe crevice tool
Crevice tool with LED lights lets you reach into dark, narrow spaces and see where you're cleaning.
Engineered to fit Dyson Outsize™, V15 Detect™, V11™, Cyclone V10™ and V8™ vacuums.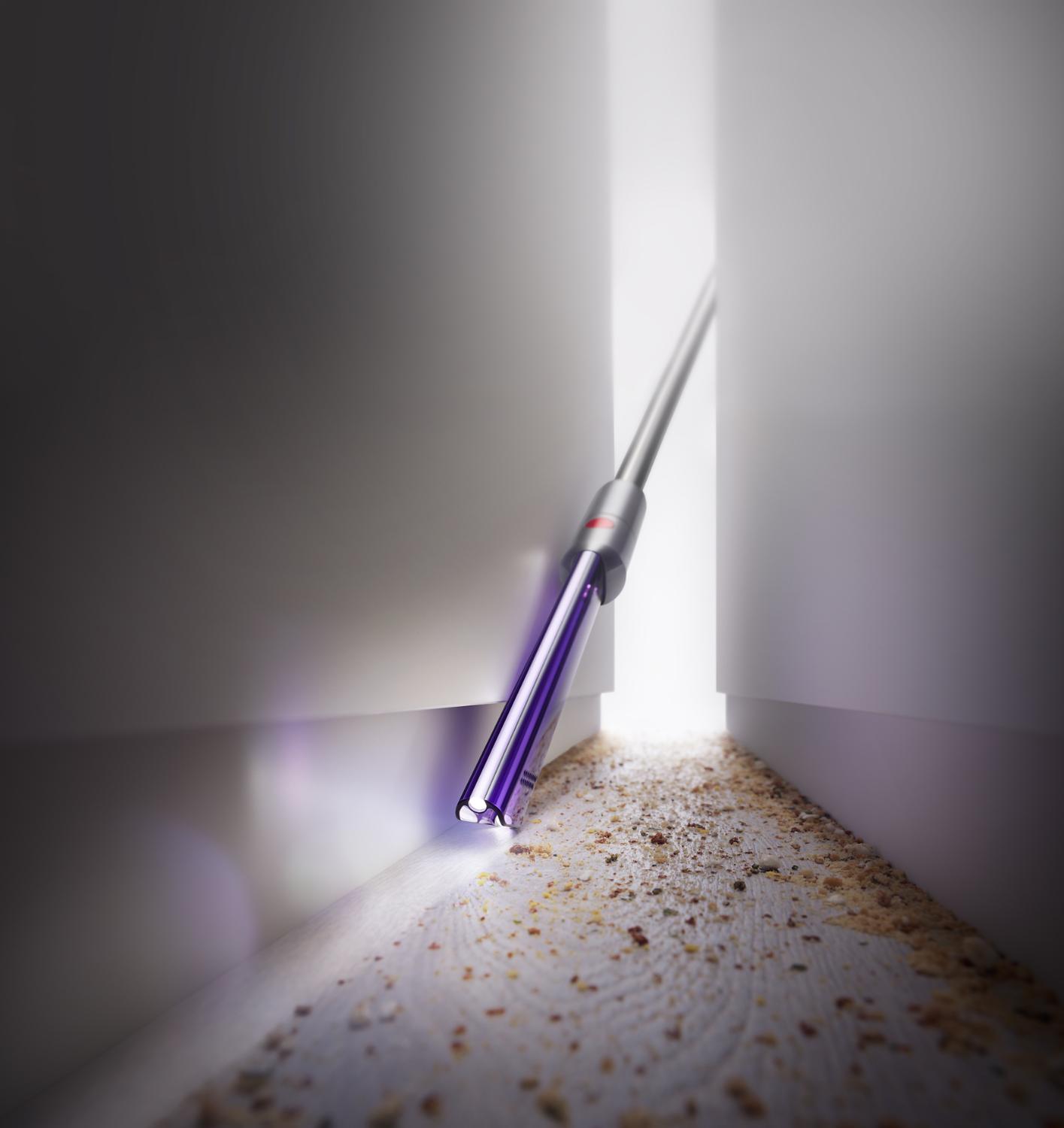 Dirt has nowhere to hide
LED lights are reflected along two pipes to the end of the tool, where a textured aperture scatters an even, torch-like light to illuminate dust and debris.
Cleans hard-to-reach spaces

Engineered to reach up to 225mm into tight, narrow spaces as small as 19.2mm.

Every detail considered

Precisely engineered vents protect the motor from blockages and prevent the tool sticking to surfaces.
Dyson Outsize™    Dyson V15™    Dyson V11™    Dyson Cyclone V10™    Dyson V8™