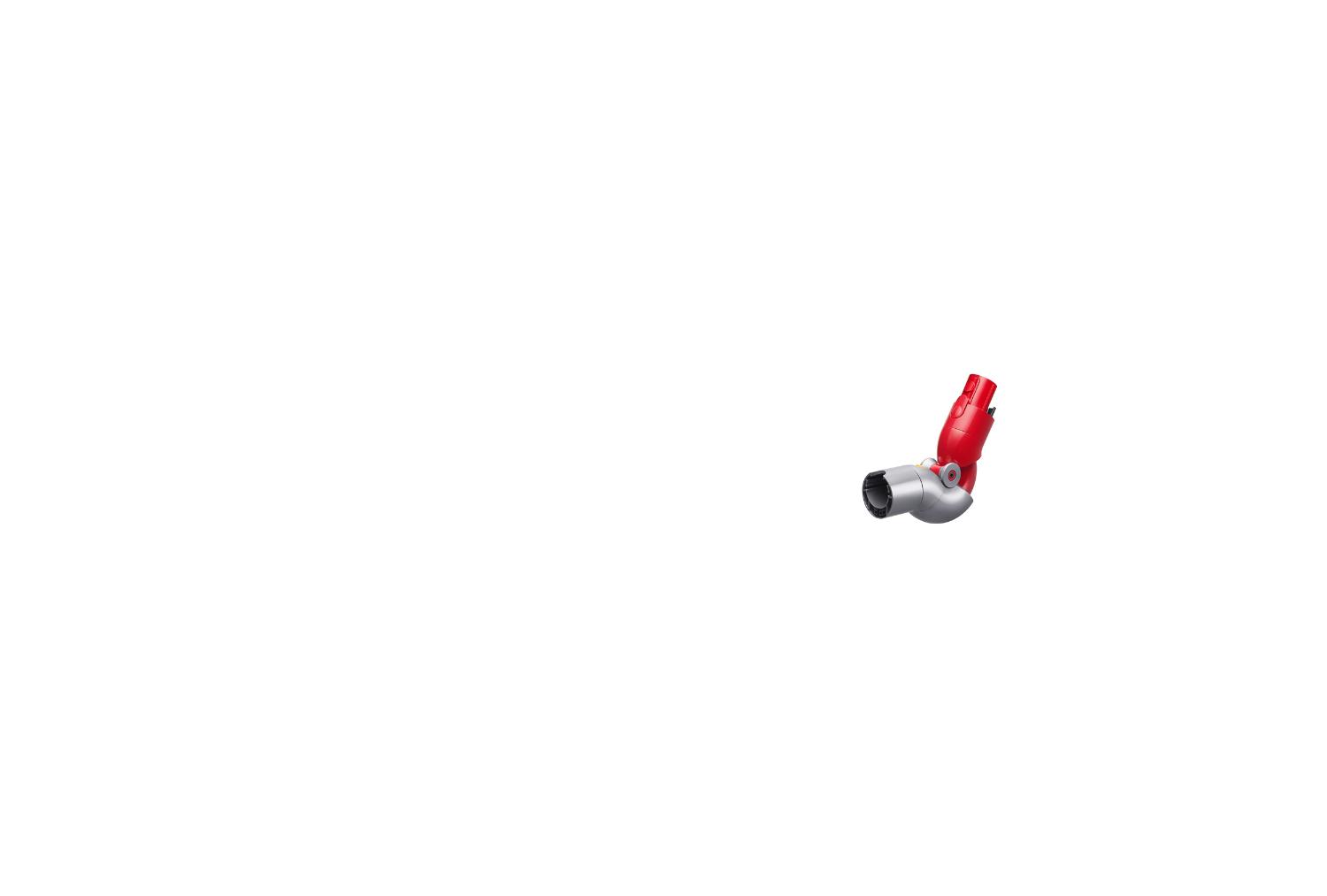 Low-reach adaptor
Bends to comfortably reach down low. Engineered to clean further under low furniture by adjusting the wand angle up to 90°.
Engineered to fit Dyson Outsize™, V15 Detect™, V11™, Cyclone V10™, V8™ and V7™ vacuums.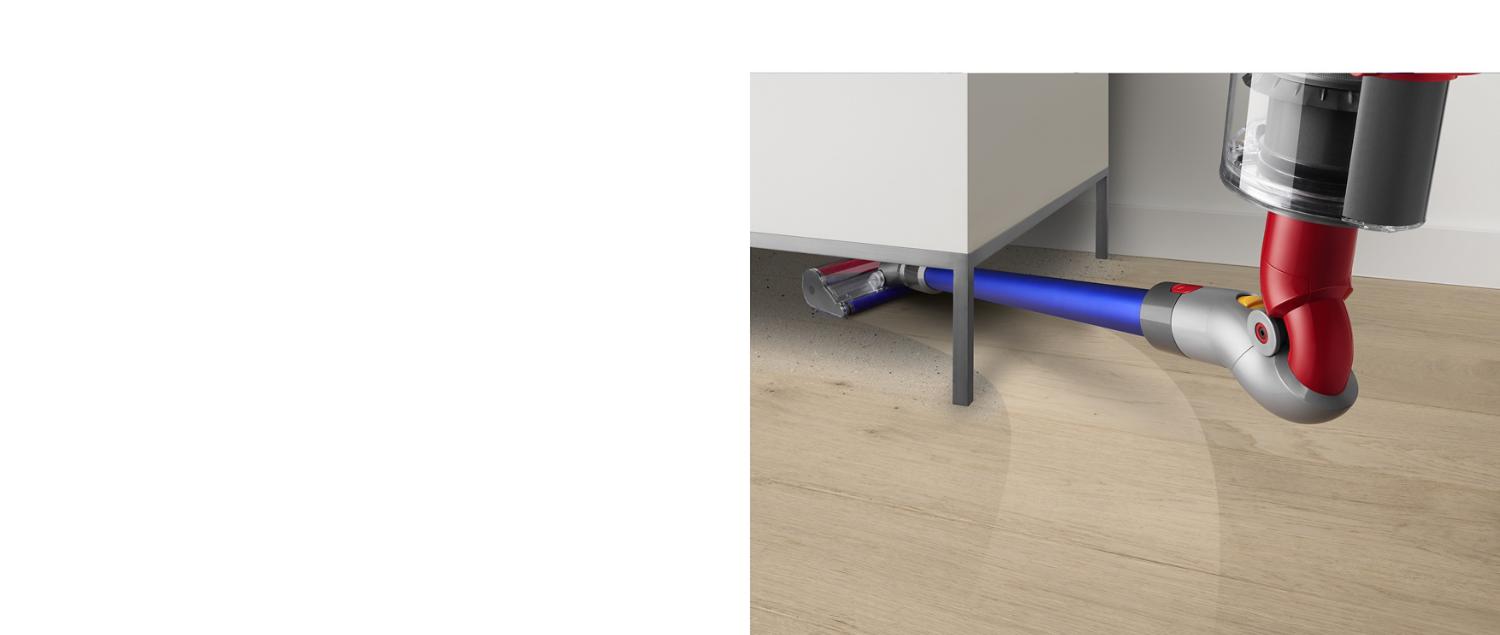 Go lower. Go further.
Connects to any compatible tool to reach and clean down low. The Low-reach adaptor adjusts the wand angle of your Dyson cordless stick vacuum up to 90° for comfortable cleaning under beds and furniture.
No sacrifice in suction

An external hinge allows durable flexibility without obstructing the airflow or compromising performance.

Meticulously engineered

An unseen, but critical, HDPE lip seal inside the adaptor keeps the flexible airflow airtight, maintaining suction.
Dyson Outsize™    Dyson V15™    Dyson V11™    Dyson Cyclone V10™    Dyson V8™    Dyson V7™