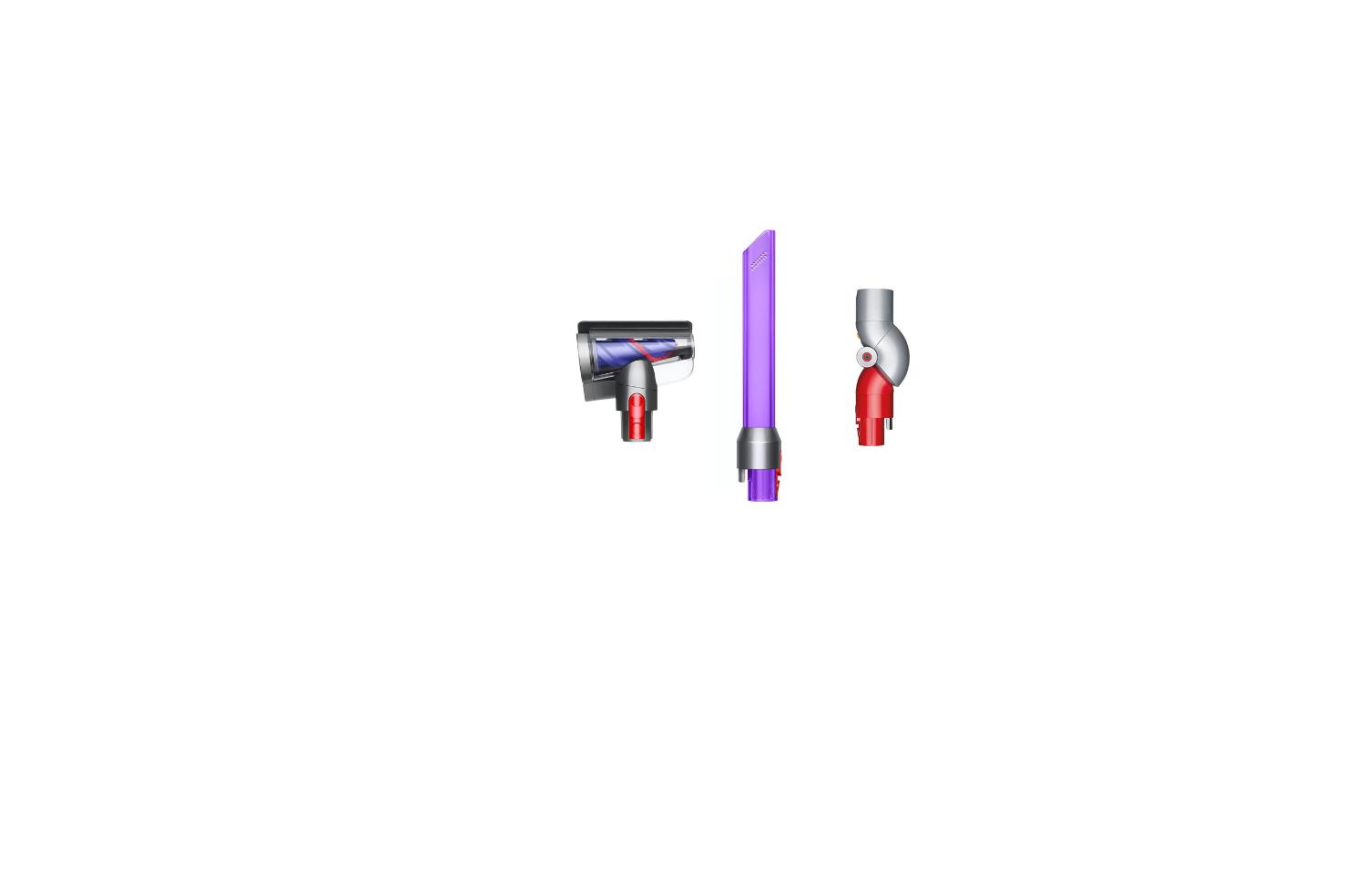 Advanced cleaning kit
Dyson-engineered accessories to deep clean mattresses and upholstery, and reach further under furniture.
Dyson knows hair

Understanding hair's natural tendency to tighten, our engineers found a way to let hair untangle itself.

Archimedes screw brush bar

Strands migrate to the end of the cantilevered brush bar – sucking up hair faster than any other mini motorised tool.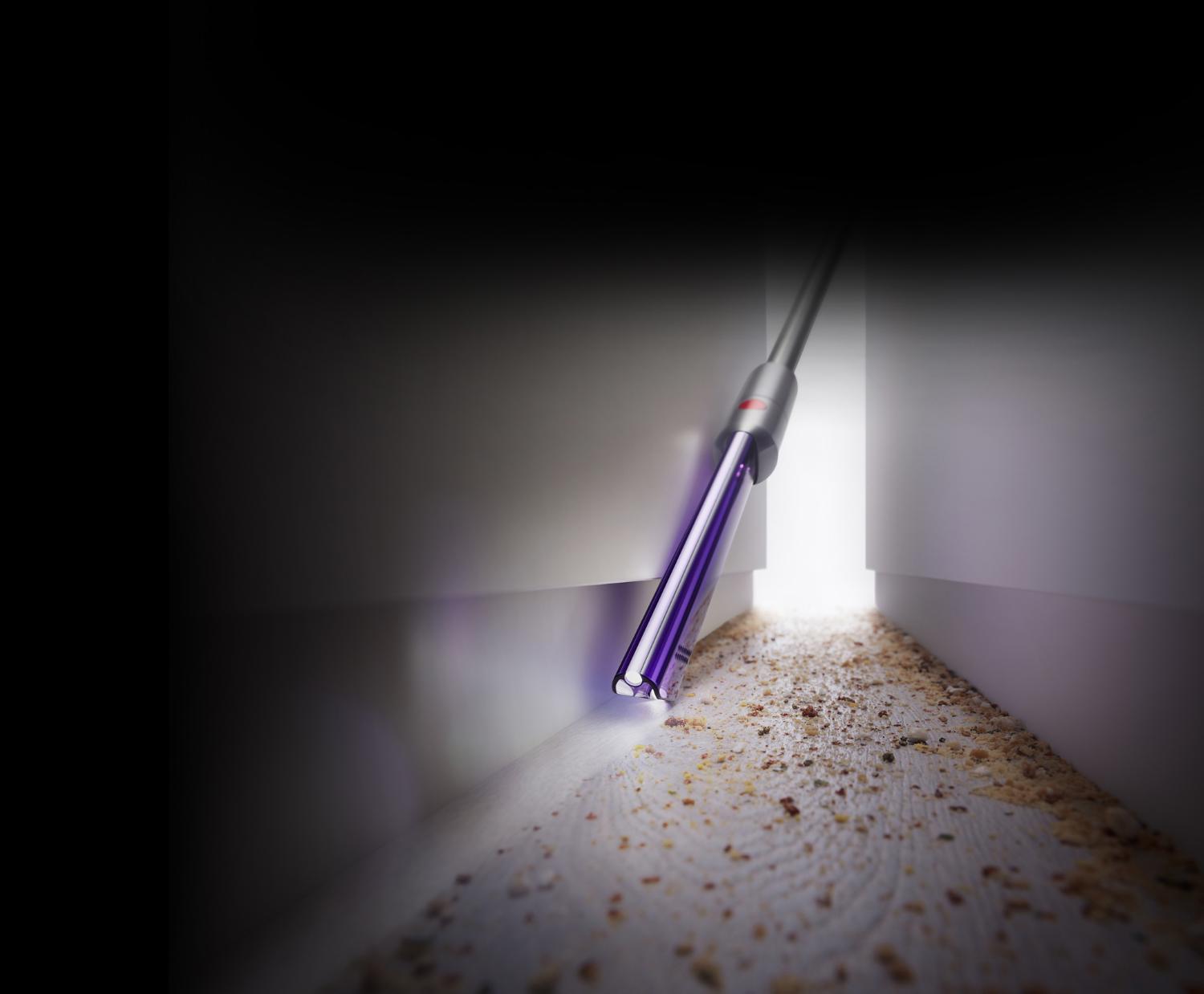 Light pipe crevice tool
Crevice tool with LED lights lets you reach into dark, narrow spaces and see where you're cleaning.
Cleans hard-to-reach spaces

Engineered to reach up to 225mm into tight, narrow spaces as small as 19.2mm.

Illuminates dust and debris

LED lights reflect along two pipes to the end of the tool and scatter an even, torch-like light.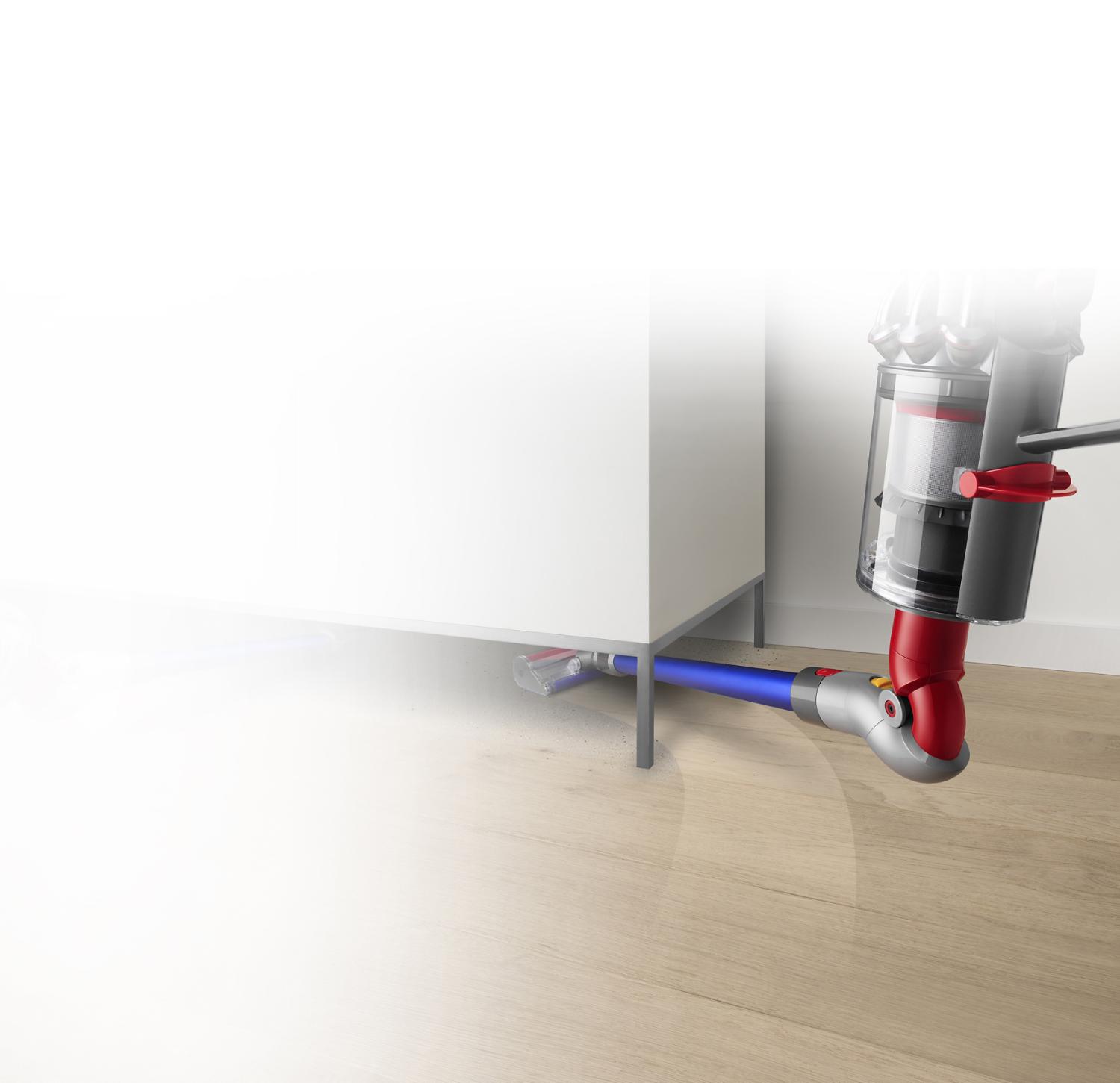 Low-reach adaptor
Engineered to clean further under low furniture by adjusting the wand angle up to 90°.
Bends to comfortably reach down low

An external hinge allows durable flexibility without obstructing the airflow or compromising performance.

No sacrifice in suction

An unseen, but critical, HDPE lip seal inside the adaptor keeps the flexible airflow airtight, maintaining suction.
Dyson V15 Detect™ vacuums

Dyson Cyclone V10™ vacuums