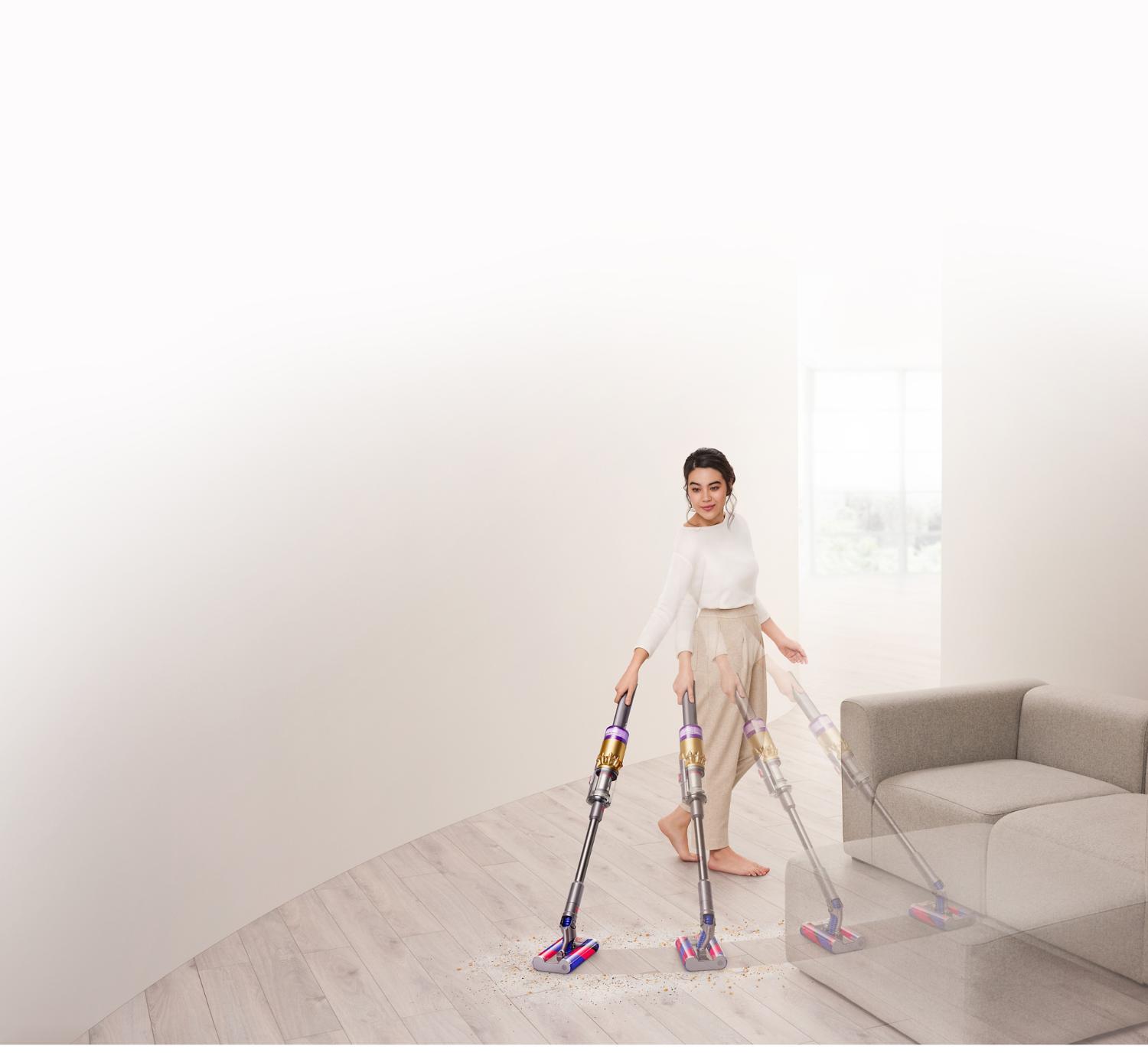 Hard floor vacuum cleaners
A brand new way to clean hard floors.
Small and light. Dyson hard floor vacuum cleaners spin at up to 105,000rpm to create powerful suction on hard floors.
Buy direct from the people who made it
"It can move in any direction and this allows you to vacuum hard floors in a completely different way to the back-and-forth motion we're all so accustomed to."
---
Tech Advisor - Appliance of the Year 2021
"A very small, lightweight and flexible vacuum, the Dyson Omni-glide is a top cleaner for hard floors, and a great handheld vacuum for smaller spills."
---
Trusted Reviews Recommended – Highly Recommended Award 2021
Heavy duty performance for big cleans on all floor types. Lightweight and versatile for everyday use. 

Corded upright vacuums for deep cleaning. Powerful suction with Ball™ technology for maneuverability. 
Dyson Omni-glide™ frequently asked questions
⁺Tested at the inlet to ASTM F558, dust-loaded.
*Actual run time will vary based on power mode, dust level, floor type and/or attachments used.
*Small details may vary.
Buy direct from the people who made it