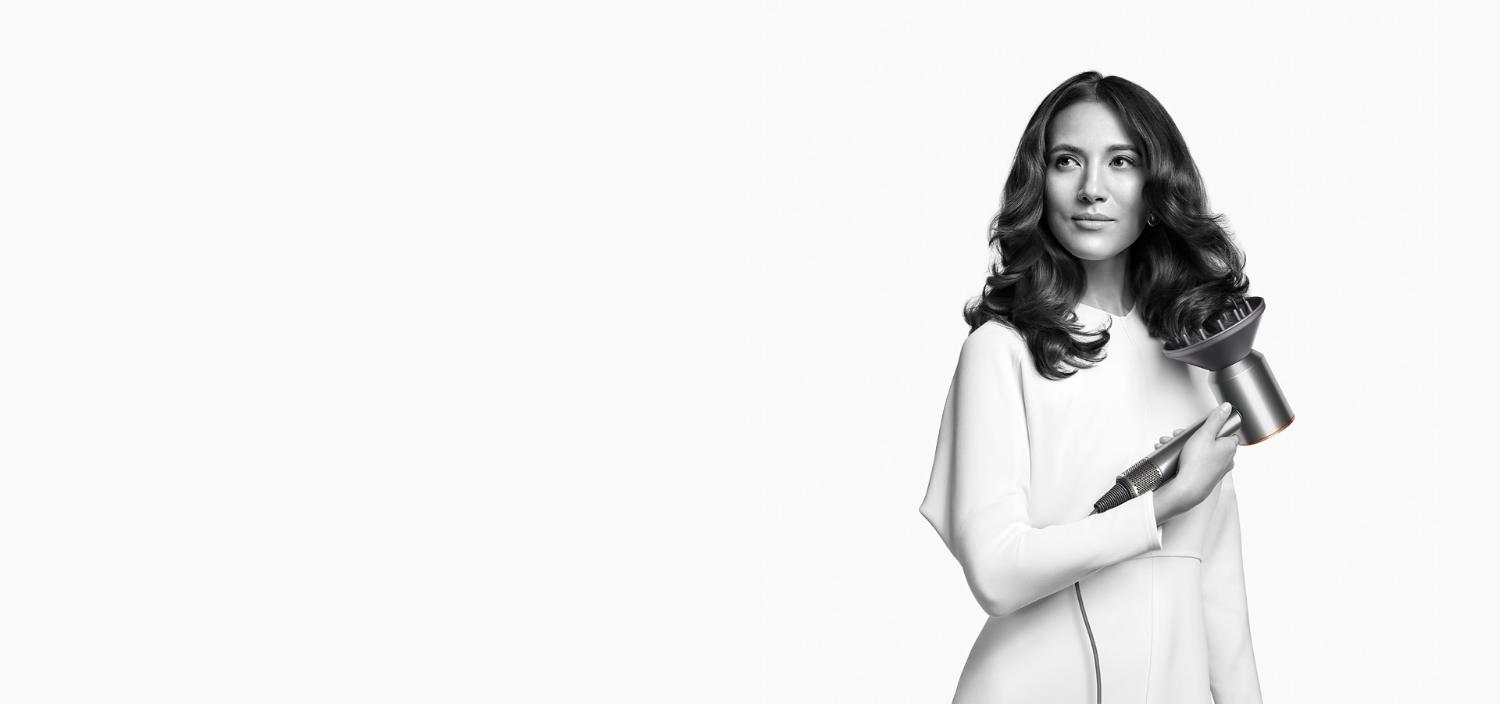 Five tips to help maintain healthy hair
Hair strands suffer daily damage and weaken as they grow. To prevent brittle strands and promote healthy hair, scientists advise avoiding damage from heat, UV, and chemicals. This helps keep it shiny, smooth and with clean-cut ends that carry strength.¹
By combining the right technology with a few simple tips and tricks, it's possible to achieve healthy-looking hair to be proud of.²
2. Brush without stress
Hair strands are stretchy and naturally produce elastin. However, the cortex of each strand can become overstretched when wet and therefore weaker. Brushing too regularly or harshly can also damage the hair. 
Gently teasing with a wide-tooth comb can put less stress on strands and detangle more easily.  
For even better results, brush small sections at the bottom and slowly move up. This will avoid tightening knots and causing stress on the hair. Not only this, but salons and professionals also recommend a wide-tooth comb to avoid brushing out the finished style. 
3. Condition regularly
The benefits of conditioning are an important part of keeping hair looking healthy. Choosing the right conditioner for your hair will help to nourish and protect it against damage.   
The conditioner will leave your hair feeling and appearing smooth and shiny for longer. It will help to coat and lubricate the hair strands, reducing frustrating flyaways³ and static build-up. 
Some stylists recommend squeezing excess water out before using conditioner. The formula can then get to work on the hair strands. Too much water can dilute the ingredients and prevent the hair from soaking in the benefits.  
4. Maintain balanced nutrition

Healthy and well-balanced nutrition reflects in your hair. Keeping your body hydrated and eating foods rich in vitamins will not only benefit your physical health, but your hair too. 

Approximately 85% of hair is protein and 11% is water. It's important to make sure your diet is nourishing with at least 46g of protein⁴ and 6 to 8 glasses of water a day.⁵ A healthy diet can help your hair to grow while remaining strong and healthy. 
5. Use a hair mask
Your hair goes through a lot each day. All kinds of factors including pollution, extreme heat, UV rays and varying lifestyle factors can affect the complex structure within hair strands. 
Often described as a deep conditioner, hair masks can provide additional moisture and strengthening powers, plus reduce frizz or breakage. Like a face mask, but for your hair, this intense conditioner soaks and covers your hair strands with rich nourishing agents to reduce breakage. You can enjoy a variety of hair masks designed for dry, wet or damp hair. 
Whether you're washing it out or leaving it in, a hair mask can provide additional support to restore strength, shine and softness. To make sure you're getting all the benefits from your hair mask, try to use a quality shampoo that cleans your hair thoroughly beforehand.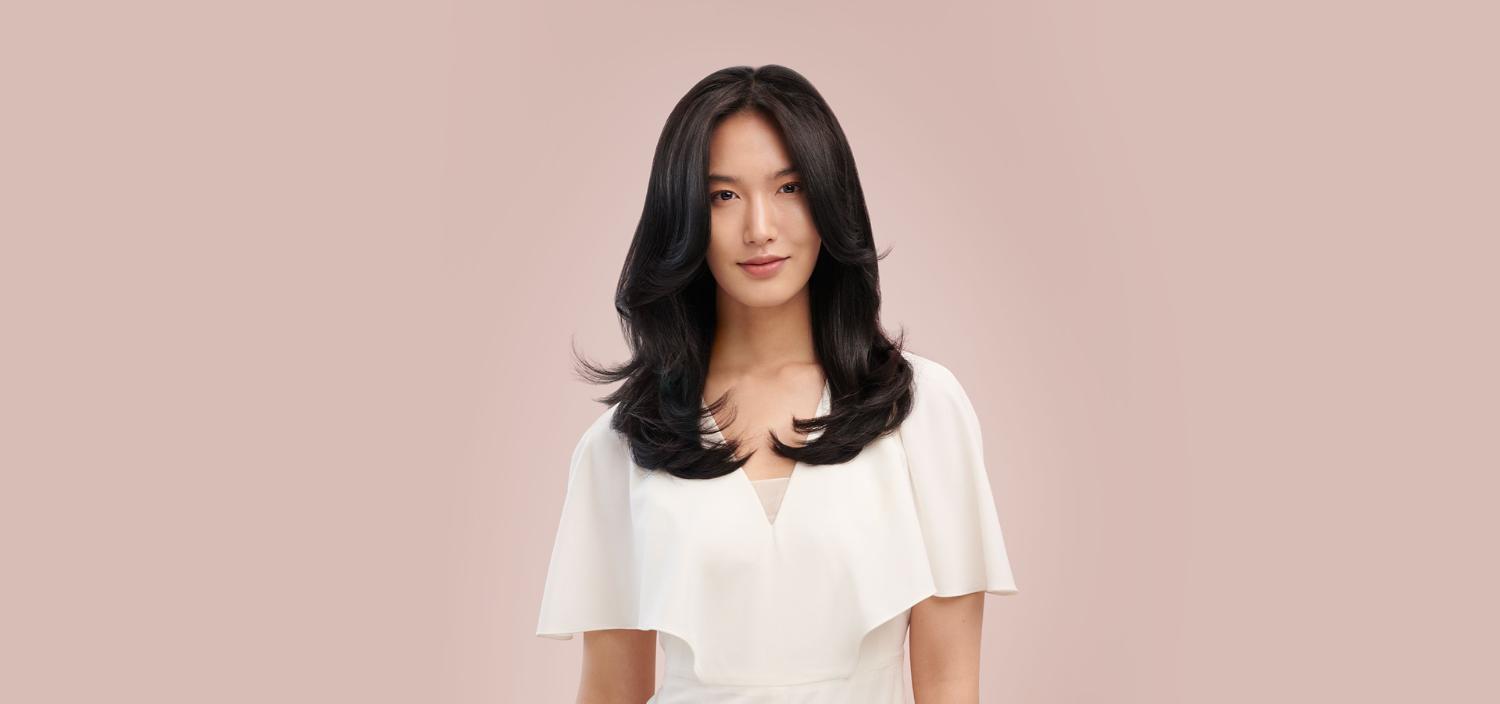 Keep your hair looking its best
Hair that looks and feels healthy is easier to achieve than curing damaged hair. Maintaining hair's shiny and strong appearance can be helped by avoiding heat damage, eating a balanced diet, conditioning regularly, avoiding harsh chemicals and treating hair to nourishing hair masks. 
Keep split ends at bay with regular haircuts and enjoy styling your hair with the power of heat-controlled air flow. 
Engineered to solve real problems
Dyson's hair care range protects against extreme heat damage and helps to maintain your hair's shine. For personal advice and to learn more about precision styling, book an appointment with the Dyson Demo Store and Beauty Lab. 

Our experienced stylists are ready to show you how Dyson technology can help achieve and maintain healthier-looking hair.  
Discover the Dyson hair care range
Protect against extreme heat damage. With more focus on control and less reliance on heat.
Coloured hair damage can be traced back to what's happening at a molecular level. So how we protect it should start there too. At Dyson we've invested over £100m and employ hundreds of engineers, scientists and stylists to investigate the science behind hair.

Dyson's Global Styling Ambassadors share their tips and tricks on curling hair with a hair straightener. Try these curly and wavy styles at home with your Dyson Corrale hair straightener.
¹Healthy hair: what is it? Rodney D Sinclair. 2007 Dec;12(2):2-5. 
https://pubmed.ncbi.nlm.nih.gov/18004288/  
²DYS COE Book of Hair AW, page 15  
³Dr. Kaustav Guha (2021), What Is Sulfate-Free Shampoo & Why You Should Try It | https://skinkraft.com/blogs/articles/sulfate-free-shampoo 
⁴Kris Gunnars, BSc (October 2020), Protein Intake – How Much Protein Should You Eat Per Day? | Healthline 
⁵Bharat Bhushan (25 November 2010), Biophysics of Human Hair: Structural, Nanomechanical, and Nanotribological Studies, Springer Science & Business Media, pp.3