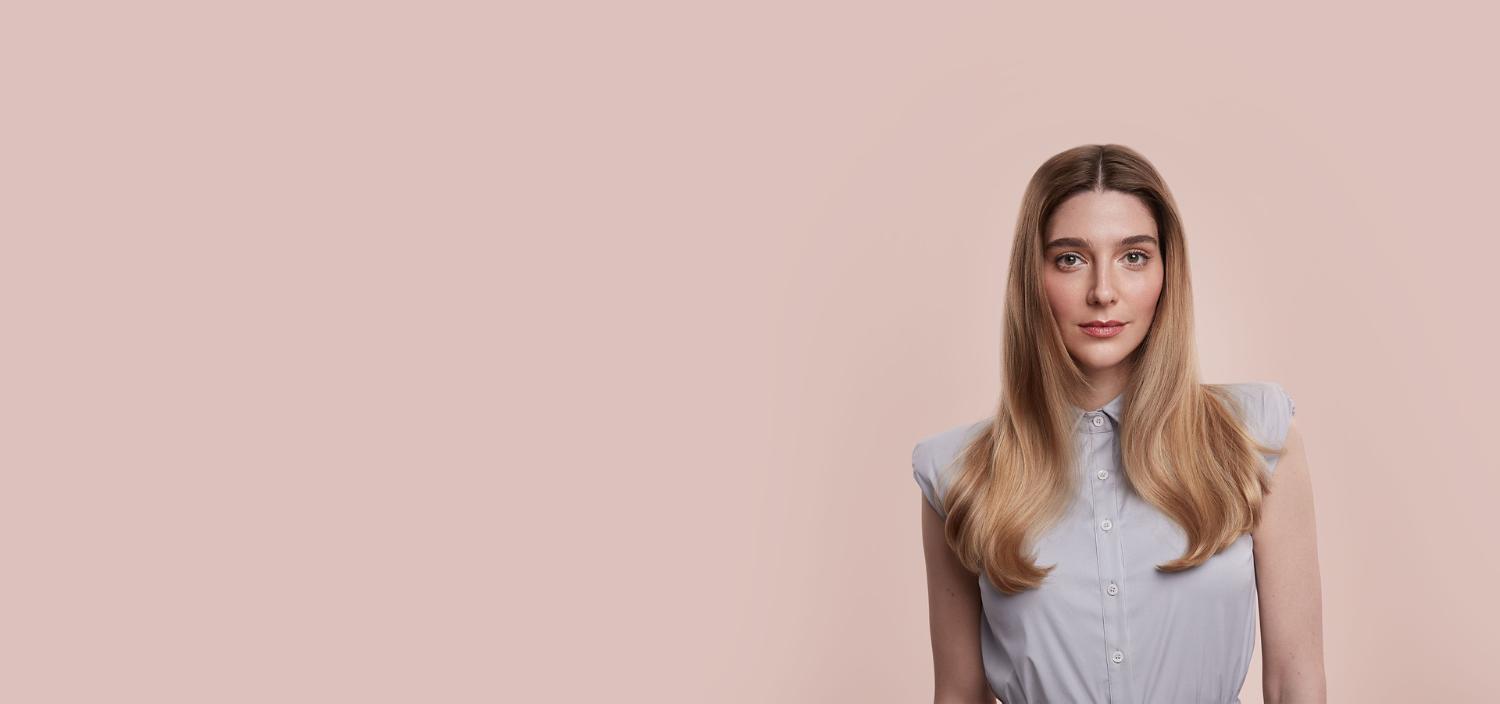 How to make your hair grow faster
Did you know your hair typically grows one centimetre every month? If you multiply that by the amount of hairs on your head, you'll grow approximately 11km/6.83 miles of hair in a year¹ – higher than the peak of Mount Everest.
Hair is vitally important for thermal insulation, dryness and protection. Many factors can disrupt the rate of hair growth, including diet, stress, hormonal imbalances and even certain medical treatments. Dyson is dedicated to understanding the science behind strands so we can identify ways to reduce damage and encourage growth.
Helping hair to grow more
Oestrogens, thyroid hormones, glucocorticoids, retinoids, prolactin, and growth hormones all modulate hair growth.² Although there's no simple answer to how we can accelerate hair growth, ensuring that strands are healthy can reduce the risk of breakages and help growth. 
Scalp massages can enhance blood flow around the hair root³, offset stress-induced hair loss (through relaxation) and stimulate hair growth rates.⁴ 
Other methods to help keep hair healthy include avoiding excessive heat (temperatures above 150°C) and limiting tension on the scalp and hair follicles, e.g. only tying your hair up for limited periods. Most important of all is ensuring your body receives a well-balanced diet.  
Hair can't heal once damaged, so it's important to protect it. When hair absorbs water, it causes the strands to swell, and can create frizz, so it's helpful to invest in hair care protection that reduces the rate that water is absorbed into the cortex of hair strands.   
Dyson's obsession with hair led us to create one of the most sophisticated hair laboratories in the world. With over 100 hair scientists, engineers and professionals, we're dedicated to understanding the science of hair – enabling us to engineer pioneering hair care machines and attachments that maintain hair health and reduce unnecessary damage.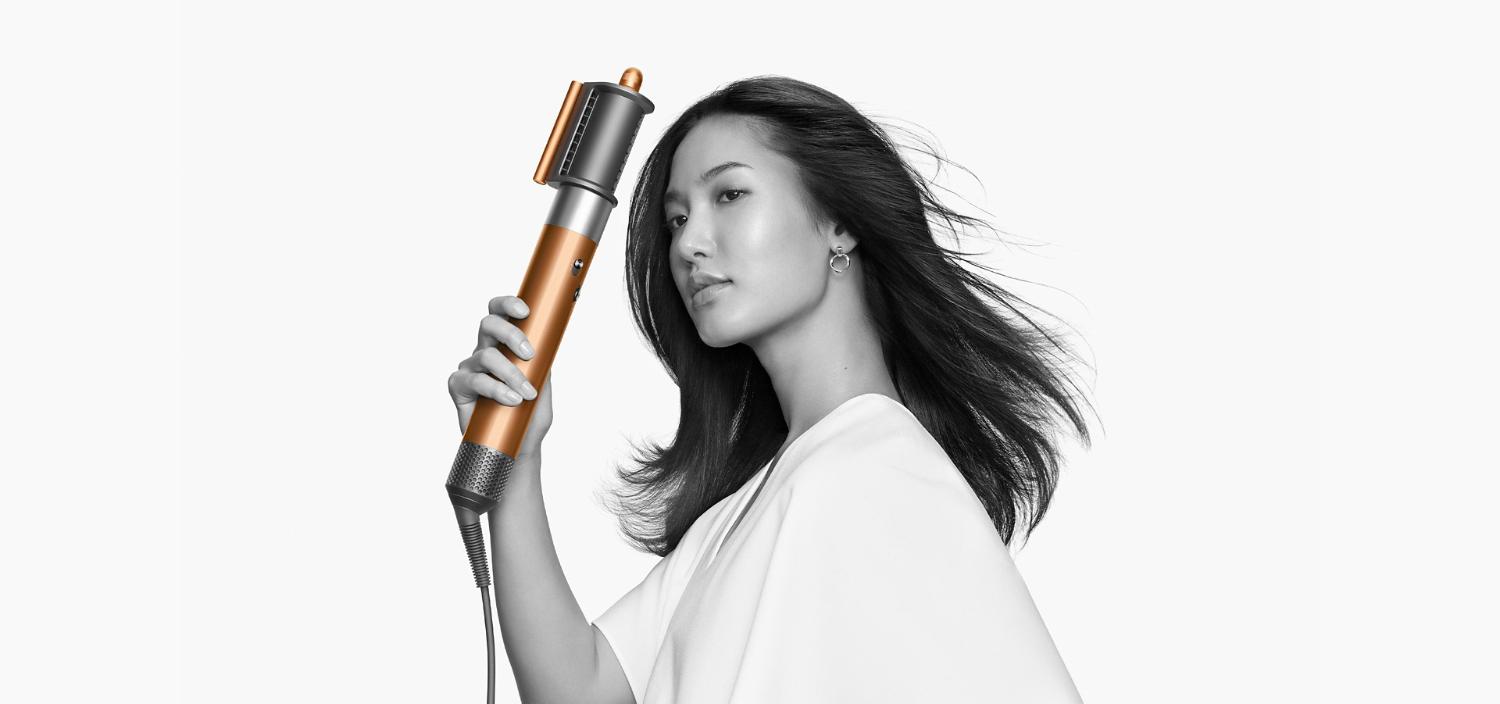 How does hair grow?
Hair undergoes a cycle of growth to deliver a constant supply of new strands. This growth cycle has three stages – anagen, catagen and telogen.⁵ 
Anagen – the growth phase
The hair bulb forms the base of the hair follicle. It produces the hair shaft – through cells dividing and growing – and anchors the hair into the skin. Blood vessels nourish the hair bulb cells and deliver hair-growth modifying hormones.² 
The anagen phase typically spans two to six years. It's at this stage that follicles produce an entire hair shaft from tip to root.⁶ Hairs grow approximately 0.9 to 1.3cm a month.  
Strands can grow up to one metre in length before they fall out, dictated by the growth rate and time in anagen. 
Catagen – the transitional phase
Signalling the end of active growth, this phase of the cycle typically lasts between one to two weeks. The follicle prepares to shed the hair, to reset and prepare its stem cells so that it can begin the next growth phase.
Telogen – the final phase
It's at this stage that the hair is released from the follicle. Telogen is the final phase of the hair growth cycle and, following this, the follicle rests for approximately three months before the whole process starts again.  
You naturally lose approximately 50 to 150 hairs a day,² although, more can be lost or broken through factors such as excessive heat damage.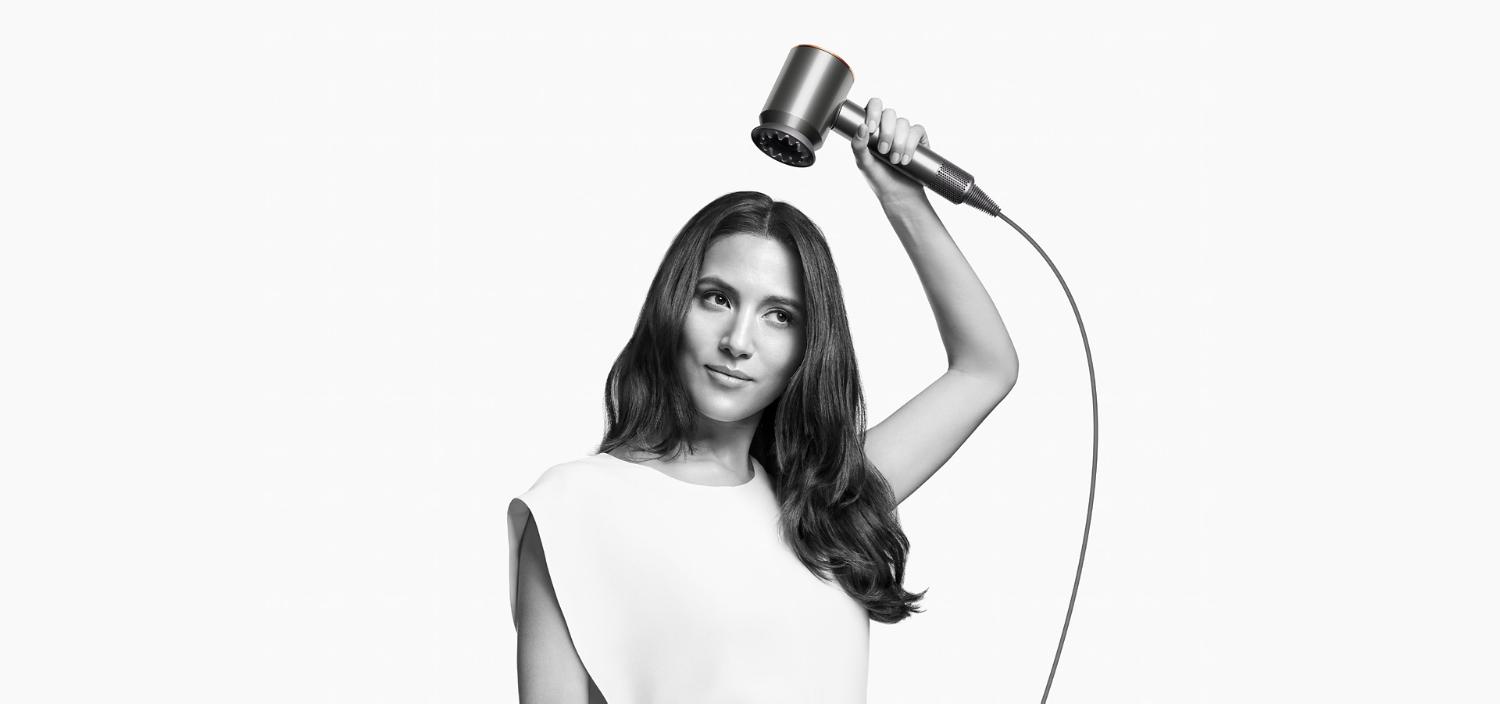 What affects hair growth?

Hair is typically made up of approximately 86% keratin, 10% water and 4% fats, oils and pigments. It is the second-fastest replicating tissue in the human body.⁷ 

Many factors can affect the rate of hair growth. Seasonal changes such as the winter months⁸ and the second and third trimester of pregnancy⁹ see more hairs in the growth phase. 
Hormonal changes lead to follicles entering the telogen phase, causing shedding – post-pregnancy, this is sometimes known as postpartum alopecia.¹⁰
Stress has also been known to impact the function of the hair follicle.¹¹ When the stress hormone, cortisol, is present, the growth phase is affected.  
There may be no definitive answer for accelerating hair growth, but you can prevent damage by using lower heat whilst styling, treating your hair properly for your hair type and keeping hair moisturised to prevent brittleness.   
Visit a Dyson Demo Store and discover how our technology can help improve your hair's health, or shop our hair care range.
Coloured hair damage can be traced back to what's happening at a molecular level. So how we protect it should start there too. At Dyson we've invested over £100m and employ hundreds of engineers, scientists and stylists to investigate the science behind hair.

Dyson's Global Styling Ambassadors share their tips and tricks on curling hair with a hair straightener. Try these curly and wavy styles at home with your Dyson Corrale hair straightener.
¹Marsh, J.M. Gray, J. & Tosti, A. (2015). Healthy Hair, Springer, pp.8  
²Paus, R., & Cotsarelis, G. (2004). The Biology of Hair Follicles, The New England Journal of Medicine, 341, 7 
³Koyama, T., Kobayashi, K., Hama, T., Murakami, K., & Ogawa, R. (2016). Standardized Scalp Massage Results in Increased Hair Thickness by Inducing Stretching Forces to Dermal Papilla Cells in the Subcutaneous Tissue, Eplasty, 16, e8 
⁴Ando, T., Takeda, M., Maruyama, T., et al. (2013). Biosignal-based relaxation evaluation of head-care robot, Annual International Conference of the IEEE Engineering in Medicine and Biology Society, pp. 6732–5 
⁵Ebling, F.J. (1987). The Biology of Hair, Dermatologic Clinics 
⁶Alonso, L. & Fuchs, E. (2006). The Hair Cycle, Journal of Cell Science 119, p. 391-393 
⁷Walli, H., Ghazal, H., German, S., Ali, M. & Zuberi, B.F. (2013). Prevalence of Stress and its Relation to Hair fall in Female Medical Students, J Pionner Med Sci, 3.4, pp.205 
⁸Randall, V.A. & Ebling, F.J.G. (1991; 2006). Seasonal changes in human hair growth, British Journal of Dermatology 
⁹Lynfield, Y.L. (1960). Effect of pregnancy on the human hair cycle, Journal of Investigative Dermatology 
¹⁰Eastham, J.H. (2001). Postpartum Alopecia, Annals of Pharmacotherapy alopecia 
¹¹Erling, T. (2016). Stress and the Hair Growth Cycle: Cortisol-Induced Hair Growth Disruption, Journal of Drugs in Dermatology