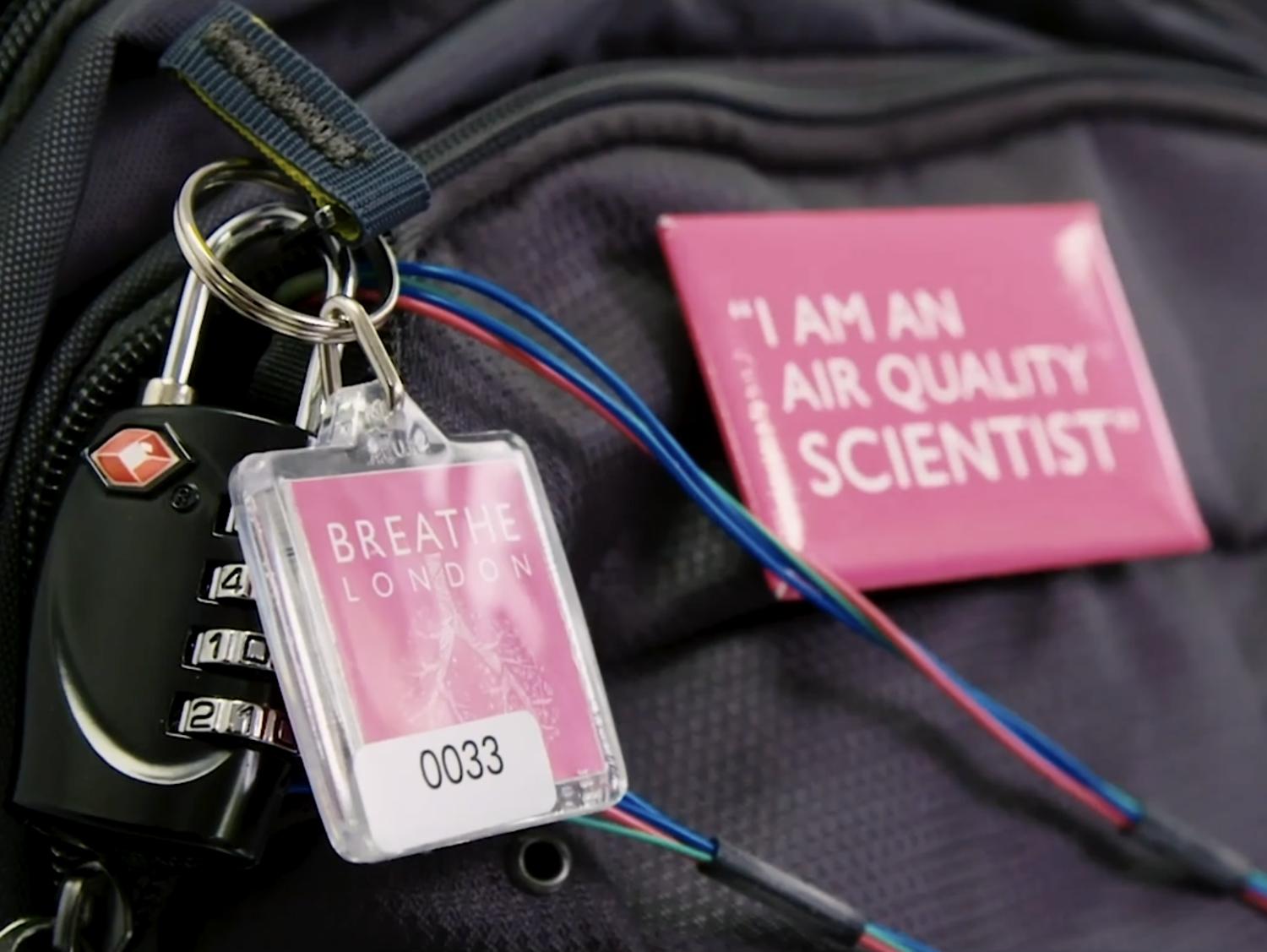 Clean Air Day 2020: Why Air Quality Knowledge is Power
Indoor air quality is a global problem. We are increasingly aware of the need to avoid busy roads, switch off idling engines and protect our outdoor environment from pollutants. But we are less aware of the impact that air quality has on us as individuals, not only during the comparatively short periods of time we spend outside, but indoors where we spend 90% of our time.
Dyson has long invested in filtration technologies and more recently into research on air quality as a broader phenomenon. We believe that the first step to solving the global air quality problem is awareness and empowerment – equipping global populations with local data about the air quality they are exposed to and empowering them to make educated decisions to reduce air pollution exposure.  It is critically important to work with academic institutions and support the research of leading scientists to drive the knowledge we have as a society about the air we breathe.  Ultimately this will enable individuals to make meaningful changes to their daily lives.

 

Over the last two years, Dyson has taken air quality education to the streets – literally. By re-working existing sensing technology used in our air purifiers, we engineered a prototype air quality backpack that acts as a portable air sensing device, collecting air pollution data on the move. Equipped with on-board sensors, a battery pack and GPS, the portable technology aims to provide an insight into personal exposure to air pollution and how to avoid it. This year alone, participants in more than 14 cities globally have used Dyson's air quality backpack to collect air quality data, generating snapshots of their personal pollutant exposure. Some of these participants will be part of Dyson's global lockdown study, comparing personal air pollution exposure during, and after local Coronavirus lockdowns.

The air quality backpack was initially developed by our engineers for the Breathe London study in conjunction with King's College London and the Greater London Authority in early 2019. The study involved 258 children in five schools across London, and sought to understand exposure to two pollutants, fine particulate matter (PM2.5) and nitrogen dioxide (NO2), on the daily school run.

 

The Breathe London study opened our eyes in many ways to the power of air quality education. As a result of the study, 31 per cent of the children taking part changed the way they commute to and from school to reduce their exposure to air pollution. It demonstrated to us the importance of knowing what invisible pollutants you are exposed to, and the fact that this genuinely inspires meaningful change.

As part of this project, Dyson engineers went into the participating schools and educated the children on air quality fundamentals, as well as explaining to them the purpose of this research and what it meant for them. In 2020, we have taken this a step further. Earlier this year, the James Dyson Foundation rolled out air quality education resources to students and teachers across the globe to support at-home learning in lockdown, from the UK to the US, and across Singapore. The "Engineering Solutions: Air Pollution" packs enable young people to explore the global impacts of air pollution and understand how engineering and science can help us to find a solution. The problem-based resource contains a comprehensive student workbook, videos and a supporting pack, for parents or teachers. With the return to the classroom, The Foundation team have begun supporting teachers to imbed the resource's lesson plans into face to face teaching activities.