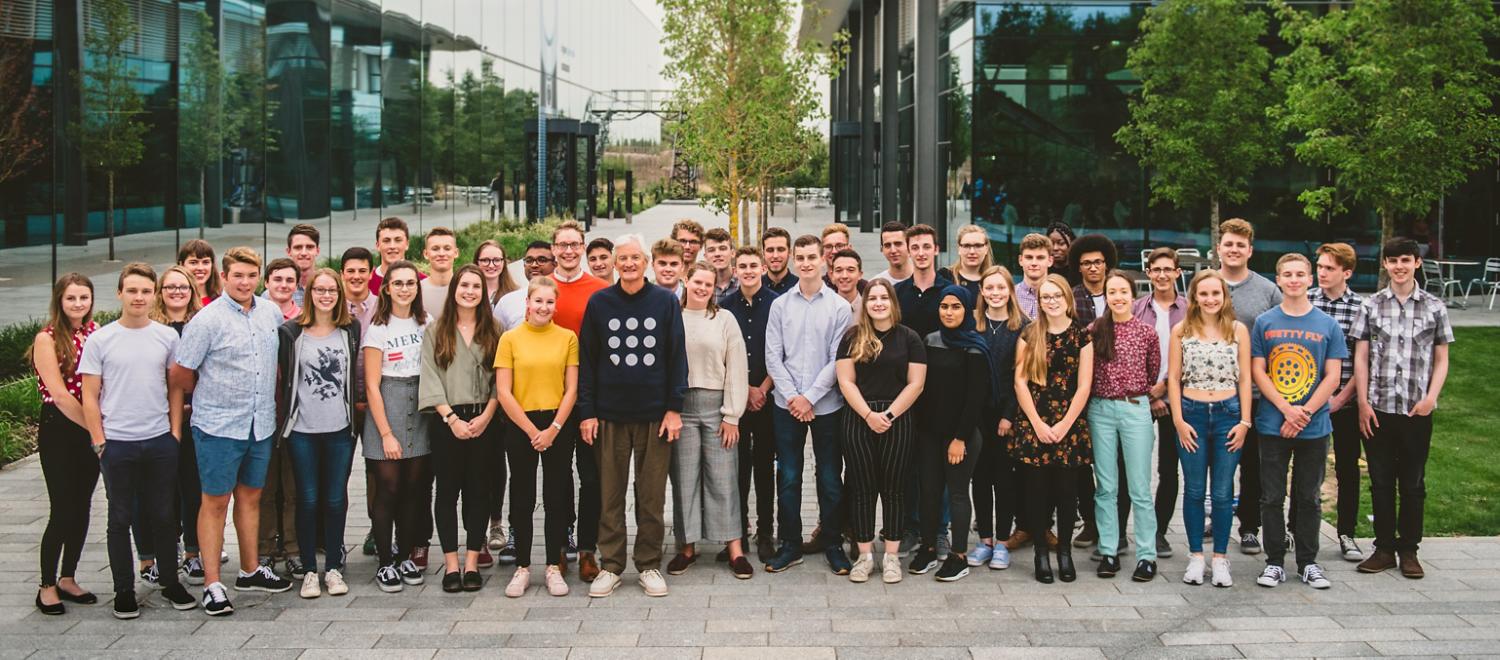 The Dyson Institute of Engineering and Technology
The Dyson Institute of Engineering and Technology is the first education provider in the UK to be given New Degree Awarding Powers. The milestone comes just three years after it was founded as an alternative to a traditional degree education during which time Dyson has invested £31.5 million. Applications for the September 2021 intake, the first to receive a Dyson Institute awarded degree, are now open.
Being able to award Dyson degrees is a testament to the pioneers who have joined the Dyson Institute. It was born out of my frustration at the shortage of engineers and scientists and the appalling debt that students incur at University. We've been flattered that the Undergraduates, and their parents, have trusted us to take-on this important role when they had many options open to them.
This is not a traditional university education, it is not for the fainthearted. Technology is developing at such speed that rigorous academic study benefits from immediate application. Dyson undergraduate engineers work in a global team, with the best labs, working alongside the most ingenious practising engineers and scientists, solving big problems. We have a culture where they are free to experiment and learn by failure. I'm confident that we are educating some of the best engineers in the world and I hope they choose to stay at Dyson for many years to come.     
- James Dyson
The Dyson Institute of Engineering and Technology is on a mission to re-engineer engineering education to develop engineering leaders of the future.  Dyson's Undergraduate Engineers pay zero tuition fees and earn a full salary. As well as their academic studies, they work on real-life projects alongside world-experts in Dyson's global engineering, research and technology teams. From day one they learn by doing and contribute to new Dyson technologies to improve lives all around the world.  33% of the undergraduates at The Dyson Institute identify as female compared to a national average of 18% in the UK.  
2002

For decades, Sir James Dyson and Dyson have actively tackled the systemic shortage of engineers in the UK. In 2002, James Dyson established the James Dyson Foundation, a charity with a simple mission: to challenge misconceptions about engineering and encourage more young people to consider engineering careers.

2010

James Dyson published a report, Ingenious Britain: Making the UK the leading high tech exporter in Europe. Within the report's five overarching findings, he highlighted the change in education and "give our schools and universities the freedom and flexibility they need to deliver the future generation of scientists and engineers", was key.
2012

The Foundation launched the Bath Schools Project, a partnership with schools to develop a problem-led, project-based, hands-on Design and Technology curriculum. The aim was to encourage more students to take up GCSE and A level Design and Technology – a natural avenue to a career in engineering. The results were encouraging: 37% more students took up D&T at GCSE, and 113% more girls. The James Dyson Foundation took what it had learned to government.

2016

The James Dyson Foundation donated £8 million to the University of Cambridge to create a space where engineering undergraduates put theory into practice and develop practical, industrially necessary engineering skills. The Dyson Centre for Engineering Design is now a focal point for teaching Cambridge's students to learn about the design process, providing specialised printing machinery, scanners, lasers and routers. It provides space for over 1,200 engineers to conduct their project work.
2018

The James Dyson Foundation donated £12 million to Imperial College London to create the Dyson School of Design Engineering. This time, the ambitions went beyond funding new facilities. The school teaches a four-year Master of Engineering degree in Design Engineering; the curriculum was designed in partnership with Dyson's engineers to ensure industry relevance, blending technical discipline with creativity. It challenges students to develop tangible and compelling products, as well as giving them the commercial know-how.

2019

The James Dyson Foundation made a donation to Gresham's School to enable the building of a centre for Science, Technology, Engineering, Arts and Mathematics (STEAM) education. It will help foster, inspire and educate young minds of the future.  
Delivering Engineering Education
The Dyson Institute was born out of a conversation between James Dyson and Jo Johnson, who was the UK Universities Minister at the time. James Dyson bemoaned the shortage of engineers in the UK – just as he had done previously with many ministers before him. Jo replied – 'well, start your own university then'. 
The Dyson Institute of Engineering and Technology delivers an alternative to traditional university provision, with an approach built on established methodologies of teaching and learning while at the same time pioneering a non-traditional programme of engineering knowledge, professional workplace application and leadership development.
Since 2017, it has worked in partnership with WMG, University of Warwick – an international leader in collaborating between academia and the private and public sectors - who have delivered and awarded the degree to date. This strong partnership will continue as The Dyson Institute transitions to independently delivering its own degree.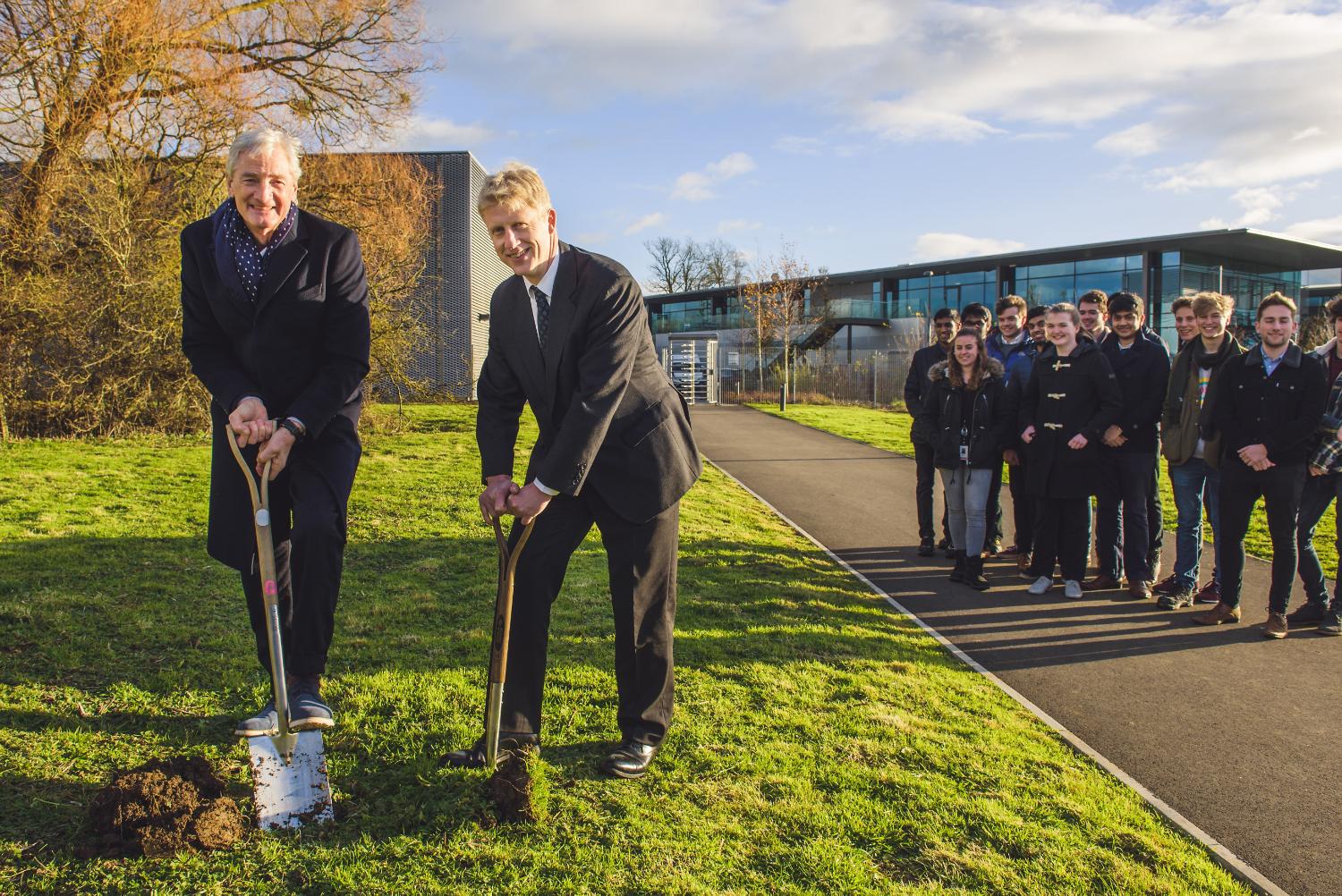 The Unique Degree

The Dyson Institute represents a new education model. It combines the academic rigour of a traditional university with the hands on, real-world experience and pace of working in a global technology company. The Dyson Institute offers a four year engineering programme  designed to develop academic knowledge and a problem-solving mind-set. Dyson Undergraduate Engineers work alongside world-class practising engineers, scientists and researchers, applying academic knowledge to solve real-world problems. A professional development programme builds students' leadership, resilience, self-awareness and professional competence.
Academic innovation

The BEng (Hons) Degree Apprenticeship in Engineering is multidisciplinary by design, teaching the breadth of Mechanical, Electrical and Electronics Engineering for the first two years, as well as the fundamentals of Software. A more specific electronics and mechanical engineering curricular is covered in years three and four, all supplemented by real experience working at Dyson. The Undergraduate Engineers' work has real world impact, working on real products from day one. Alongside their studies, last year Dyson undergraduates developed backpacks which use sensors to monitor and record air quality data. This enables Dyson's scientists to better understand air quality around the world; from how the bushfire season in Australia affects the day-to-day air pollution in Sydney, to travelling on Delhi's most polluted metro lines in India. The technology is building one of the most detailed studies of localised air quality in the world, educating people about the pollution that exists in everyday life.
Unrivaled access
From Electromagnetic Compatibility Chambers, to Microbiology labs, Scanning Electron Microscopes, MRI scanners, motion detection chambers and scores of rapid prototyping machines, The Dyson Institute sits at the heart of 136 labs and research spaces on Dyson's Research and Development campus in Wiltshire. The Campus is a centre for thousands of engineers and scientists as well as over 4,000 m2 of dedicated education spaces, equipped with the latest technology.
Each cohort is comprised of approximately 40 Undergraduate Engineers, first years live in the Dyson Village. Designed by James Dyson and Chris Wilkinson, the Dyson Village comprises of award winning, five-star accommodation and recreation spaces. Each cross-laminated timber pod has expansive views across Dyson's Wiltshire landscape and is equipped with shower room, study space and the latest Dyson technology. The Village also includes a café, bar, gym, cinema, kitchens, communal spaces, laundry rooms and plenty of outside space.
The Dyson Institute is committed to ensuring that the Undergraduate Engineers are supported with high quality accommodation, student support services and inspiring spaces. They also benefit from the unique campus culture. From designing 10ft-tall Christmas party costumes and testing contraptions for a Challenge Dyson engineering competition to charity bike rides and sports competitions, Dyson has a lot to offer its Undergraduate population.