Please note, we are unable to ship replacement Dyson batteries to the Channel Islands at this time due to courier restrictions. We apologise for any inconvenience.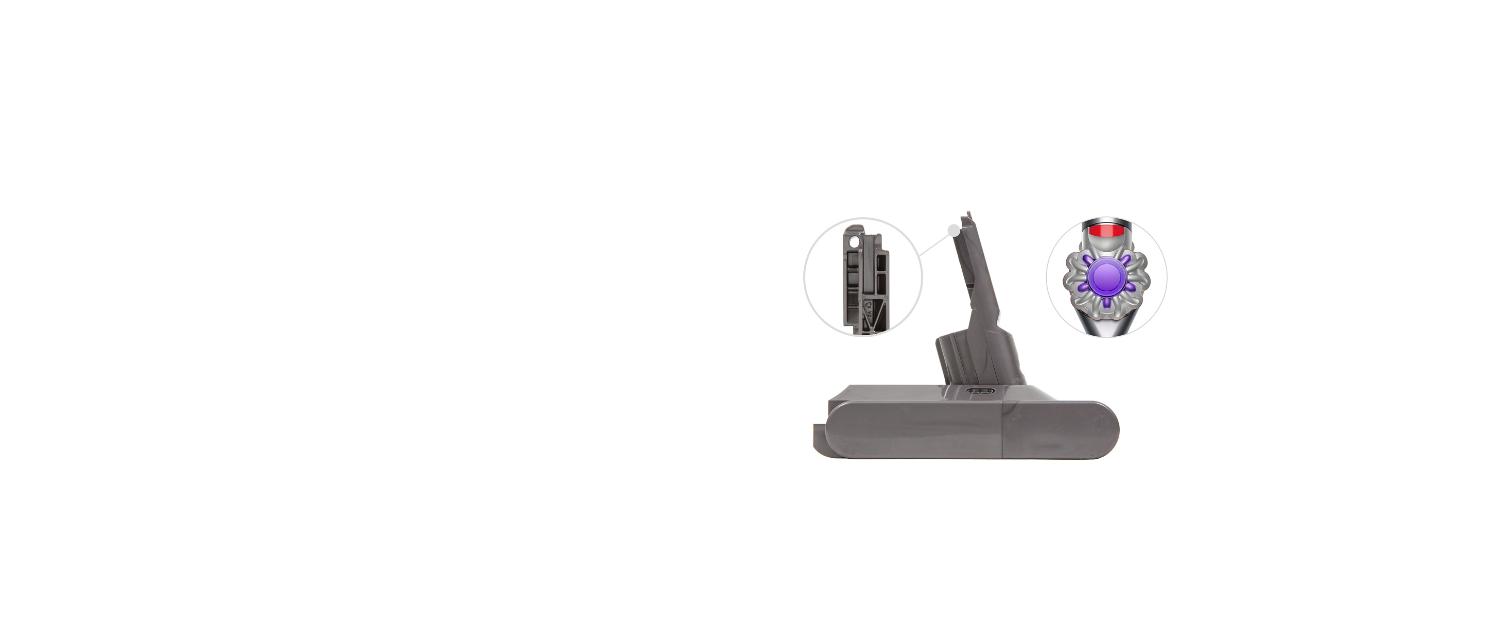 Dyson V8™ vacuum with star filter
Before purchasing please make sure this battery is the correct one for your Dyson V8™ vacuum cleaner. You will be able to tell after removing the battery from your vacuum cleaner. If your battery has a fitting that looks like the image here please continue with your purchase below. If your battery does not have a fitting like the image highlights you will need to purchase battery via the link further down the page.
How to install the Dyson V8™ vacuum replacement battery
Your machine may differ from the example shown. but the process demonstrated remains the same.

Getting the best from your battery
There are a number of ways you can help to maintain your vacuum battery and maximise its run time.