The complete guide to pollen allergies
Pollen allergies can turn the joy of spring into an uncomfortable season. With the arrival of blooming flowers and trees, millions of people around the world experience allergic reactions triggered by pollen. But you needn't settle for staying indoors. Our experts explain everything you need to know to about pollen allergies, their causes, symptoms and how to help keep them under control.
Understanding pollen allergies
What is pollen allergy?
A pollen allergy, also known as hay fever or allergic rhinitis, is an allergic reaction that occurs when the immune system reacts to pollen particles released by plants. When an individual with a pollen allergy inhales pollen, their immune system identifies it as a harmful substance and releases chemicals, such as histamines – triggering allergic symptoms.
What is pollen?
Pollen is the powdery substance produced by the male reproductive organs of flowers.¹ It's transferred between flowers by wind, water, insects, or animals, ensuring plant reproduction.
Pollen grains come in various shapes and sizes, measuring between 15–60 microns in diameter² and helping in dispersal and attachment to pollinators. Some are smooth for wind dispersal, while others have sticky surfaces for insect pollination. Pollen plays a vital role in plant reproduction, genetic diversity, and the balance of ecosystems.
The subject of pollen and spores – known as palynology – is a fascinating subject, which is why our air quality scientists here at Dyson study it. We've discovered plenty of surprising facts about pollen along the way.
Types of pollen allergies
Pollen allergies can be triggered by various types of plants. The most common pollen allergens include:
• tree pollen: trees such as oak, birch, cedar, and pine.
• grass pollen: common grasses like Bermuda, Timothy, and Kentucky bluegrass.
• weed pollen: ragweed, sagebrush, pigweed, and lamb's quarters.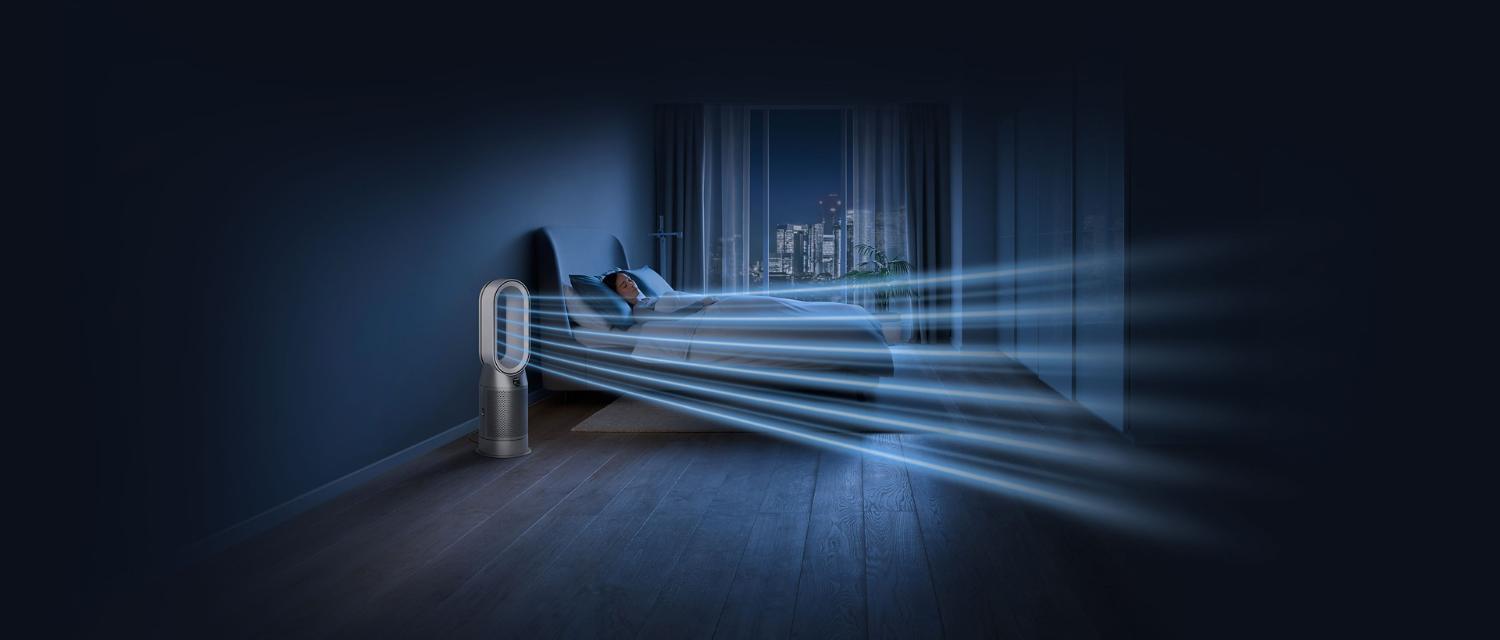 A global increase in frequency and severity
In recent decades, pollen allergies have increased in both frequency and severity.³ The World Allergy Organisation (WAO) estimate allergy prevalence of all types ranges between 10 – 40% globally.⁴ It's estimated to affect more than 20% of the population of most developed countries.⁴
Several factors contribute to a rise in pollen allergies specifically, including:
Climate change: Changes in temperature, rainfall patterns, and prolonged flowering seasons due to climate change have led to an increased release of pollen, intensifying exposure and potentially exacerbating allergic symptoms.⁵
Environmental factors: Air pollution, indoor allergens, and reduced biodiversity is believed to contribute to the rise of pollen allergies.⁶
Causes of pollen allergies
Several other factors contribute to the prevalence and severity of pollen allergies. These include:
Seasonal changes: Pollen levels are higher during the spring and summer seasons when plants release a significant amount of pollen into the air.
Geographic location: Pollen levels and pollination start and end dates vary depending on region and the different local plants impacting allergies.
Airborne pollen count: Weather conditions, wind patterns, and air pollution levels can affect the concentration of airborne pollen.
Genetics: Research suggests that genetics play a role in determining an individual's susceptibility to pollen allergies.⁷ If one or both parents have allergies, there's an increased likelihood that their children will develop allergies as well.⁷
Symptoms of pollen allergies
Nasal symptoms
Pollen allergies primarily affect the respiratory system, leading to the following symptoms in adults:
• sneezing
• runny or stuffy nose
• itchy or watery eyes
• itchy throat or ears
• sinus pressure or pain.
Non-respiratory symptoms
In some cases, pollen allergies can cause symptoms outside of the respiratory system, such as:
• fatigue
• headaches
• irritability
• sleep disturbances
• impaired concentration.
Pollen allergy symptoms in children can look very similar to adults. Most people with pollen allergies develop them by age 20.⁸
Links to other conditions
As the nose is the gateway to the respiratory tract, pollen allergies are associated with symptoms in the eyes, sinuses, middle ear, the nasopharynx and lower airways.
People who have allergic rhinitis are at increased risk of developing other disorders such as asthma. Asthma and rhinitis therefore frequently coexist in the same people. Most patients with asthma (both allergic and non-allergic forms of the disease) also have rhinitis, whereas 10–40% of patients with allergic rhinitis also have asthma.⁹
Keeping a record of your symptoms
To recognise patterns in your symptoms, it's a good idea to keep a diary that describes when and where they occur. Decide whether your symptoms occur:
• at a certain time of the year
• at night, during the day or first thing in the morning
• inside, outside, or both
• after exercising
• for a short time or longer
• near pets.
1. Hay fever affects a large portion of the population
Pollen grains are among the most common allergens. Estimates suggest that approximately 26% of adults and up to 15% of children in the UK¹⁰ suffer from allergic rhinitis.
2. Pollen allergies have seasonal patterns
Different plants pollinate at different times of the year, so the months that affect hay fever sufferers depend on what sort of pollen they're allergic to. While some people react to one type of pollen during the 'season', and then feel better later in the year, others may experience symptoms year-round due to exposure to different allergens. We recommend using a pollen calendar combined with real-time pollen forecasts to better understand the types of pollen you're sensitive to.
3. Pollen grains can trigger cross-reactivity
Certain proteins in pollen grains can cause cross-reactivity, leading to allergies to related foods. For example, individuals allergic to birch pollen may also experience allergic reactions when eating apples, cherries, or carrots due to shared proteins.¹¹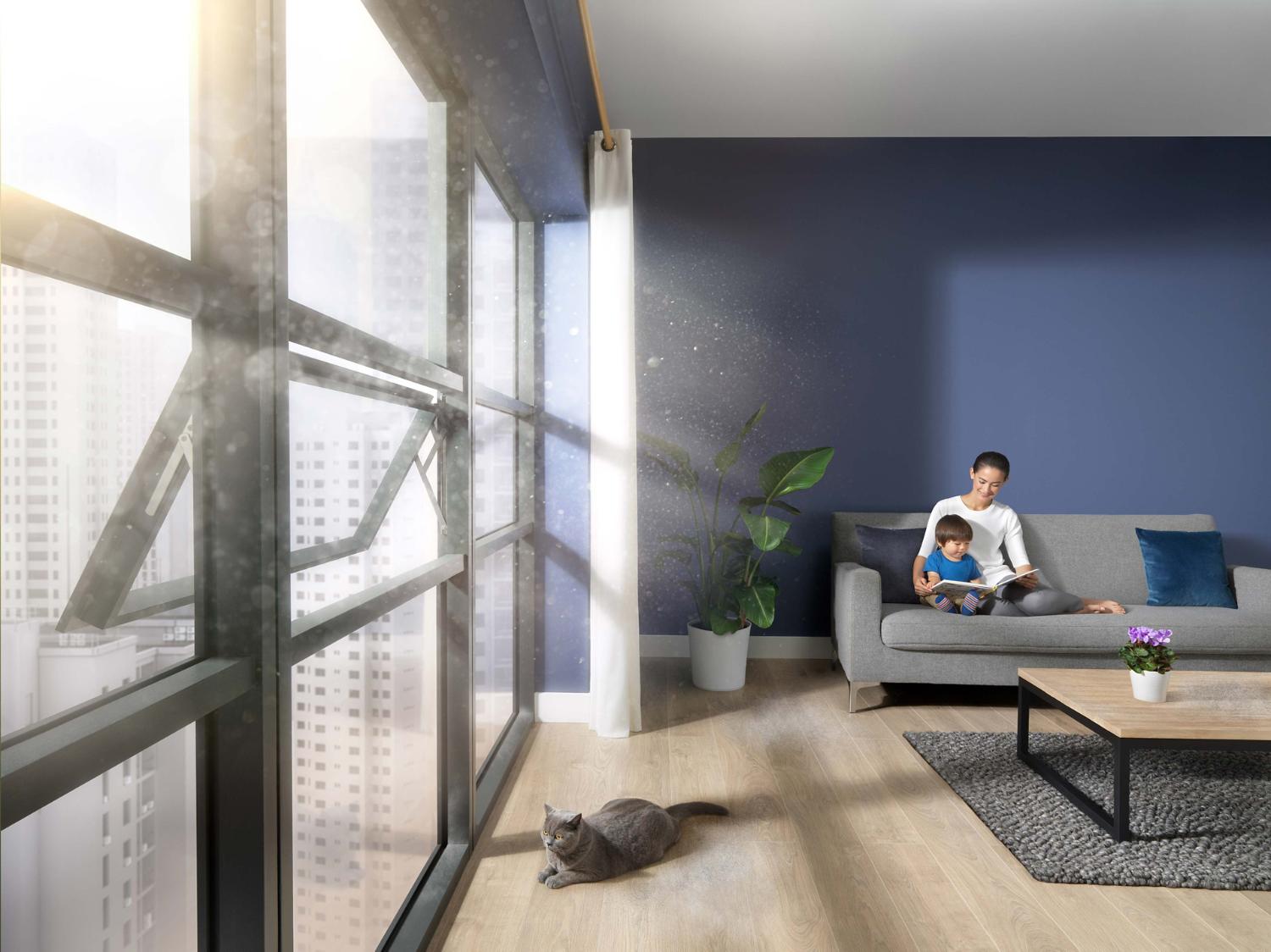 Managing pollen allergies
While pollen allergies can be bothersome, several management strategies can help alleviate symptoms:
1. Avoidance strategies
To minimise exposure to pollen, individuals with pollen allergies can take several precautions:
Monitor pollen forecasts: stay updated on pollen counts and change your outdoor activities if necessary.
Keep windows closed: use air conditioning or an air purifier with cooling and keep windows shut to prevent pollen from entering your home.
Practice good hygiene: shower and change clothes after spending time outdoors to remove pollen from your body and prevent it from spreading indoors.
Reduce indoor pollen: avoid keeping flowers in your home.
Avoid drying washing outdoors: pollen can stick to sheets and towels, so dry your washing indoors when the pollen count is high or when cutting the grass.
Avoid allergy hotspots: choose the right location for exercising outdoors with allergies and avoid walking or running in grassy spaces or near fields of blooming flowers.
2. Medications and treatments
Various medications and treatments can help alleviate pollen allergy symptoms, including:
Antihistamines: over-the-counter or prescription drugs that block histamine release and relieve symptoms.
Nasal sprays: corticosteroid sprays that reduce inflammation and congestion in the nasal passages.
It's important to consult with your GP or other health professional before taking any allergy medication.
3. Lifestyle changes
While it's almost impossible to avoid pollen completely during the summer, there are a few simple steps you can take to help manage pollen allergies during allergy season, including:
Wearing the right gear: choose a wide-brimmed hat and wrap-around sunglasses to prevent pollen settling on your hair and getting in your eyes.
Vacuuming floors and surfaces: vacuuming regularly, preferably with a high-efficiency particulate air (HEPA) filter, helps remove pollen allergens from your home.
Finding the best bedding: using allergen-proof bedding not only combats pollen allergens, but dust mites and bacteria too.
Removing pollen from pets: pollen can collect on your pets, so it's a good idea to wipe down their paws and keep them out of bedrooms.
Understanding pollen allergies is crucial for effective management and improved quality of life. By recognising the key facts, causes, and symptoms, individuals with pollen allergies can take proactive steps to reduce exposure and help keep the common condition under control. Remember, consult with a healthcare professional for personalised advice and guidance.
We spend up to 90% of our time indoors, according to estimates from the World Health Organization (WHO). So removing household dust through regular cleaning, home maintenance, and home improvement projects is important for our wellbeing.

Pollen spikes during the spring and summer months. Globally, 29% of people are worried about dust and pollen being brought into their homes.
¹Cambridge Dictionary (2023). Pollen. Available at: https://dictionary.cambridge.org/dictionary/english/pollen
²TRIPATHI, A. and PLATTS-MILLS, T. A. (2014). Environment and Lifestyle in Allergic Disease. In: VEDANTHAN, P. K., NELSON, H. S., AGASHE, S. N. & ROHIT KATIAL, M. P. A. (eds.) Textbook of Allergy for the Clinician. First Edition ed.: Taylor & Francis Group.
³Damialis, A., Traidl-Hoffmann, C., Treudler, R. (2019). Climate Change and Pollen Allergies. In: Marselle, M., Stadler, J., Korn, H., Irvine, K., Bonn, A. (eds) Biodiversity and Health in the Face of Climate Change. Springer, Cham. https://doi.org/10.1007/978-3-030-02318-8_3
⁴Pawankar et al (2013). The WAO White Book on Allergy.
⁵Ziska et al (2019). Temperature-related changes in airborne allergenic pollen abundance and seasonality across the northern hemisphere: a retrospective data analysis. The Lancet Planetary Health, 3 (3). Available at: https://www.sciencedirect.com/science/article/pii/S2542519619300154
⁶PAWANKAR, R. (2014). Allergic diseases and asthma: a global public health concern and a call to action. World Allergy Organization Journal, 7, 12.
⁷John Hopkins Medicine (2023). Allergies and the Immune System. Available at: https://www.hopkinsmedicine.org/health/conditions-and-diseases/allergies-and-the-immune-system
⁸KidsHealth (2023). Seasonal Allergies (Hay Fever). Available at: https://kidshealth.org/en/parents/seasonal-allergies.html
⁹CRUZ et al (2007). Common characteristics of upper and lower airways in rhinitis and asthma: ARIA update, in collaboration with GA(2)LEN. Allergy, 62 Suppl 84, 1-41.
¹⁰Scadding GK (2017). BSACI guideline for the diagnosis and management of allergic and non-allergic rhinitis (Revised Edition 2017; First edition 2007). Clin Exp Allergy. 2017 Jul;47(7):856-889. doi: 10.1111/cea.12953. PMID: 30239057.
¹¹Matricardi et all (2016), Special Issue: EAACI Molecular Allergology User's Guide, Pediatric Allergy and Immunology, 27 (S23).