James Dyson Award announces global Top 20 shortlist, recognising inventions that solve problems from forest fires to vehicle emissions
Today marks the beginning of the international stages of the 2023 James Dyson Award, a global engineering award that calls on students and recent graduates to create a design that solves a problem. The global shortlist of 20 pioneering inventions is announced today, with all inventors in with the chance to become a global winner and receive £30,000 to support the next stages of their inventions.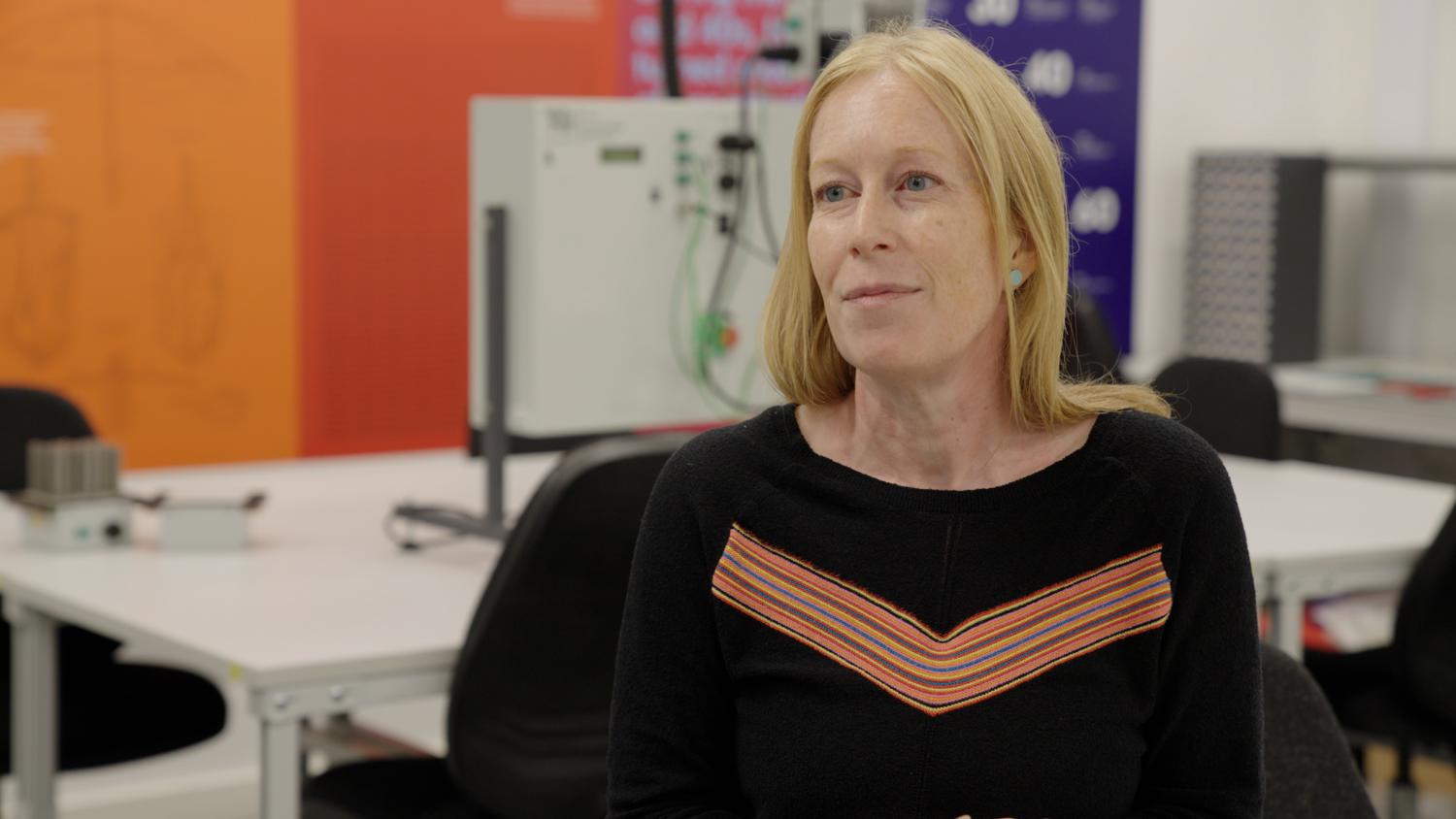 Invention changes lives
Students and young engineers around the world continue to demonstrate how inquisitive minds can push the boundaries of invention and create solutions that can change lives.
Turkey's shortlisted entry, ForestGuard 2.0, is a response to the devastating wildfires that students witnessed tear through the country in 2021 and since. The invention, created by a team from Istanbul Bilgi University, uses sensor-to-satellite technology to alert authorities at the earliest sign of a potential wildfire, hoping to vastly reduce the risk in future years.
Meanwhile in Singapore, young inventor E Ian Siew was motivated by his difficult experience recovering from open-heart surgery to create a better solution. Consulting with experts from the National University Hospital in Singapore, he created a vest-like device for post-operative rehabilitation, which improves support for the fusion of the sternum bone after surgery.
Australia's shortlisted entry REVR, invented by Alexander Burton, hopes to reduce the carbon footprint of the transportation industry, which accounts for 20% of global emissions. Because purchasing electric vehicles comes at a high cost, he invented a retrofit kit that converts internal combustion engines in cars to hybrid electric, significantly decreasing the cost of greener transport.
Sometimes, even the simplest ideas can have a significant global impact. In the Philippines, young entrepreneur Jeremy De Leon created Make-roscope, a simple keychain tool that turns a smartphone or tablet into a microscope. Improving access to laboratory tools for students across the world has potentially huge implications for the future generation of scientists, and the invention has already been used by over 3,000 Filipino students and teachers.
Discussing what it takes to make the shortlist, Rachael Pink, Head of Technology Development at Dyson, said: "The inventor needs to demonstrate that they really understand how their idea will work; they need to show that they have thought about how their idea can be realised in a robust way and that it will stand up to the challenges it will face in use. Some of the best entries we saw demonstrated that they had failed along their design process, but learnt from these failures and made their designs even better."
Find out more about each of this year's Top 20 shortlisted entries below.
Devices that enable the visually impaired to safely cross pedestrian crossings by using AI-based image recognition.


A rehabilitation device for patients who have undergone open heart surgery.


A sustainable roof and exterior wall coating with a high cooling effect, reducing environmental costs of air conditioning.

An ergonomic laparoscopy tool to improve surgeons' comfort and reduce wrist strain.

A biodegradable, non-invasive, and accessible test to detect cysticercosis parasite.


A portable keychain which turns your smartphone or tablet into a microscope.


A smart airway clearance device for help with mucus-related respiratory conditions.

A drug testing kit designed to improve the athlete anti-doping testing experience.

A retrofit kit to convert internal combustion engine vehicles to hybrid electric.

A medical support device for chronic respiratory disease patients, providing guidance for inhaler use.
Deliberation powered by diversity of thought
Great ideas spring from diversity of thought and experience. The 14 Dyson engineers forming the panel for this year's Top 20 work across Dyson R&D centres in Singapore, the UK, Malaysia and the Philippines, and specialise in engineering fields including sustainability, electronics, manufacturing, acoustics and energy storage. They were joined by undergraduates from the Dyson Institute of Engineering and Technology to share their insight, challenging conventional design processes.
The panel analysed, debated and reviewed all the national finalists and runners-up, coming together to whittle down the entries to create this year's Top 20 shortlist.
"The James Dyson Award provides a platform for young inventors to showcase their innovative ideas on a global stage. It was refreshing to see so many inventions offering solutions ranging across medicine and sustainability," said Hong Fei Hu, Head of Electronics at Dyson.
Freya Moore, Undergraduate Engineer at the Dyson Institute of Engineering and Technology, said: "For students, the James Dyson Award draws an exciting picture of what engineers can do. Being part of the panel allowed me to learn about real problems I may otherwise never have come across and see all the different ways to approach those challenges." 
Read more about 2022's international winners here and stay tuned for 15 November 2023 when Sir James Dyson will announce the global winners of the James Dyson Award.