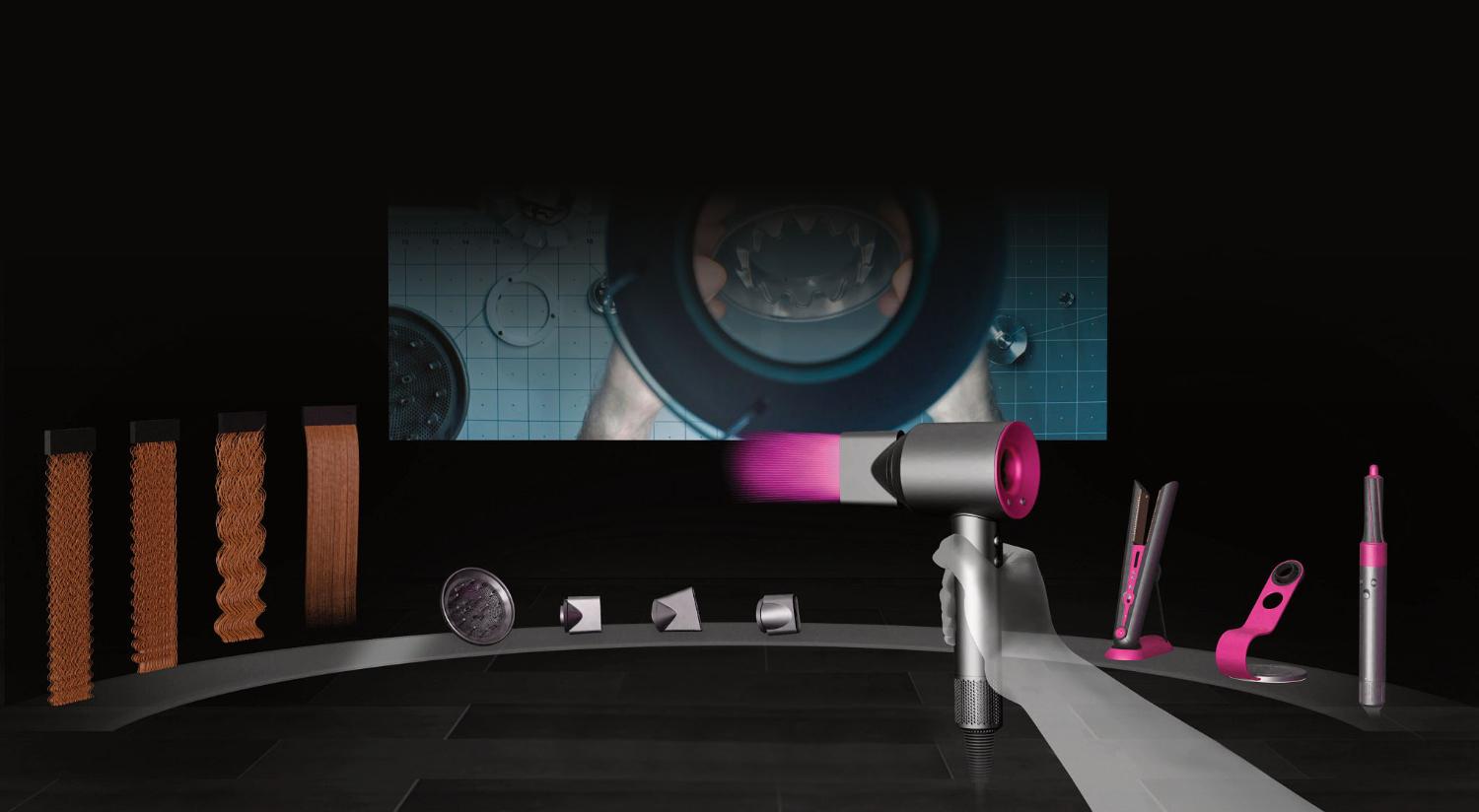 Dyson Demo VR: powerful lab technology drives new virtual store
All images and films are attributable to Dyson.

Marking a new chapter in our rapidly-expanding direct-to-consumer retail approach, Dyson introduces virtual reality technology to enable customers to experience and test Dyson technology from their own homes, using a VR headset.
The new Dyson Demo VR allows customers to trial, test and understand Dyson products in an immersive, online environment. The technology used draws on many of the same visualisation and simulation technologies that Dyson engineers use to prototype, test and develop new products and software in the laboratory.

The enhanced customer experience brings the best of the physical, offline world together with the convenience and dynamism of the virtual world. Paired with live streamed events on Dyson's websites and 1:1 video demonstrations hosted by Dyson experts, the new approach will enable customers to better understand which technology is right for them.
This new launch forms a part of Dyson's growing focus on direct-to-consumer retail both on the high street and online. These virtual experiences will compliment Dyson's 318 existing physical Dyson Demo stores worldwide, 30 of which have opened in city centres during the COVID-19 pandemic, with a further 23 planned for 2022.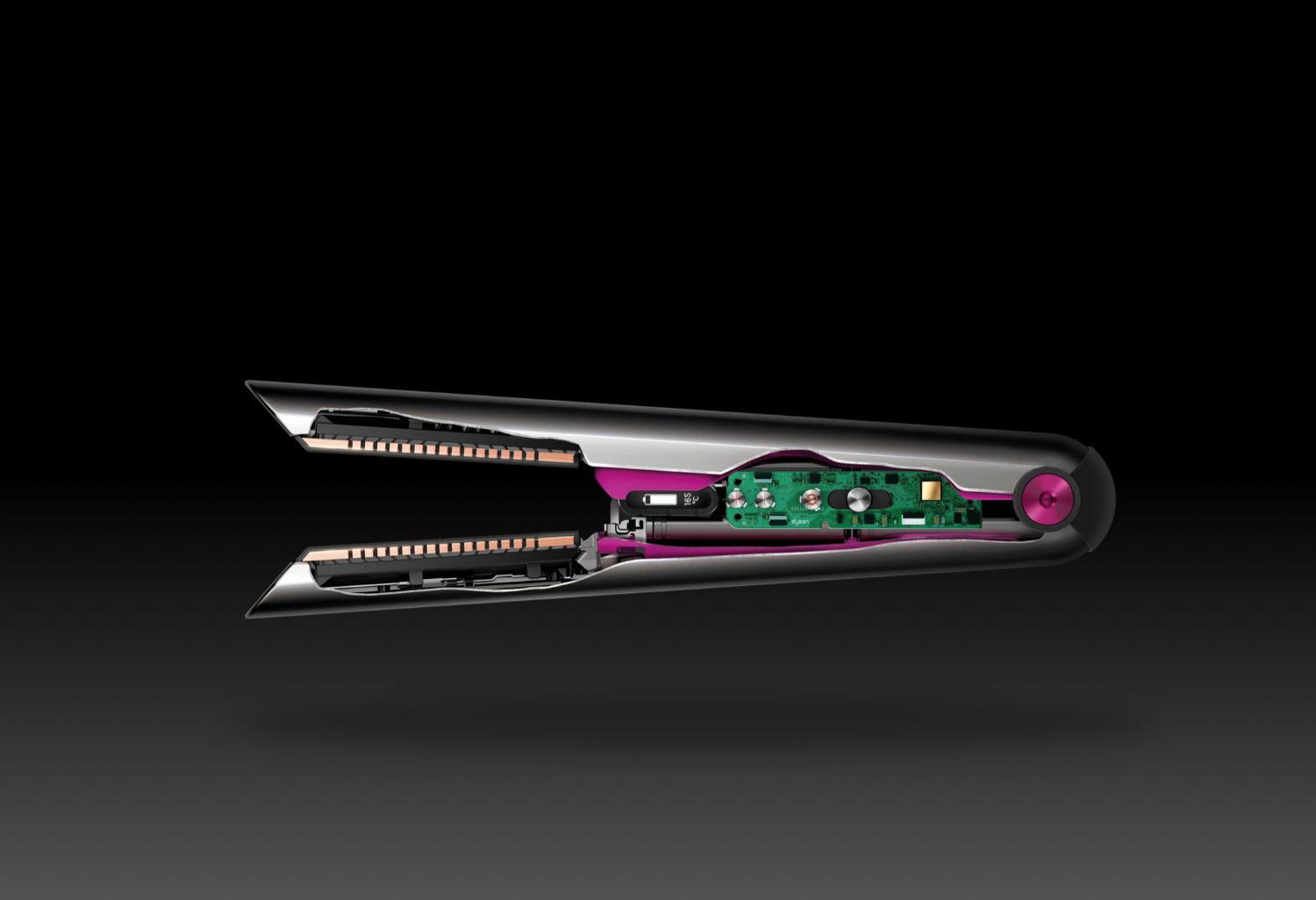 "As engineers we are concerned with improving things, and that includes how people understand our products. We've been harnessing powerful virtual reality technologies to engineer new products in our laboratories for many years, now we are applying those same technologies to re-invent how people explore our products. Our customers increasingly want to buy directly from us, which makes sense, since we created the technologies we're best placed to look after them. We're also trying new ways to explain our technologies through our hair salons, testing zones in-store, online live streams and 1:1 live video."
- James Dyson,  Founder and Engineer
The Dyson Demo VR
The Dyson Demo VR is the first virtual store of its kind and is available through the Oculus store from November 19, 2021. The VR experience will update and improve over time, with phase one including:
Trial the Dyson Supersonic™ hair dryer, Corrale™ straightener and Airwrap™ styler on a variety of hair types, or the new Dyson V15 Detect™ cordless vacuum, which uses laser technology to illuminate the floor and expose hidden dust.

Take a look inside each machine to understand more about how the technology works through visual animations and interviews with Dyson engineers.

Whether your home has carpets or hard floors, see how Dyson technology works with your home to ensure you're getting the right product for your environment.

We plan to include a virtual shopping experience where you can speak with a Dyson Expert from the comfort and convenience of your own home.
"Dyson Demo VR means that we can now bring our technologies to life for our customers in ways that were previously beyond imagination. Using the same technologies and tools used within our laboratories, we can better explain how Dyson machines work and why they make a difference. All of this can be done using our actual design data. We can show people a virtual product operating in a virtual room but using the actual product software – it doesn't get much more realistic than that."
- Sean Newmarch, Dyson E-Commerce Director
Bringing technology out of the lab and into the home
For the past decade, product development and simulation tools have enabled Dyson engineers to develop products and put them through their paces in a virtual world, even before the first physical prototypes are made. In Dyson's EV project, virtual reality was used to simulate an 'on road' driving experience, while also replicating the exterior colours, materials, finishes and interiors. Engineers were also able to build the car in a virtual world to gain access to the inner workings of the machine's motors, testing proximity, performance and problem solving, all ahead of the first physical prototype's production. 
"Dyson technologies solve complex problems and you have to use them to truly understand them. Real-world trials are critical to ensuring our products are high-performing, robust and reliable, but enhanced virtual simulations means we can test faster and in a greater number of scenarios. Simulation enables our engineers to see the effects of their design brought to life earlier in the design process, so that we can develop higher-performing technologies faster."
- Mike Aldred, Senior Principle Engineer of Robotics
All images and films are attributable to Dyson.