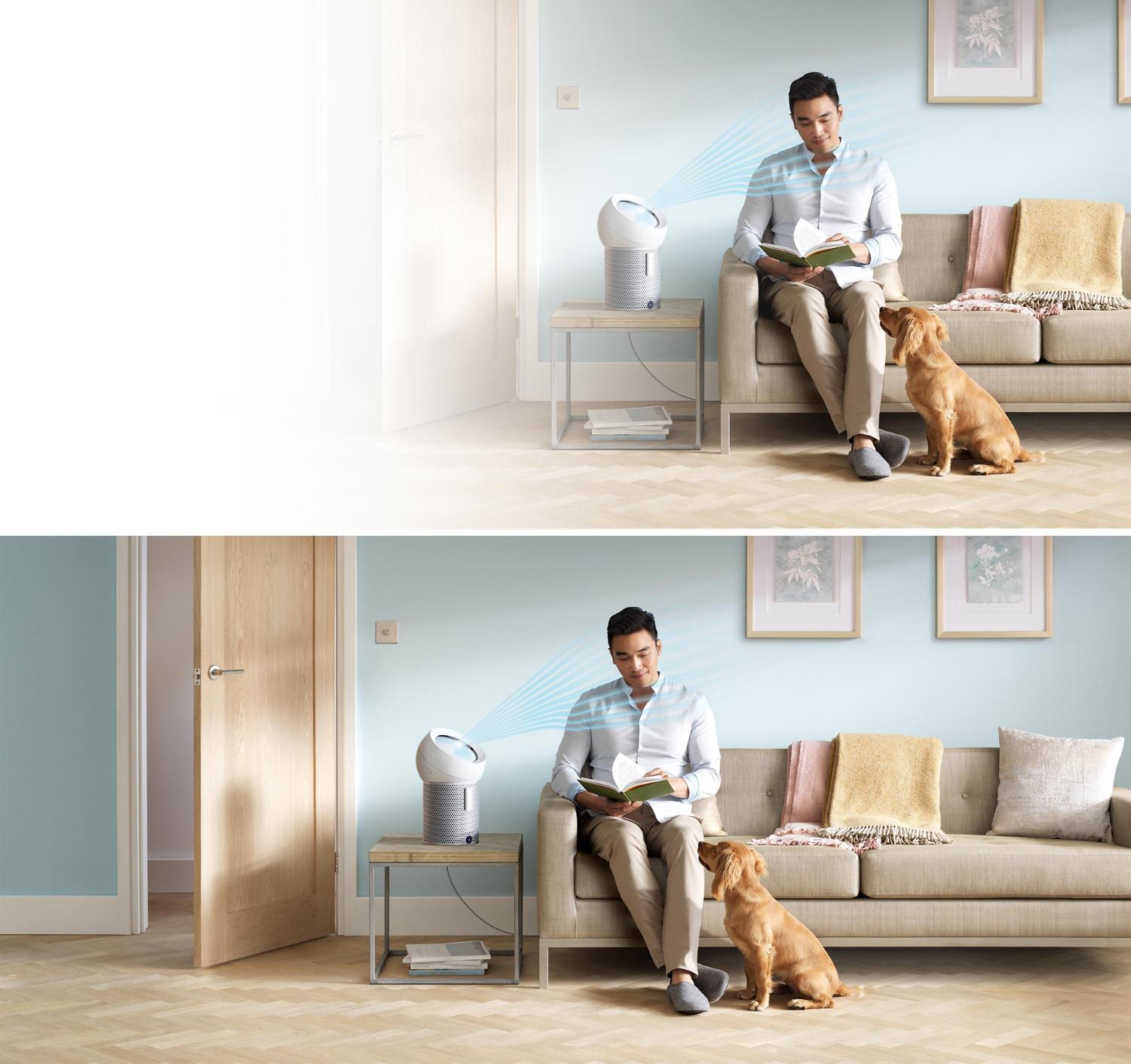 How to make your house smell good
All homes have their own smell, depending on the age of your property, location, ventilation, pet ownership and even what you like to cook.
You may not even realize what your home smells like. Yet freshening up your living environment can be easy with a few simple steps.
Clean the carpet
While it might be a popular flooring choice, carpet could be a large factor in the overall smell of your home. Your carpet can harbor all kinds of dirt, pollen and bacteria – so cleaning it is essential.
The first step is to use a vacuum with powerful suction to remove ground-in dirt and debris, right down to microscopic particles that can cause allergies. Work in structured patterns to avoid missing any spots and vacuum slowly to allow the brush bar more time to agitate particles, before the vacuum removes them completely. 
Cordless vacuum cleaners let you reach places that otherwise may be difficult, such as walls, ceilings, blinds and furniture. If you have a large home, try using a larger cleaner head and a bigger bin to achieve results without having to empty regularly. 
Vacuuming your carpet at least three times a week can achieve great results. And removing your shoes before walking on your carpet, drying your pet's dirty paws, and washing your carpets occasionally can help to create a fresher atmosphere. 
You can make life easier by using tools such as the Dyson High Torque cleaner head, which automatically adapts suction according to your floor type. 
To remove loose hairs, use a specialist de-tangling tool, such as the Hair screw tool. Illumination from a tool such as the Light pipe crevice tool will help you to see hidden dust, while a Low-reach adaptor will allow you to get between, under and around furniture, and into all the corners.
Dusting
Dust is made up of pollen, pet hair, dander and dirt. If dust is left to build up, it can give off a nasty odor. Overexposure in the home can affect your respiratory health and cause the likes of coughing, wheezing and serious illnesses.¹
Start by dusting with a damp cloth and follow with your vacuum on its most powerful mode. Try the Up-top adaptor on your vacuum cleaner to reach high surfaces and target hard-to-reach spots.
We recommend vacuuming in a pattern to avoid missing any areas. Use the Light pipe crevice tool for dark, narrow areas.
Where to clean

Common places people forget to clean include:

• between sofa cushions

• ceiling corners 

• between stair banister posts 

• behind large pieces of furniture 

• shelving (remove the objects before and after to achieve a thorough clean)

• behind the television 

• skirting boards

• behind and under the fridge or oven, where crumbs are likely to fall 

• lampshades

• blinds

• radiators 

• frames and mirrors.

Dyson cordless vacuums can help you to target these surfaces, with fade-free suction and run time engineered to help you clean your home thoroughly.² 
Cleaning routine for pets
Keeping your pet well-groomed prevents the build-up of a musky smell from their fur. Use formulas that have been designed especially for your furry friend, and rinse and dry their paws regularly. We recommend thorough cleaning sessions to keep on top of the job, without it becoming too overwhelming. Use the Pet groom tool to brush then remove loose hairs from your pet directly into the vacuum – so they don't drop around your home.
It's important that you don't wash your pet too regularly as this may badly affect their skin health.³ Their coat type can also be a factor, so speak to your vet to find out how often is best.
To effectively remove pet hair from your home, it's worth investing in a vacuum with powerful suction and a fully-sealed filtration system. Dyson Motorbar™ cleaner head technology uses polycarbonate hair removal vanes to automatically clear the brush bar as you clean. The De-tangling Hair screw tool also has a motorized conical brush bar to migrate long hair and pet hair into the bin. 
Wash your sheets and laundry
There's no better feeling than fresh sheets and the smell of clean laundry. Maintain a good routine when it comes to washing your clothes, bedsheets, towels, and pet's bedding. Not only does this remove dirt, stains, pet hair and dust, but it actively promotes a refreshing scent. Items that can also hold dust, but are often forgotten, include:
• curtains
• sofa covers 
• cushion covers.
Shift odors and impurified air

Inside our homes live millions of invisible pollutants and odors generated by everyday moments. Unpleasant smells can include cooking, pet odor, dust and unwashed clothes.

Dyson air purifiers remove 99.95% of airborne particles – so you can breathe cleaner air. They constantly monitor your indoor air quality – automatically sensing airborne particles and then displaying real-time reports on the LCD screen. 

And now you can get more from your air purifier machine with the MyDyson™ app. As well as monitoring your Dyson smart technology and receiving automated filter alerts, you'll get expert guides and content, plus tailored 24/7 support.
By following these steps, we hope you can feel more confident when it comes to improving the smell of your home. While the human sense of smell is strong, removing pollen, dirt and bacteria can help to benefit your overall wellbeing. 
A home office deep clean is important for productivity, creativity and a clearer mind. Keep things in order with our cleaning checklist.

We spend up to 90% of our time indoors, according to estimates from the World Health Organization (WHO). So removing household dust through regular cleaning, home maintenance, and home improvement projects is important for our wellbeing.
¹https://www.zehnder.co.uk/blogarticles/the-dangers-of-dust-exposure-on-your-workers-health#:~:text=Dust%20and%20the%20lungs,causing%20blockages%20in%20the%20chest. 
²Stated run time applies to powerful suction mode with non-motorised tool attached.
³https://www.rspcapetinsurance.org.au/pet-care/health/washing-brushing-your-dog#:~:text=While%20it's%20important%20to%20keep,may%20contribute%20to%20skin%20disorders.