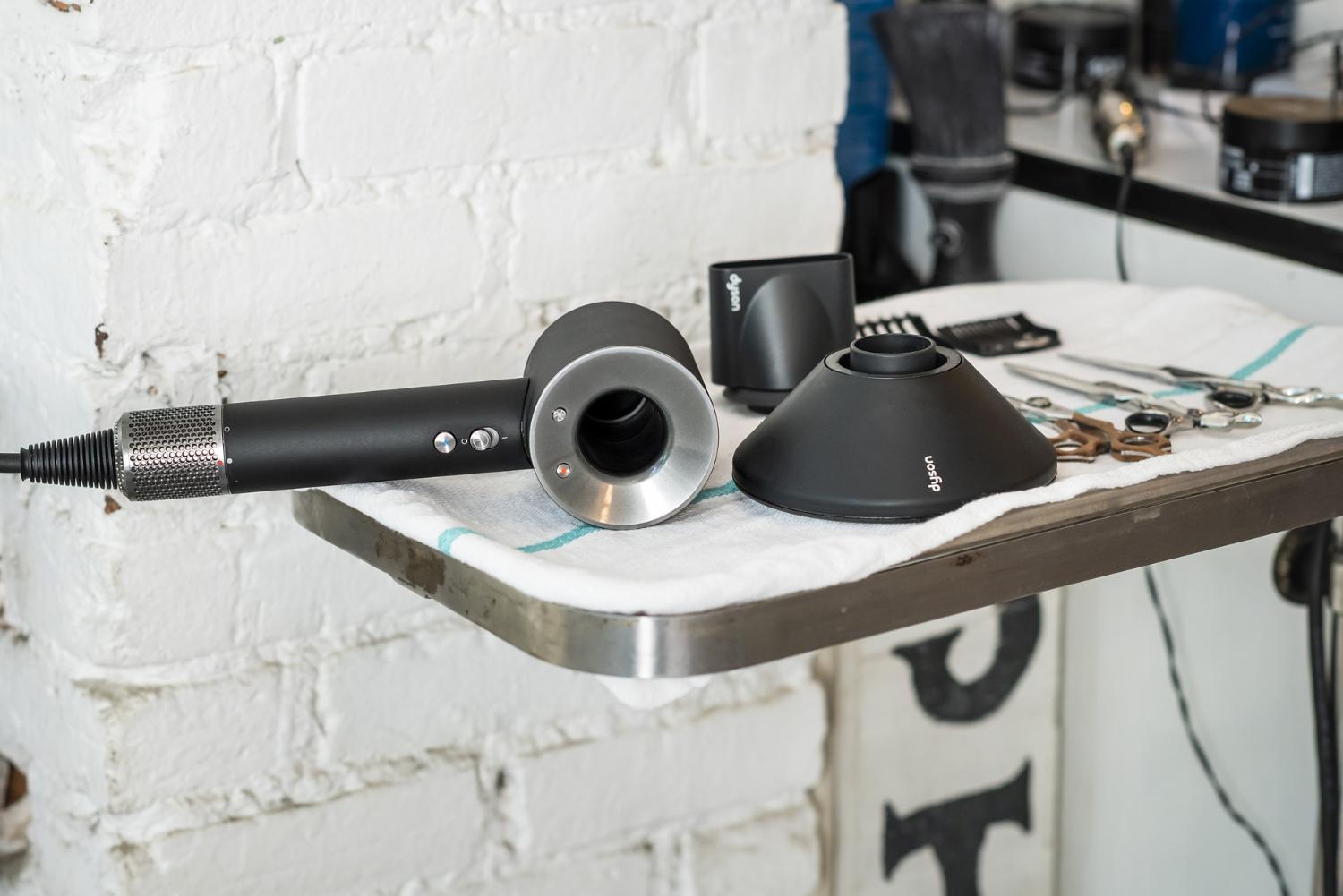 How to care for men's hair
Dyson Global Education Manager, Amy Johnson talks hair types, trends and tips, revealing how to take good care of it using Dyson's hair care range.
 

While hair type and texture can vary around the world, identifying the correct care regime for your hair can be a challenge. Dyson's Global Education Manager, Amy Johnson, dispells the myths and explains the science behind our hair, revealing her top styling tips for all hair types.  

 

Q & A with Amy Johnson, Dyson Global Education Manager

Is there any difference between male and female hair?

There is no difference between male and female hair in terms of growth cycle and structure. Biologically, they are the same. However, there is a clear difference in the hair styles that men and women follow, which leads to the thinking that the makeup of their hair is different. If men had longer hair like women, it wold be more apparent that they will have the same shine, curls, waves and textures similar to women.

 

What about differences in Asian and Western hair structures?

Everybody's hair is different but overall, Western hair is finer than Asian hair. Asian hair is coarser in texture which means that each strand of hair is thicker. Coarser hair can hold styles better. However, it may be prone to frizz and is harder to manipulate into certain styles, drier and will need more moisture. It also has more shine than finer hair as it has a thicker cuticle layer which makes hair reflective, more robust and shinier.

 

It's also useful to understand hair density and hair texture. The former refers to the total strands of hair on your head while the latter is how fine or coarse each hair strand it is. So a man with less hair density but coarser hair can appear to have a fuller head of hair.

 

 

Any tips in taking better care of hair, especially for men?

The global male grooming market has seen growth in recent years and is set to be worth US$81.2 billion by 2024. While it's on a strong uptick, there is always room for men to know more about how to care better for their hair.

 

For example, improved hair quality can be achieved simply by using the right shampoo and conditioner according to hair types. The shampooing process is a routine considered fundamental to hair health but some men overlook this by using two-in-one shampoos or shower gel which can be too harsh for hair and scalps.

 

Another observation is how men tend to be very vigorous when drying their hair with a towel. This can cause mechanical damage as drying too harshly overstretches the hair strands and weakens them to breaking point. Instead, men can use a lighter hand and pat hair dry between a towel to prevent breakage.

 

 

Any styling tips?

Many men struggle to style their hair's natural shape to emulate popular styles. Another styling concern is the manageability factor - once hair has enough length to wave or curl, men may feel that it's uncontrollable which is why they default to short hairstyles to minimise styling mistakes.

 

To address these, the first thing men need to think about is what styling tools they have at their disposal to use. The right hairdryer, with the right attachments, is essential for achieving specific looks and allows for greater experimentation with different styles.

 

Dyson's Supersonic hair dryer is engineered for fast drying, with intelligent heat control to help protect shine. The attachments also cater to different hair types to help achieve varied hairstyles.
For straight hair

 

The smoothing nozzle creates smoother airflow for a smoother finish, which can achieve a look similar to actor Henry Golding.
For wavy and curly hair

 

For men with hair similar to actor Kit Harington, the diffuser simulates natural drying, helping to reduce frizz and define curls and waves.
For coily hair

 

If you have hair like Formula One driver Lewis Hamilton or actor Jaden Smith, the wider tooth comb is an attachment that can enhance your hair's natural movement. It helps shape and lengthen textured hair as it dries.
What are the top men's hair trends in 2021?

On a global scale, our insights point to the popularity of longer hair as more are exposed to a natural look during lockdown. This means that there is more movement in hair so looks that feature waves and perms are on the rise as they show a more undone style.

 

The Eastern markets show a preference towards a shorter stylised look that can transition from day to night. It can be a more formal look in the day – a sweeping forward straight style – to a wavier, and more playful style at night.

 

How often should men wash their hair?

The number of times hair needs to be washed depends on how greasy hair or scalps are. In a temperate climate, washing every 2-3 days is acceptable. Washing every day can strip hair of its natural oils so consider twice a week for dry to normal hair, and daily for oily hair. In a humid climate, daily washing is the norm but men should take care to be gentler to their scalps and consider using mild shampoos. For frequent swimmers, it's important to use a chlorine-removal shampoo to reduce the build-up.

 

What's also interesting to note is that it's easier to style hair when hair is wet as hydrogen bonds are broken, which makes it easier to reshape. To style hair, a certain amount of heat is needed but extreme heat can cause damage. By keeping the temperature under control, the Dyson Supersonic hair dryer offers quick, controlled drying which in turn helps protect hair.