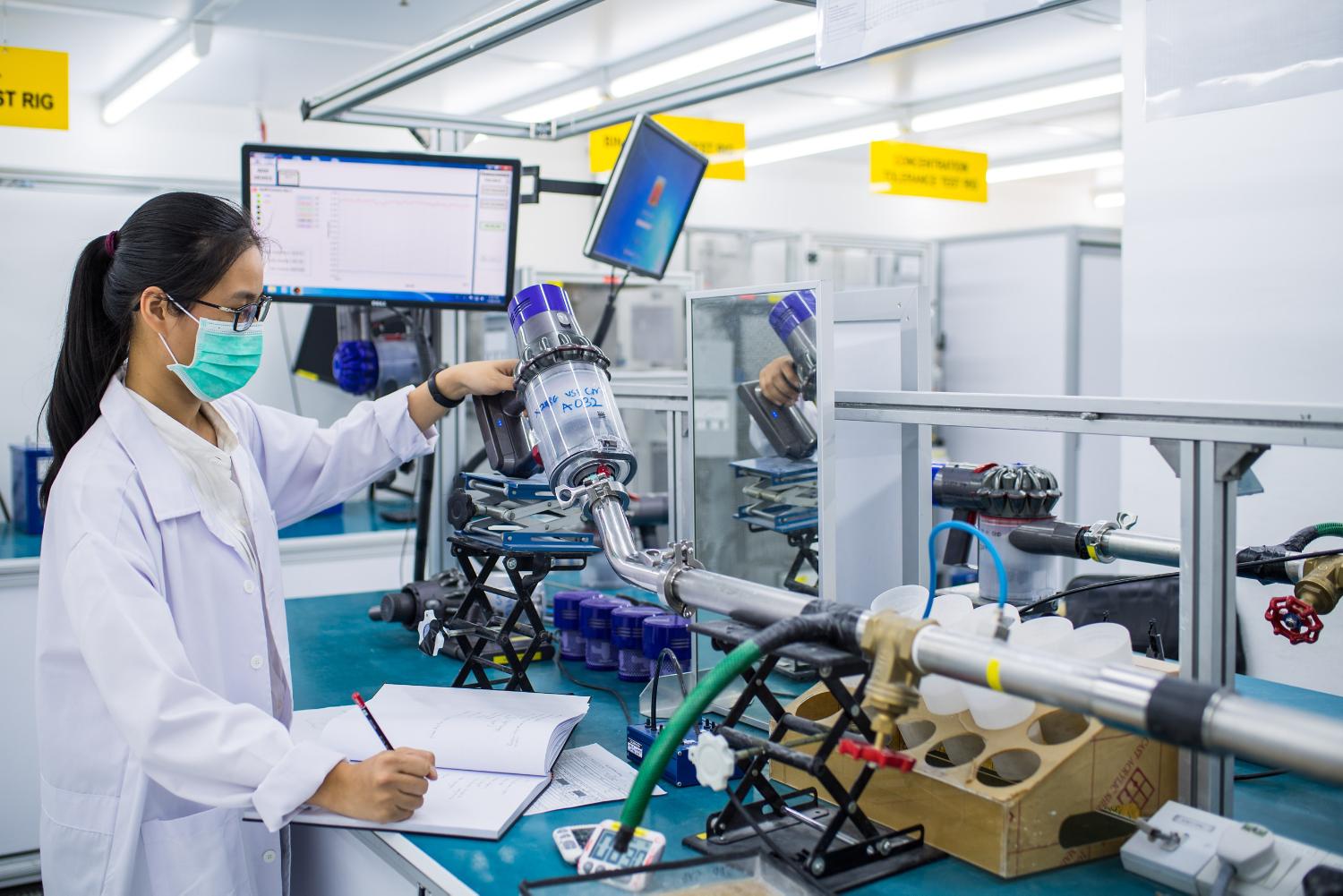 Dyson charges ahead with recruitment & new technology initiatives
Hundreds of engineers and scientists to join to help expand and deepen research in software, advanced robotics, AI as well as investment into new specialisms.
14 April 2021
Dyson begins its search for hundreds of the brightest minds in science, health, software, electronics and engineering. The new expansion – focused in UK and Singapore – is part of Dyson's £2.75 billion global investment plan, first announced in November 2020, and builds on its commitment to deepen research into advanced robotics and AI with investment into new specialisms.
With plans to hire 250 additional engineers at its Headquarters in Singapore, Dyson will double its existing software and electronics engineering teams. After creating a unique workspace in the heart of Singapore, it will shortly move into its new building, St James Power Station, whilst maintaining its current centre at Science Park 1. While Dyson's Singapore Technology Centre is retained as a hub for digital, engineering and cybersecurity activities, the move to St James' Power Station will more than double the company's existing Singapore footprint.
Alongside the expansion in Singapore, Dyson plans to hire 200 new science and research roles on its Malmesbury and Hullavington Innovation Campuses in the UK. The roles will be focused on fundamental scientific, mathematical and engineering breakthroughs across a range of fields including energy storage, AI, Machine Learning, high-speed digital motors, sensing technology, and material science.
With the new research-focused roles based on Dyson's UK Innovation Campus, the site continues to grow as one of the largest R&D hubs in Britain. The site is home to one of the largest and most advanced energy storage labs in the UK as well as suites of scanning electron microscopes, electromagnetic compatibility chambers, semi-anechoic chambers, microbiology labs, hair-science labs, air filtration chambers, and advanced rapid prototyping facilities.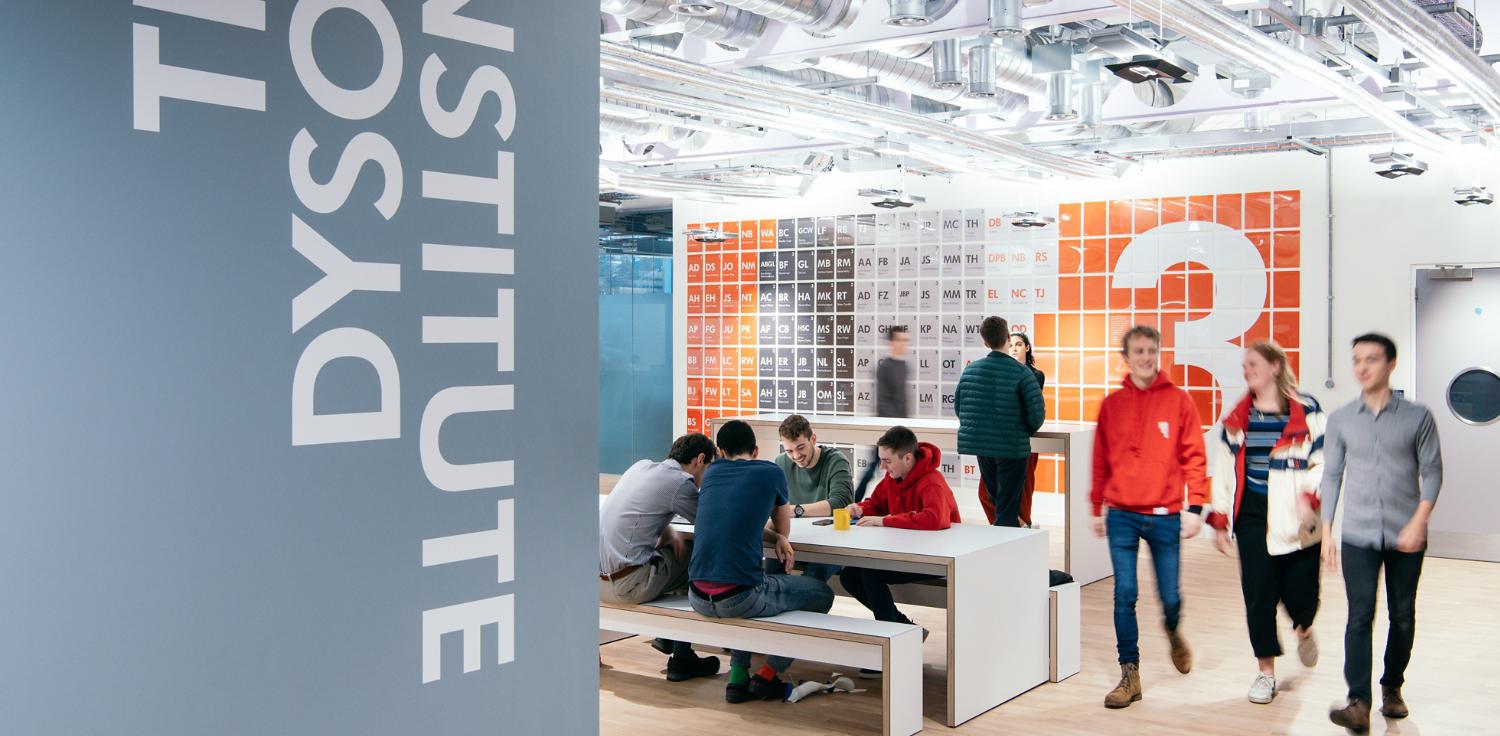 "We are growing our research and engineering teams to achieve radical leaps in the performance of our machines, underpinned by technologies such as solid-state batteries and robotics. The recruits will join a very broad team, from our Dyson Undergraduates at the Dyson Institute, to world-experts in their fields. Dyson is a very global business. Research and Development teams increasingly span UK, Singapore, Philippines, Malaysia and US, we sell in 83 markets globally, and our headquarters are in Singapore." 
James Dyson, Founder & Chief Engineer
Singapore

As Dyson's Global Headquarters, Singapore is a hub for Dyson's engineering teams, as well as commercial, advanced manufacturing and supply chain operations. 1,400 Dyson people work in Singapore, nearly half of whom are engineers and scientists.

Dyson will shortly move into the historic national monument, St James Power Station, which will form its new global Headquarters. St James Power Station will supercharge Dyson's research and development capabilities, growing its engineering footprint in Singapore two-fold.  

Dyson also confirmed today that it will retain its Singapore Technology Centre at Science Park 1, evolving it into a centre for digital, engineering, and global cybersecurity efforts. A new Cyber Fusion Centre in the space will focus on securing future technologies, undertaking research and development in frontier areas such as Operational Technologies (OT) and Internet of Things (IoT).

UK

New research-focused roles will be added to Dyson's two UK Campus', which represent one of the largest R&D hubs in Britain, spanning over 800 acres. The Innovation Hub is a base for over 4,000 people, representing 59 nationalities, the majority of whom are engineers and scientists.

As well as research, the UK campus is home to the Dyson Institute of Engineering and Technology, where Dyson Undergraduates undertake their studies for their Engineering degree while working on real Dyson technologies, paying no tuition fees and earning a full salary. The Institute was the first education provider in the UK to be bestowed New Degree Awarding Powers meaning it will be able to award its own degrees. The first cohort of Dyson Undergraduates are set to graduate from the four-year degree programme later this year, though they are not required to, all plan to join Dyson.