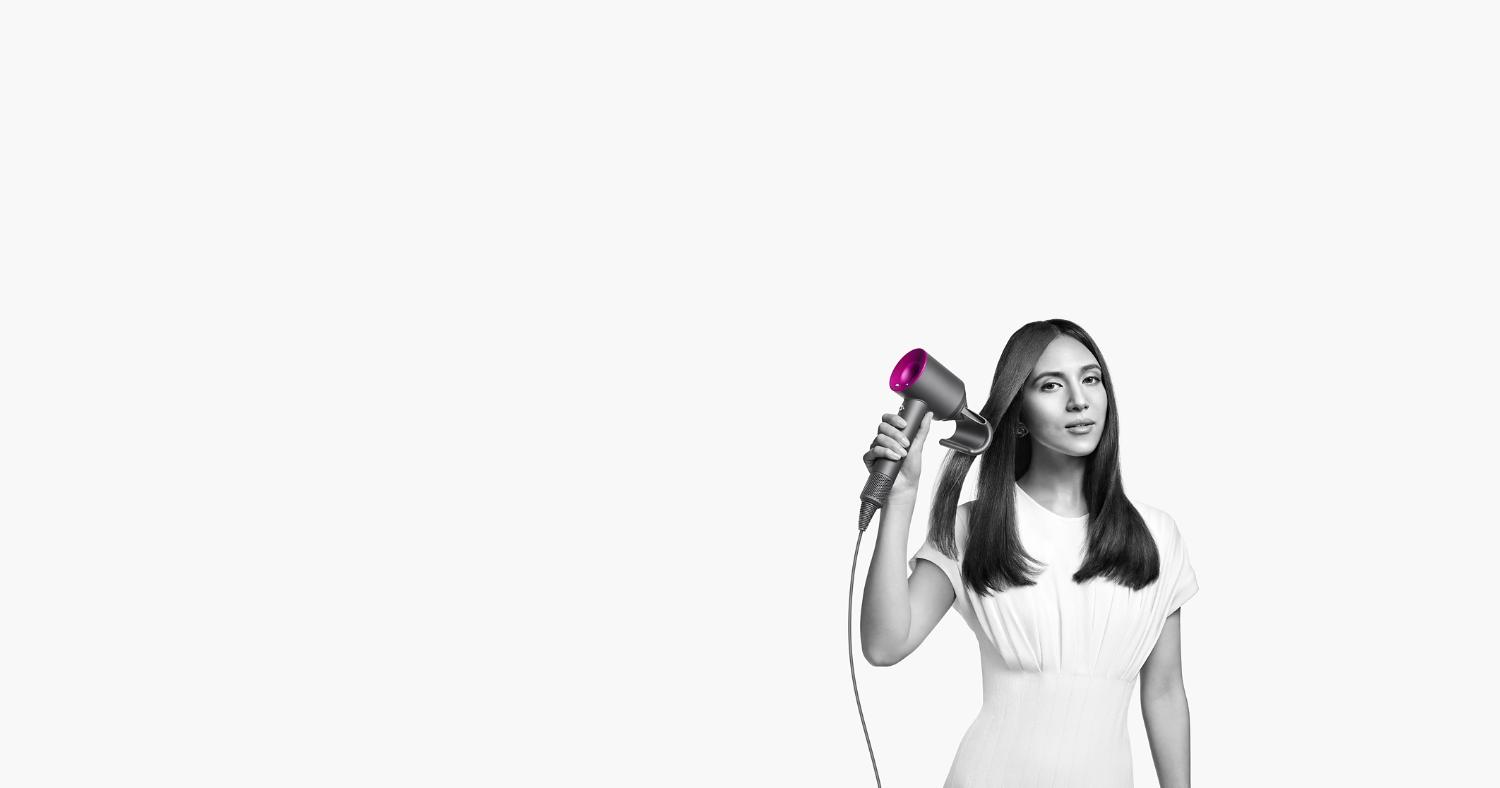 Dyson introduces Flyaway attachment for salon standard smooth finish
New hair tool, developed for the Dyson Supersonicᵀᴹ hair dryer, harnesses the Coanda effect to hide flyaways – without extreme heat.
Introducing a new hair attachment for the Dyson SupersonicTM hair dryer, equipping stylers with a solution to smooth stray strands without extreme heat.

 

The new Flyaway Attachment harnesses the Coanda effect – a phenomenon first engineered for styling within the Dyson AirwrapTM styler – to attract and lift longer hairs to the front, while pushing flyaways through the tress and out of sight. Hiding flyaways increases strand alignment and enhances natural shine. Dyson engineers have mechanised a professional stylists' technique to smooth frustrating flyaways, without extreme heat.

 

Dyson engineers gathered in excess of 1.14 billion individual pieces of professional styling data, captured from over 10,000 hours of professional stylist trials, observing more than 420 stylists across 80 salons around the world. While stylists were observed using a round brush and blow dryer to smooth stray hairs, self-stylers seeking that same salon standard sleek finish were found to turn to high heat solutions after styling, such as straighteners with fixed plates. This final pass exposes the hair to unnecessary additional heat, increasing the risk of preventable damage – damaged hair is weaker and more prone to breakage, which can perpetuate the prevalence of further flyaways.
 

"I think we can all agree that flyaway frustration is real! Nothing feels as good as that salon blow dry finish. The trick to tame annoying flyaways is a core skill for a stylist. However, we want our clients to now be able to get that same glossy finish at home. Dyson's latest attachment does exactly that – it allows smooth seekers to get a super sleek finish, on their own, not just from the salon."

 

Jen Atkin, Dyson Global Styling Ambassador
Styling guides
Discover the possibilities of the Dyson Supersonic™ hair dryer styling attachments

Engineers tested a range of angles before reaching the optimum semi-circular curve that gives the Flyaway Attachment its distinct shape. Early prototypes feature a closed circular loop, yet through further testing, engineers identified the bottom of the circle to be superfluous. Dyson's lean engineering philosophy fuelled further iterations to remove surplus material, without impacting performance. The Dyson SupersonicTM Flyaway Attachment is a unique form. Dyson has a heritage of changing the shape of convention, spearheaded by the Dyson SupersonicTM hair dryer, a tool engineered to deliver a spectrum of styles across different hair types, without extreme heat.
"Our engineers are driven to rethink convention and our obsession with airflow led us to push the potential of Coanda after observing how stylists use a 'brush and blow dryer' technique to smooth flyaways. Traditionally, this skilled technique involves the stylist using a round brush to section and manage the hair, while directing airflow from the dryer to push the flyaways into the style and out of sight. We set out to find a way to innovate a way to mechanise this method for the everyday styler. The new Dyson Flyaway Attachment harnesses the phenomenon of Coanda to smooth flyaways out of sight, without exposing the hair to extreme heat damage."

 

Emma Sheldon, Dyson Hair Care Category Director
The hair dryer engineered for different hair types.

The Dyson SupersonicTM hair dryer is the fastest hair dryer, powered by the small, yet powerful Dyson digital motor V9, which spins at up to 110,000rpm. The size of the Dyson digital motor V9 allowed engineers to reposition the motor to the handle for optimum balance in the hand. Intelligent Heat Control measures air temperature over 40 times a second and regulates the heat. This prevents extreme heat damage, to help protect your hair's shine. Air MultiplierTM technology amplifies air by three times to produce a high-pressure, high-veolcity jet of controlled air, for fast drying and precision styling.

 

After rigorously testing different hair types in our laboratories, we've engineered different attachments for the Dyson SupersonicTM hair dryer to style different types of hair.  Dyson engineered attachments include the Smoothing Nozzle, Styling Concentrator, Diffuser, Wide Tooth Comb, and Gentle Air Attachment.
Buy Direct from the people who made it

The new Flyaway Attachment is fully compatible with existing models of the Dyson SupersonicTM hair dryer and will be available both individually and within the box of new machines purchased.
Frequently asked questions
Sophie Godfrey-Phaure

Sophie Godfrey-Phaure


Email: sophie.godfrey-phaure@dyson.com