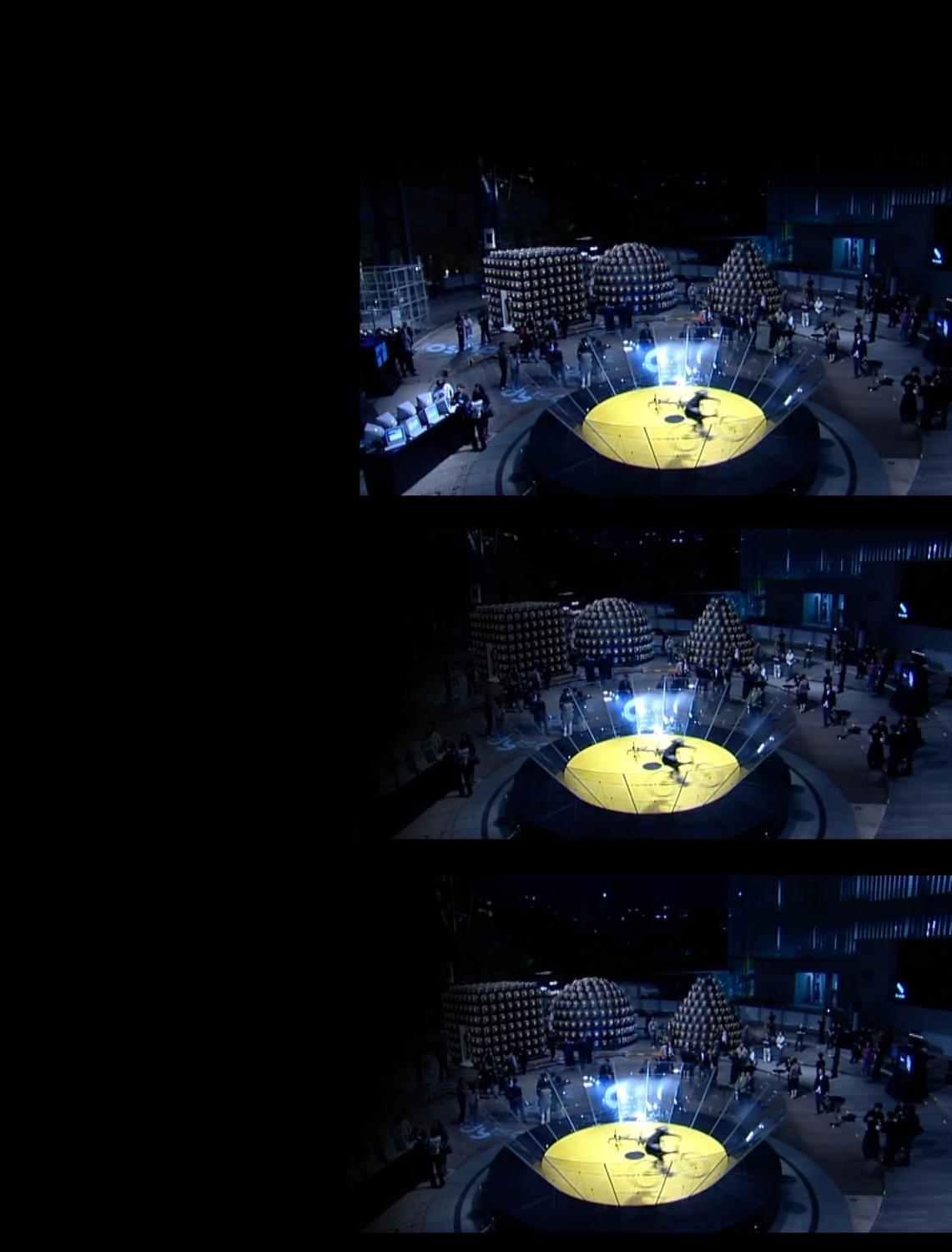 Chapter Eight
Going Global
Our stores have always let our technology speak for itself. Here, in our first Parisian store in Rue La Boétie (which had our office above), the stripped back look, glass stairs, no writing and products on pedestals, like a gallery, had never been done before. Some years later in New York, Apple opened a store with a similar design.

Inside our Singapore Advanced Manufacturing facility. Motors are manufactured in a series of sealed units, fully automated – untouched by human hands.

The high-speed impeller of a Dyson digital motor being machined in our Singapore manufacturing facility on a highly accurate automated milling machine.

Our new Advanced Manufacturing centre in the Philippines.

Dyson has been manufacturing digital motors for 17 years, with the first generation of Dyson digital motors rolling off the production line in 2004 in Singapore. But not all motors are made equal. Dyson digital motors run at 120,000rpm, four times the speed of any other motor to generate greater power from smaller, more efficient motors. Dyson engineers took it upon themselves to think differently and challenge the design of conventional motors in order to drive further leaps in cord-free technology. Our state-of-the-art facilities including 300 autonomous robots meant that the lines can run 24 hours a day and produce motors at lightning speed, guided by the watchful eyes and hands of our engineers and operators. In fact, one motor comes off our production lines at SAM every two seconds. These Dyson Hyperdymium motors sit at the heart of many of our technologies, powering better suction in our vacuums, and unrivalled airflow in our hair care and environmental care technologies. In April 2021, we reached an important milestone and manufactured our 100,000,000th (hundred millionth) motor.

How we use the space in which we work is incredibly important. I met architect Chris Wilkinson of Wilkinson Eyre in 1994 and he immediately understood my requirements. Something that's never changed. We continue to work together to this day. Here are the stairs I asked Chris to design for our Development Centre in Malaysia. A design he replicated for me in the Dyson Building at my old school, Gresham's. This design is a delightful place to meet and chat with colleagues and doubles as an auditorium.

Our semi anechoic chamber in Malaysia. We have a number of these in the UK and South East Asia which means we can test our products in top secret environments. They are used for sound development and audio testing. I even recorded my audiobook in one!

The interior of our Dyson Demo store at 640 Fifth Avenue, New York city with a giant model of the Supersonic motor.

Our Dyson Demo store in Paris sits just across the road from the Paris Opera.

Bringing buildings of historical significant back to life is incredibly important to me and provides inspirational places for Dyson people to work. The British-built St James' Power Station provided Singapore with electricity for most of the twentieth century and will now be Dyson's global headquarters.

A render of what the interior of St James' Power Station will look like. I was keen to retain the sense of space with the cathedral-like ceiling height and so the floors seem to float away from the walls and open up into an atrium.