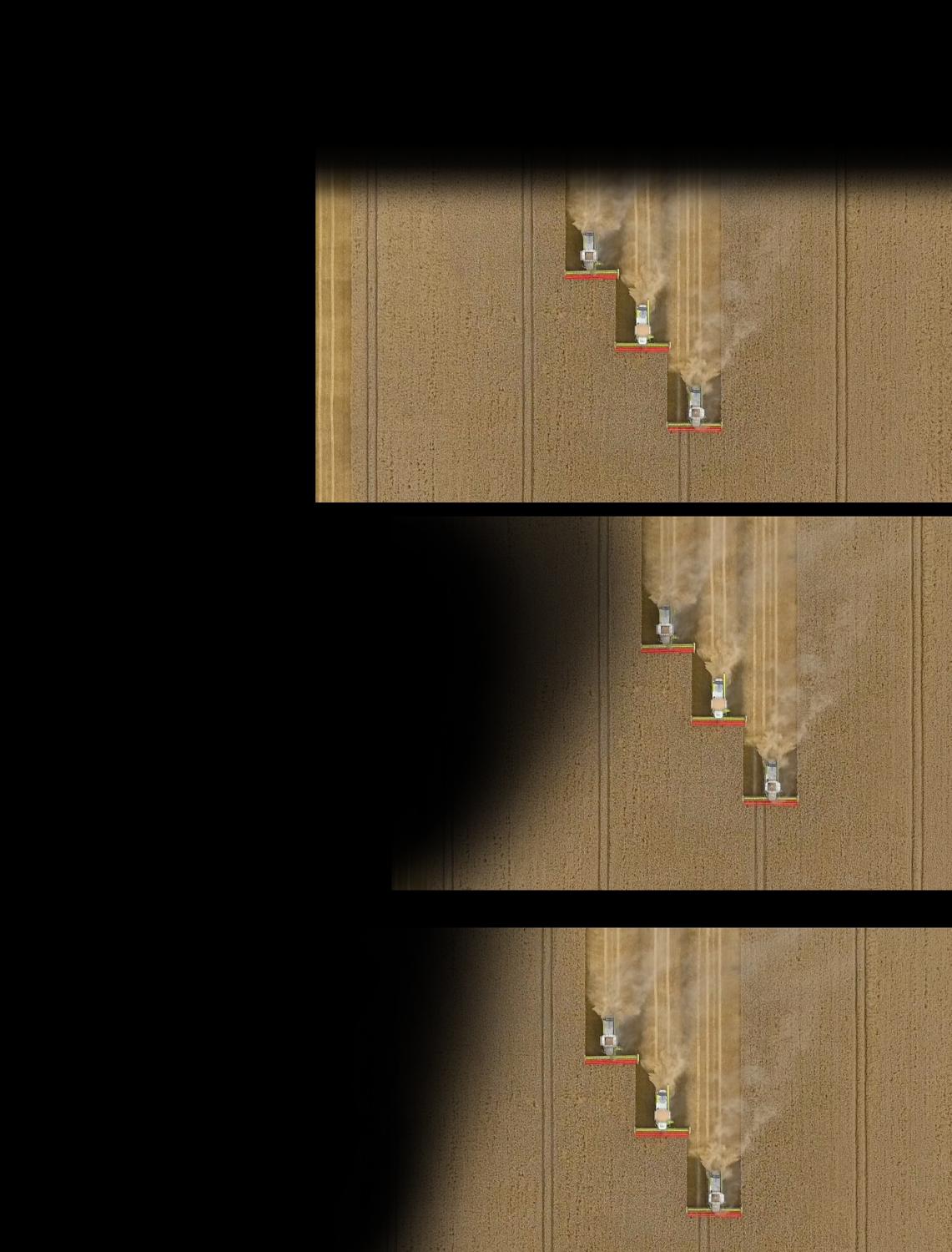 One of our anearobic digester plants at Carrington, Lincolnshire. It is fed with maize and forage which is compacted to become feedstock and biomethane. The waste digestate is spread back on the land as fertiliser. Our glasshouse can be seen in the background, under construction when this photograph was taken.

Our anaerobic digesters turn biodegradable matter into biomethane, which is used to power our farm vehicles and the equivalent of 10,000 homes. In turn, the heat generated from the process is captured and used to dry grain and woodchip, as well as growing strawberries out of season, avoiding food miles and environmental cost.

An aerial view of our greenhouse which covers six hectares. It is situated adjacent to the anerobic digester at Carrington, Lincolnshire.

In March 2021 our first crop of strawberries was harvested in our new greenhouse in Carrington, Lincolnshire. In so doing it advanced high-tech, sustainable farming in the UK, avoiding unnecessary food miles that come from imported strawberries at this time of year. Powered with renewable electricity and heat from our adjacent anaerobic digester, the giant greenhouse covers six-hectares. It is 424m long with 832 rows of strawberries, 700,000 strawberry plants and will eventually produce 750 tonnes of strawberries each year for British consumers. It is the latest addition to the highly efficient circular farm system, developed by the team at Dyson Farming, contributing to it becoming a carbon neutral farm.

Creating mounds for Dyson Farming potatoes in sunny Lincolnshire.

Dyson Farming is one of the largest producers of peas in the UK. The crop goes from field to freezer in 120 minutes to retain freshness.

Dyson Farming produces billions of peas every year.

The spring barley harvest at Dyson Farming. We produce a very high quality crop which can then be processed by the beer producers we supply.

Our high quality wheat being harvested, which is stored in our own grain stores and used to make biscuits.

Poor land drainage leads to lower yields or ruined crops. We've cleared the ditches and excavated deep so that the cross-field pipes could drain into the ditches and at the same time cleared out the pipes across the field or replaced them.

We've built a 50-million-gallon reservoir at Nocton to maintain the balance of water levels across the estate and throughout the year, while on a micro-scale, we drip-feed water through irrigation tapes to growing crops like potatoes. A specially designed lip, around the edge of our reservoir, means that water is available for wildlife no matter the water level. The reservoir is surrounded by fifteen hectares of wildflowers, so it's a haven, too, for pollinating insects like bees and butterflies. Engineering interventions in the landscape can be wholly in tune with it rather than impositions upon it.

Our owl boxes are just one of the ways we encourage wildlife through our natural capital programme.