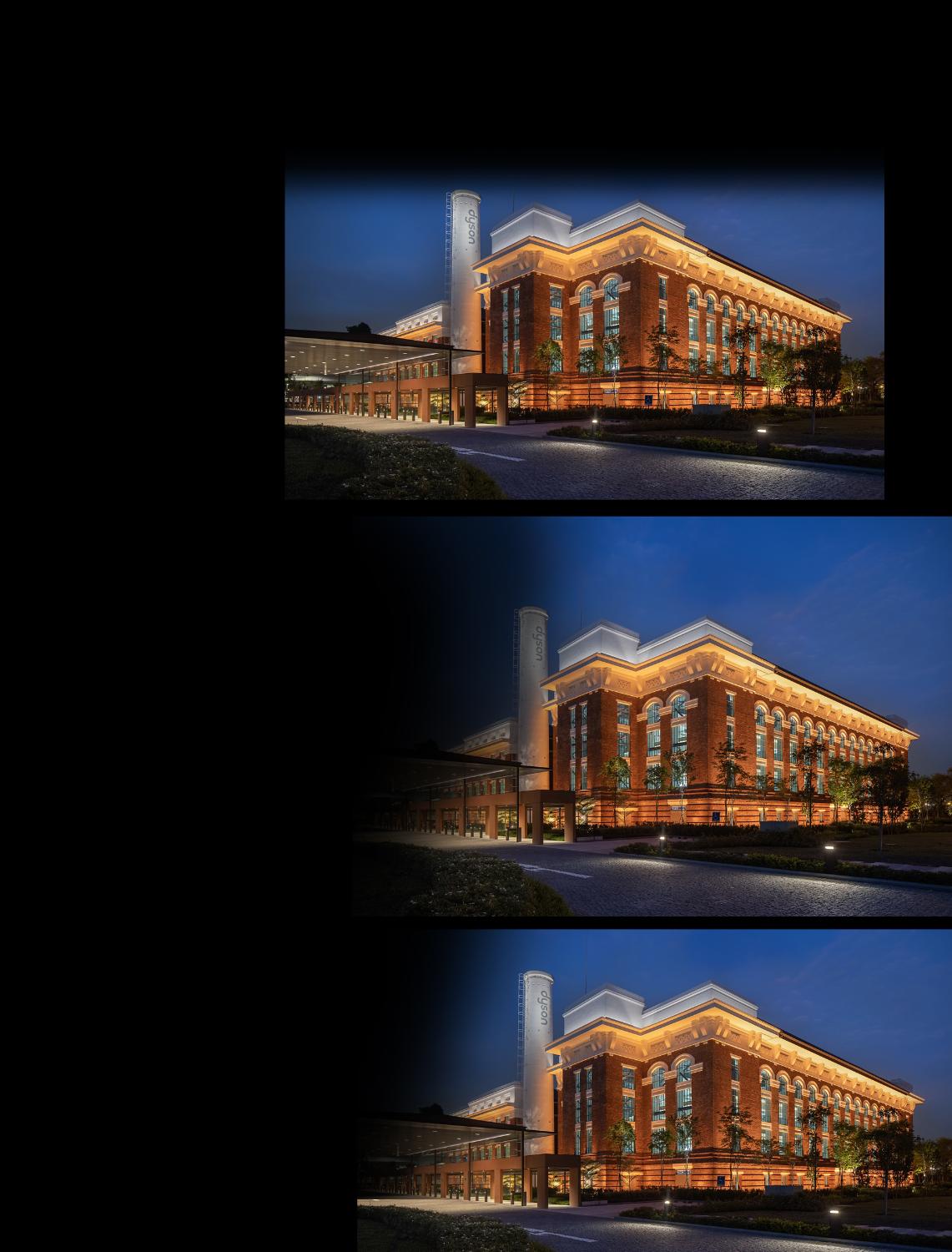 Chapter Twelve
Making the Future
With my sister Shanie in Cley, Norfolk in 1965 on my Honda 50.

Many happy hours spent at a drawing board. It's a part of the process I miss now that everything has become digitised – though it does speed things up somewhat! Here I am designing the Tube Boat in 1974.

Jake in Jeremy Fry's Provençal village high in the Basses-Alpes.

When learning to ski – Jake, Sam and I found we preferred to work it out for ourselves rather than have lessons. This sometimes resulted in big leaps both mental and physical! I approach engineering in much the same way.

Sailing has been a lifelong passion ever since I learnt at Blakeney Point in Norfolk, as a child.

On the book tour for my first autobiography in Waterstones in Manchester, 1997. My story and the story of Dyson has rapidly morphed in the years since.

Her Majesty The Queen and His Royal Highness The Duke of Edinburgh visited our Malmesbury campus in December 2001. She wore Dyson colours!

My grandchildren Mick and Bay some years ago visiting our Malmesbury campus. Bay designed the stand for our Supersonic Hairdryer!

A scaled up model of a Dyson Digital Motor. We have now produced over 100 million.

A very early Whittle jet W2 B23 and the oldest running jet engine in the world. One was demonstrated to me by a charming man who had restored it. His widow was kind enough to offer it to me years later. We keep it on campus and our undergraduates often have a go at firing it up. Good hands on experience!

Our Whittle Engine being shown off at The Goodwood Revival. A staple in the English historic motorsport calendar, participants and spectators dress up in period costume.

In 2010 I presented for Genius of Britain on Channel 4. One of my geniuses was Frank Whittle, father of the jet engine, which meant a trip in a jet for me at Boscombe Down. I was astonished when the pilot said I should have a go at a loop the loop, put his hands in the air and said 'there you go' as I took the controls!

We take our Christmas parties very seriously! Every year we have a theme such as 'transformation' and 'illumination'. People spend hours creating their incredible costumes. It is the most extraordinary sight.

The culmination of every Christmas party is a runway walk of the best costumes.

Deirdre with Chris and Diana Wilkinson. Chris has designed many buildings for us and Diana designed the figures which grace our courtyard at our Malmesbury campus.

Presenting fashion designer Stella McCartney with the first Innovation Award at the British Fashion Awards in 2017 at the Royal Albert Hall in London.

Onboard the Norfolk Spirit at Morston in summer 2019 for a trip to Norfolk to visit my old school, Gresham's and where I grew up. Current headmaster, Douglas Rob, also onboard. This is the creek where we used to sail from to reach Blakeney Point.

Deirdre has been designing contemporary rugs and carpets for 20 years now. Here she is giving a talk on her handknotted and gun tufted rugs at the Holburne Museum in Bath.

Deirdre has never stopped painting her exquisite pieces. Fortunately, these days she has her own studio, rather than jostling for space around family life when she supported the family through her art classes.

With Deirdre at my 70th birthday party. Her love and support over the years has been unfailing – without her, none of this would have happened. It was also very special to be surrounded by friends whose encouragement and friendship has been critical.

Terence Conran, was supportive from the outset. Despite not knowing him at the time, he was so impressed with early Dyson vacuums that he asked to sell them in the Conran Shop. I said yes of course!

At my 70th birthday party with my good friend Ross Cameron. We first met in the late 1980s when Ross leapt over a table in excitement having seen me use a cyclonic vacuum to suck up shards of glass from a puddle. He was eager to have a go himself! He came to work for me not long after and did a wonderful job in setting up and then running Dyson Australia.

Visiting the nearly finished Science, Technology, Engineering, Arts and Mathematics building at my old school. Gresham's supported me after my father died and waived the fees for me and my brother Tom. It has been a privilege to fund this new building with its crucial bringing together of art, design and science.

As a boy, we would enjoy a packet of Smith's Crisps at the Anchor pub in Morston, Norfolk. Funnily enough, one of the farms acquired by Dyson Farming in Lincolnshire used to grow the potatoes for Smith's!

Returning to Norfolk on a trip in 2021, I took a boat out to Blakeney Point. Something I did many times with my family. It was a wonderful place to grow up and explore. It felt quite cut off from the rest of the world, which I suppose it was in those days. It's quite the holiday destination now!

Recording the audio version of Invention: A Life in one of our semi anechoic chambers on our Malmesbury campus.